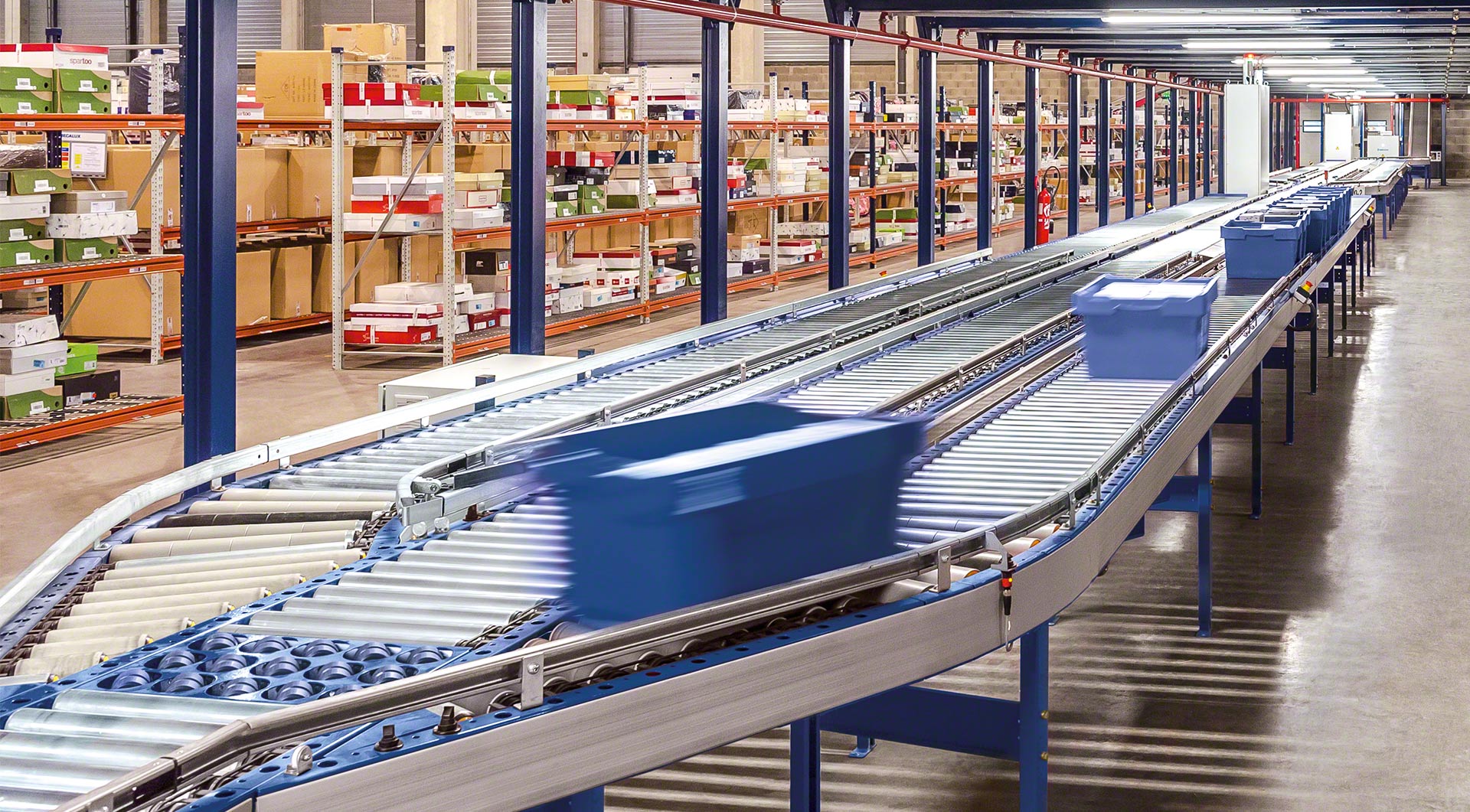 Box Conveyor Systems
This is a low maintenance solution to speed up material handling between areas.
Box conveyors can operate in a variety of circuits, with straight sections, curves, slopes and even different levels.
Request information and/or a quote
Main Features of Box Conveyor Systems
Box conveyor systems increase productivity and efficiency in any warehouse by automating the transport and handling of boxes between various workstations. Designed to suit each customer's individual requirements, box conveyor systems are the ideal complement to stacker cranes, and a perfect solution for cost-effective automation of receipt, handling, storage and dispatch operations.
Mecalux's box conveyors are versatile and adjustable, providing your warehouse with the perfect system to meet your requirements.
Advantages:
Reliable and robust system, high performance level
Ergonomic design, decreasing operator fatigue
Low maintenance and easy order fulfilment
Low operational costs
Wide range of components for conveying unit loads
Fast delivery and reduced installation costs