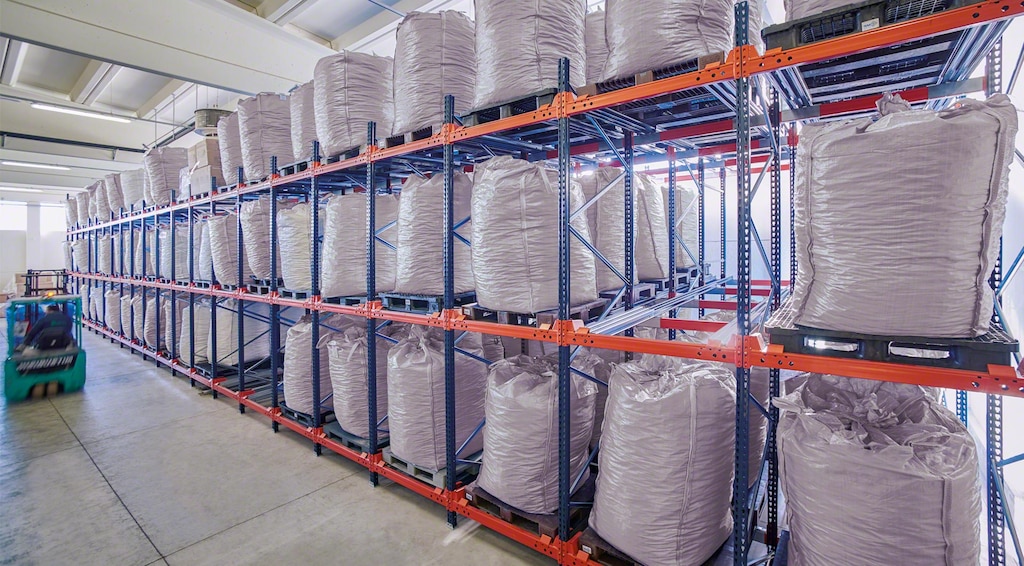 A high density, space-saving accumulative gravity storage system.
Loading and unloading is completed from the same aisle (LIFO system) with capacity for up to four pallets per level. Handling time is reduced and storage capacity increased.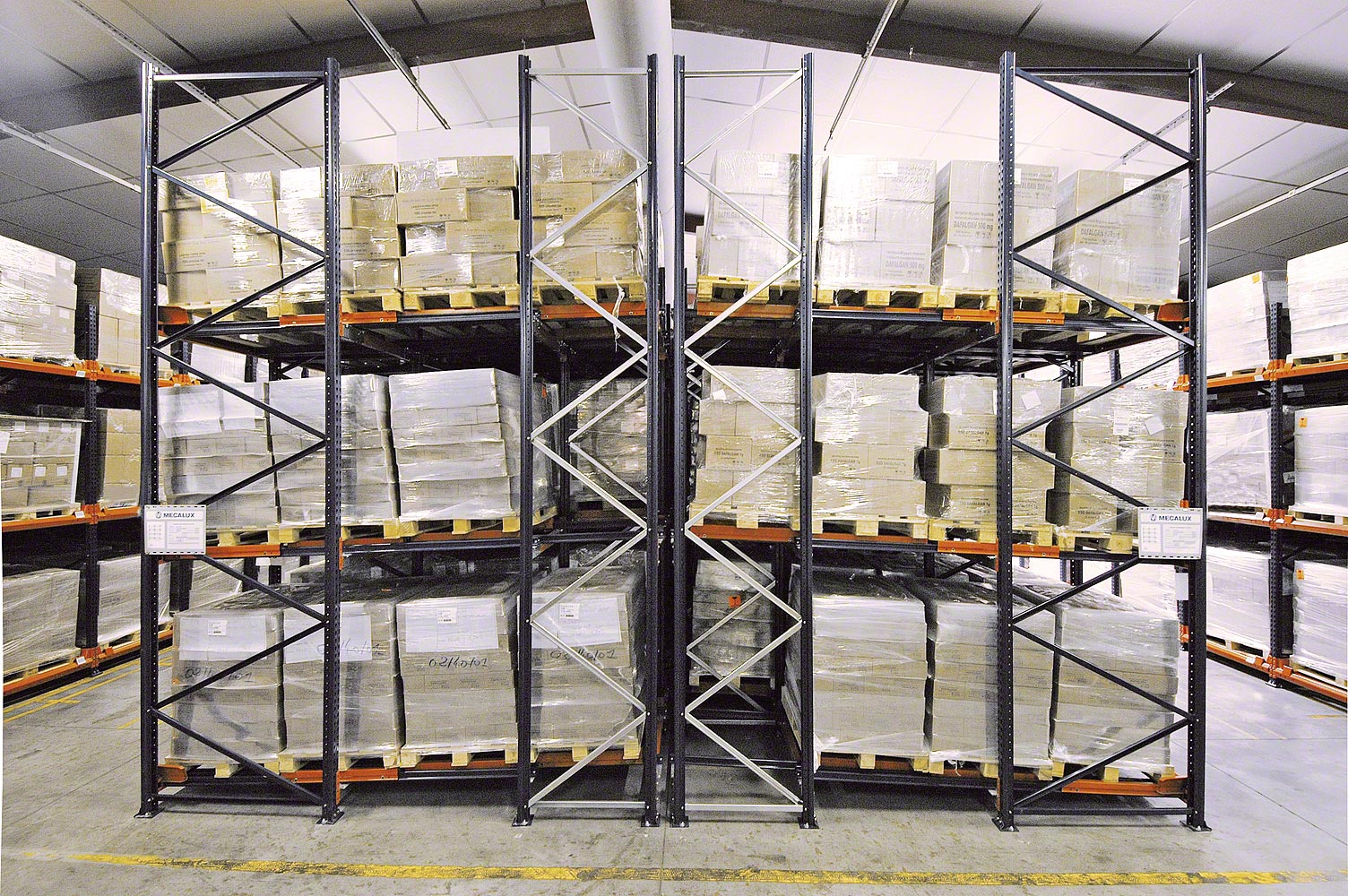 dec4dc63-ea4d-36fb-5450-461af29f2075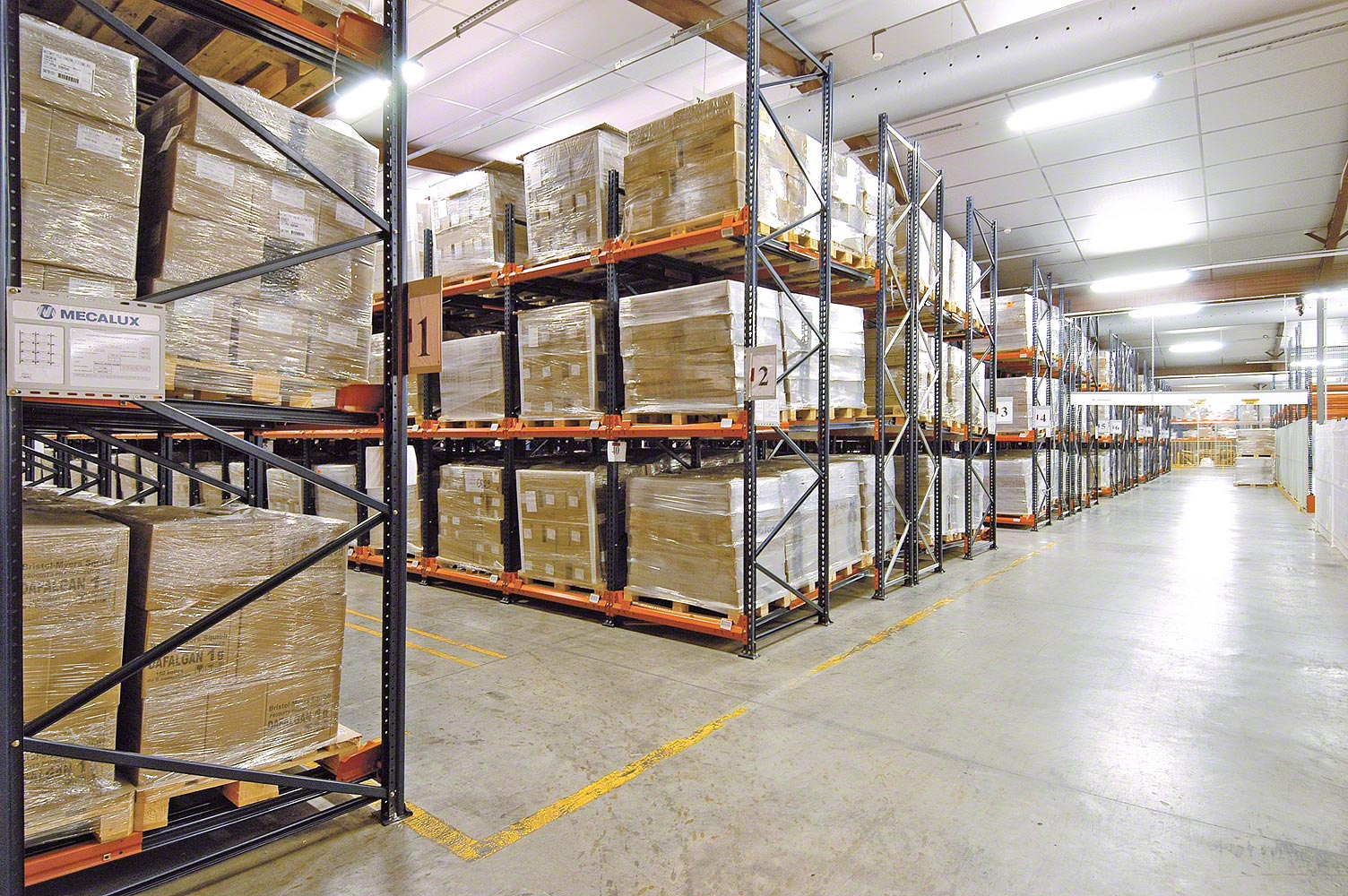 d4965250-fbdf-8320-a726-2705f1114087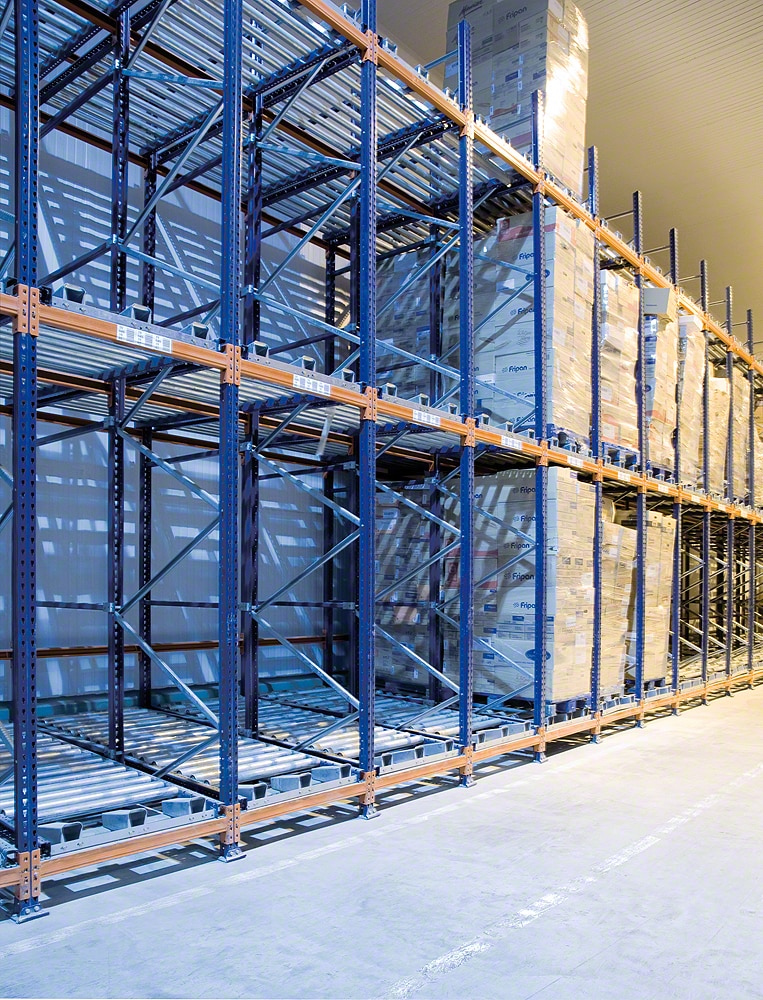 f3360541-c251-41cf-f651-35c521212599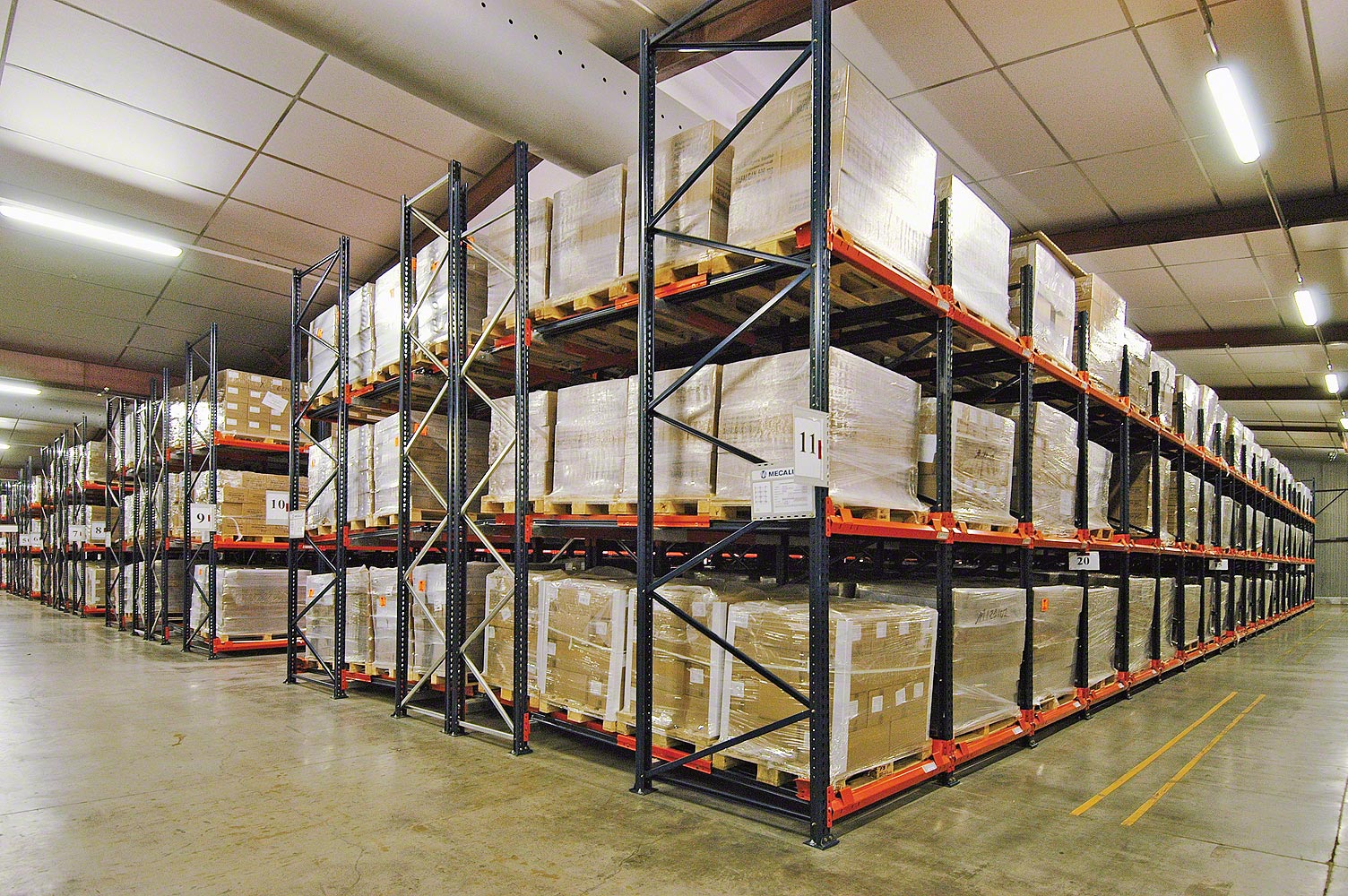 82e6bea6-5f9f-f842-5f7a-4bc8cf847b18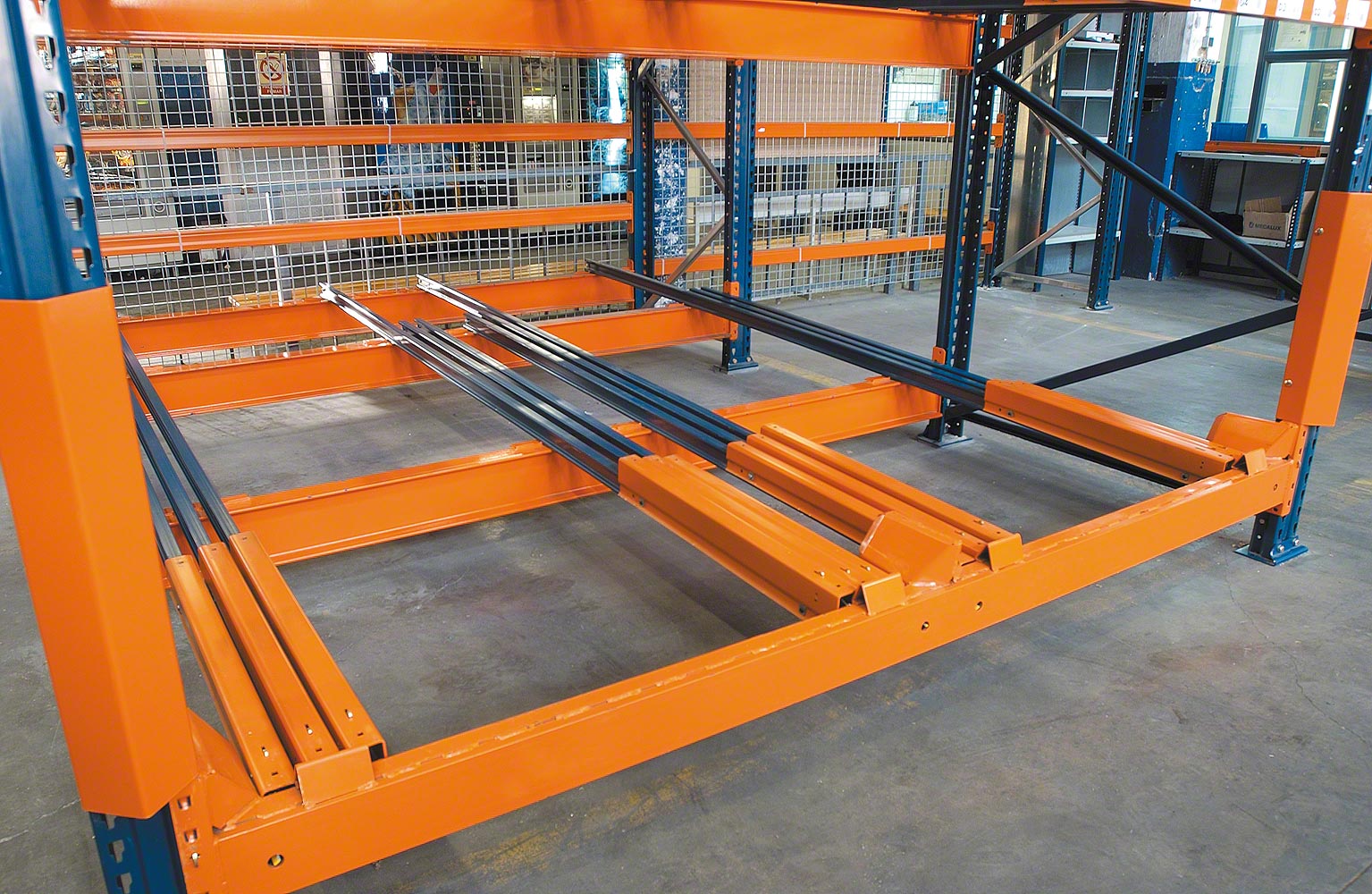 0e8adf0f-2658-66d5-b482-d5bfd83760ed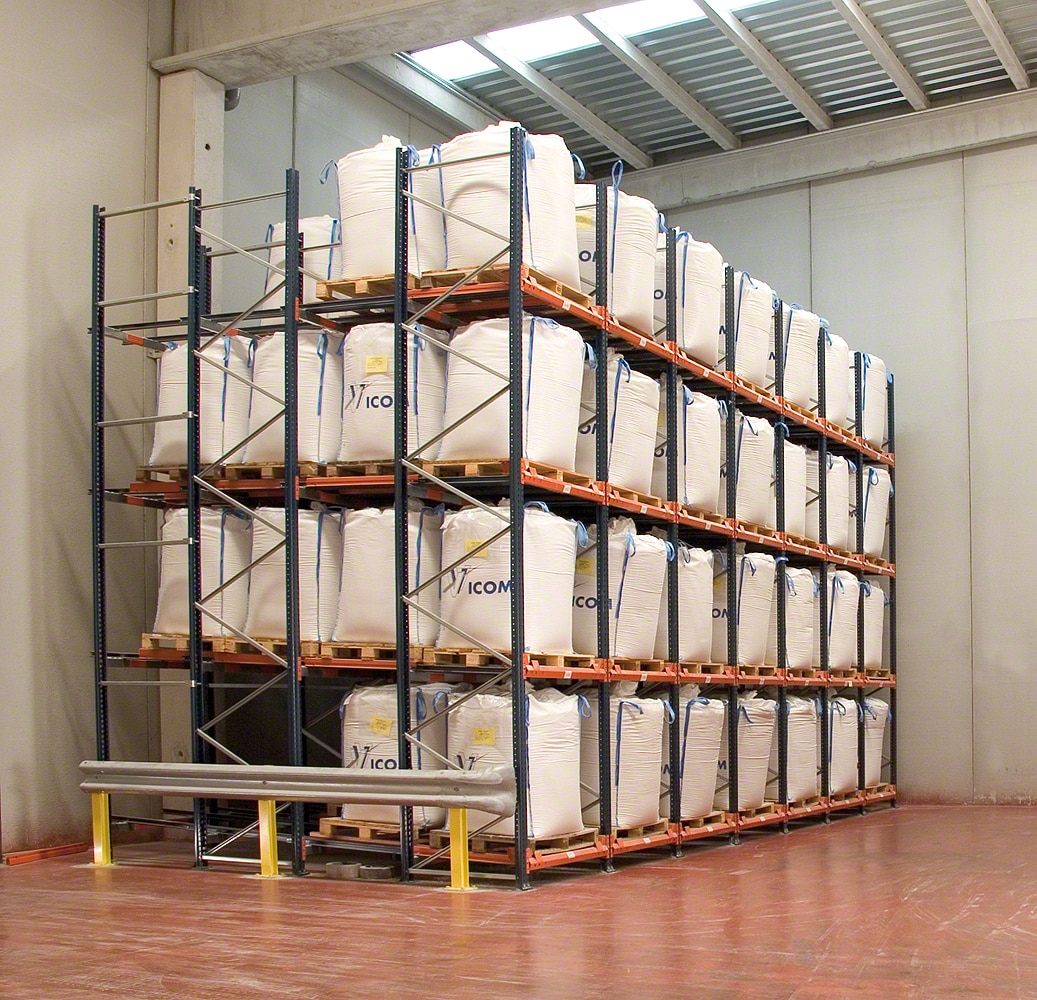 3d64679e-b8f7-887e-7608-109d93dfb96f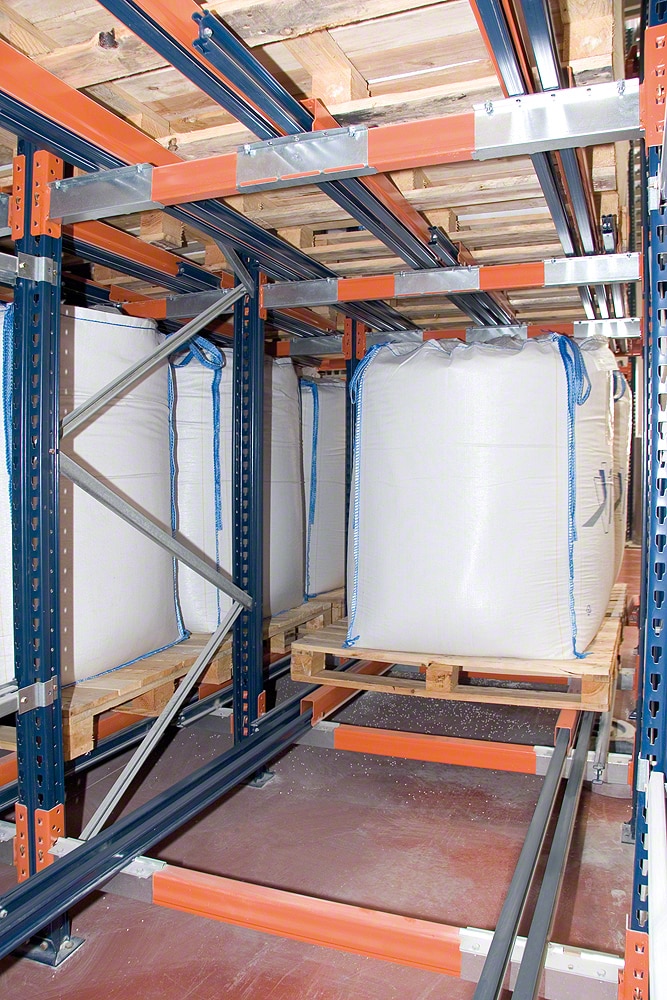 40114f3f-6d7e-6d12-7f36-8d5325003f17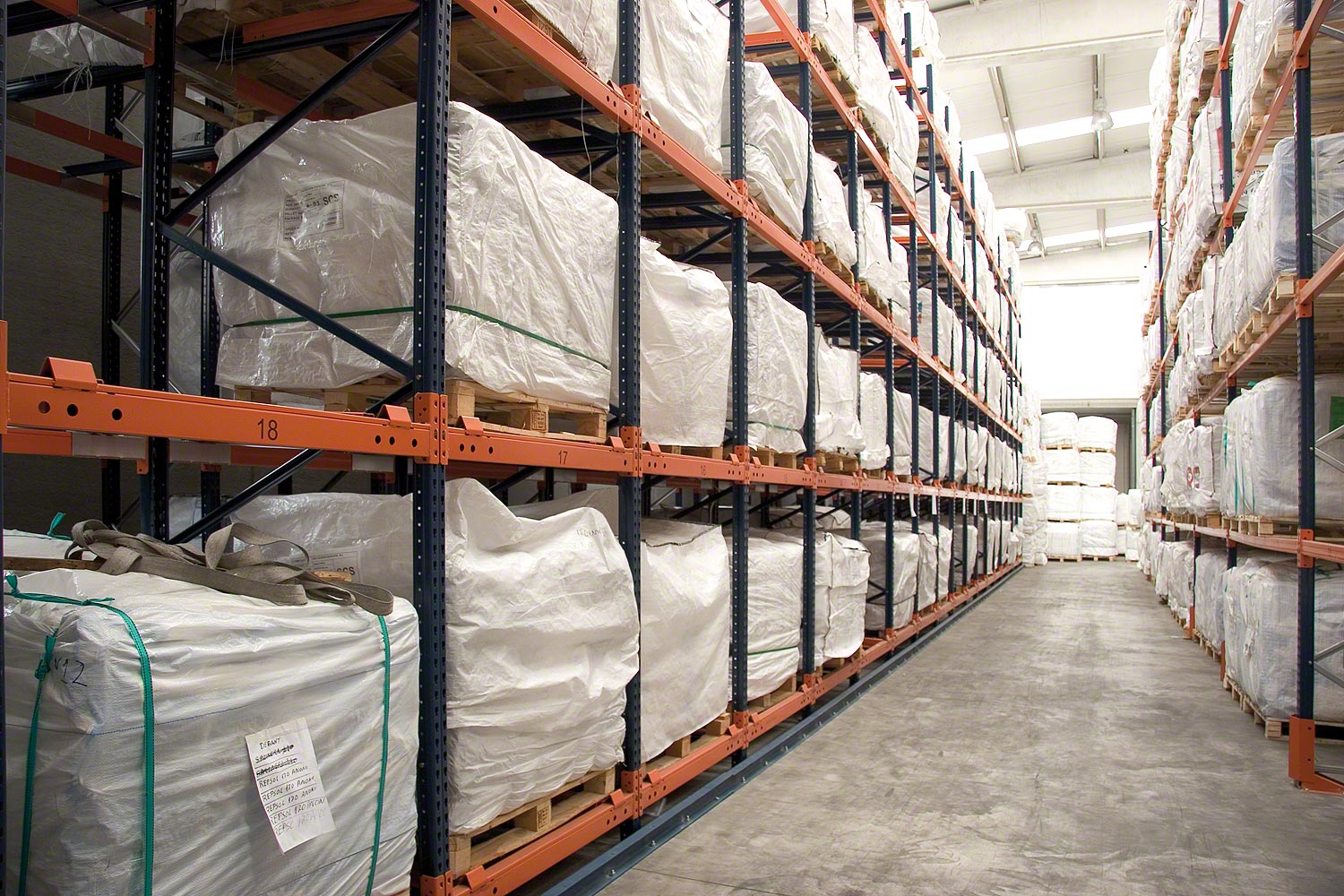 81538176-3f40-a037-c632-4167e74116b0
14bdeb49-103f-a3fc-793b-950bc64c8442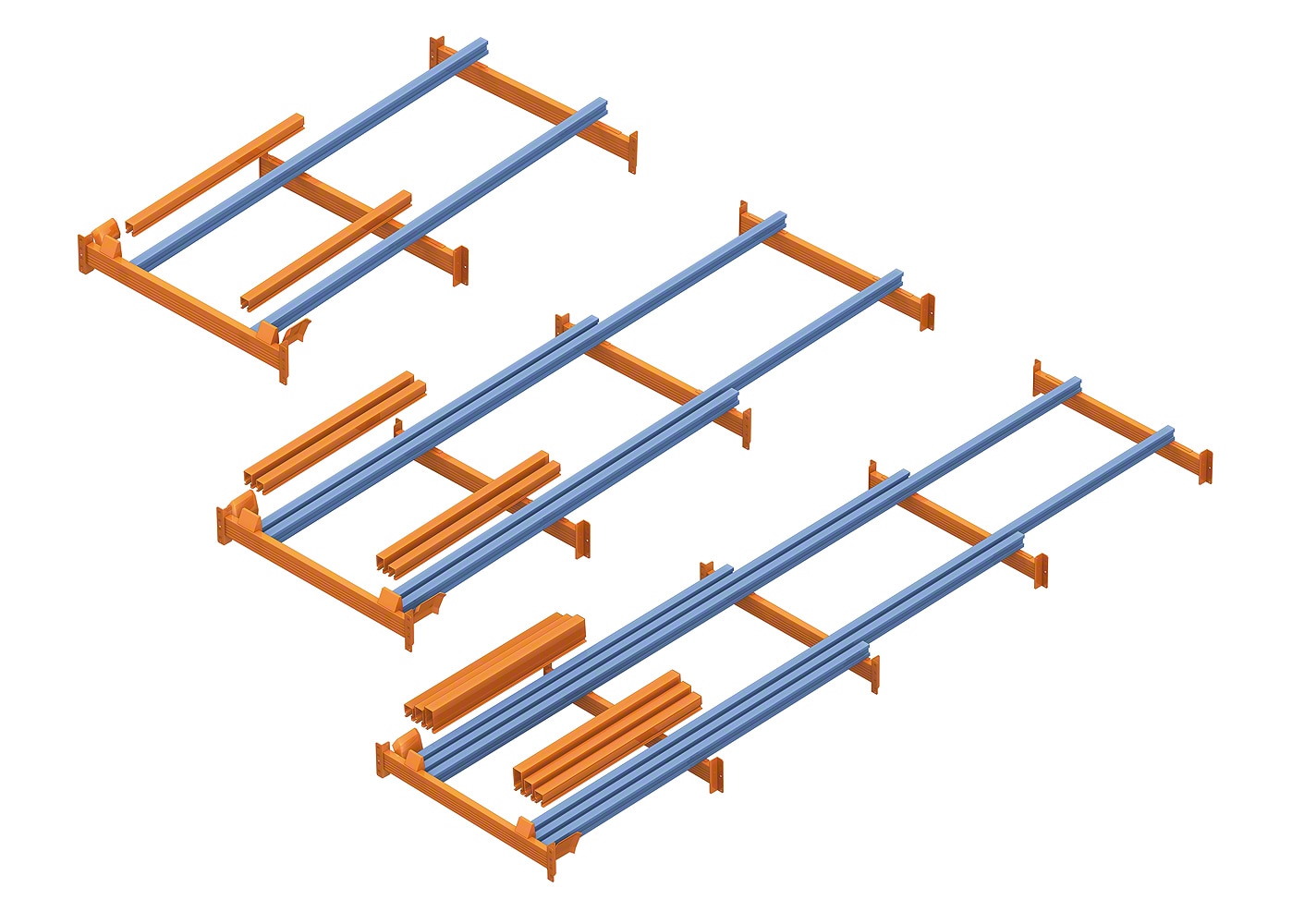 20fb7544-4b8e-cc90-c508-00771b44f283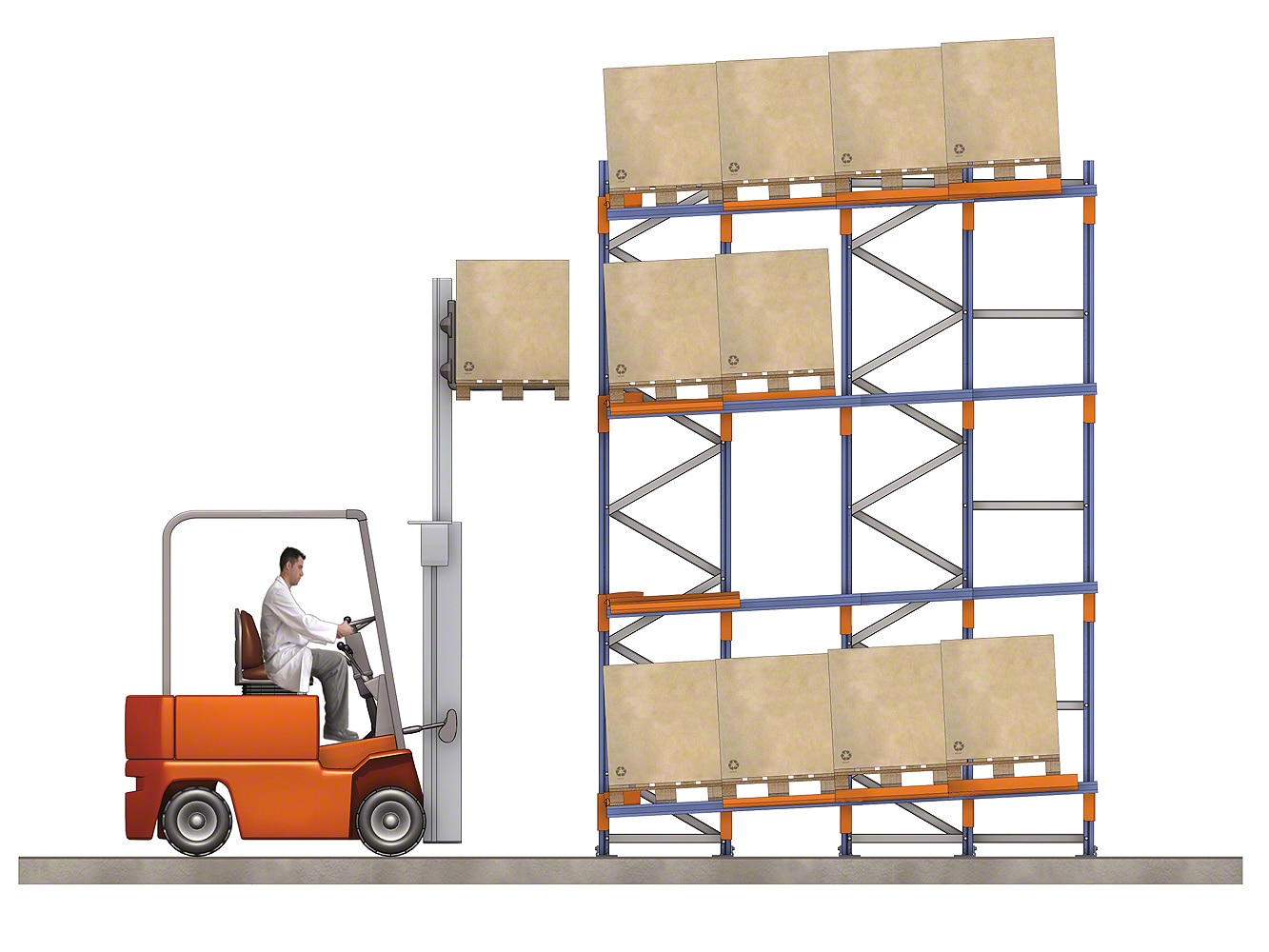 4873a3a1-f547-4e0d-677c-f37816ddc70f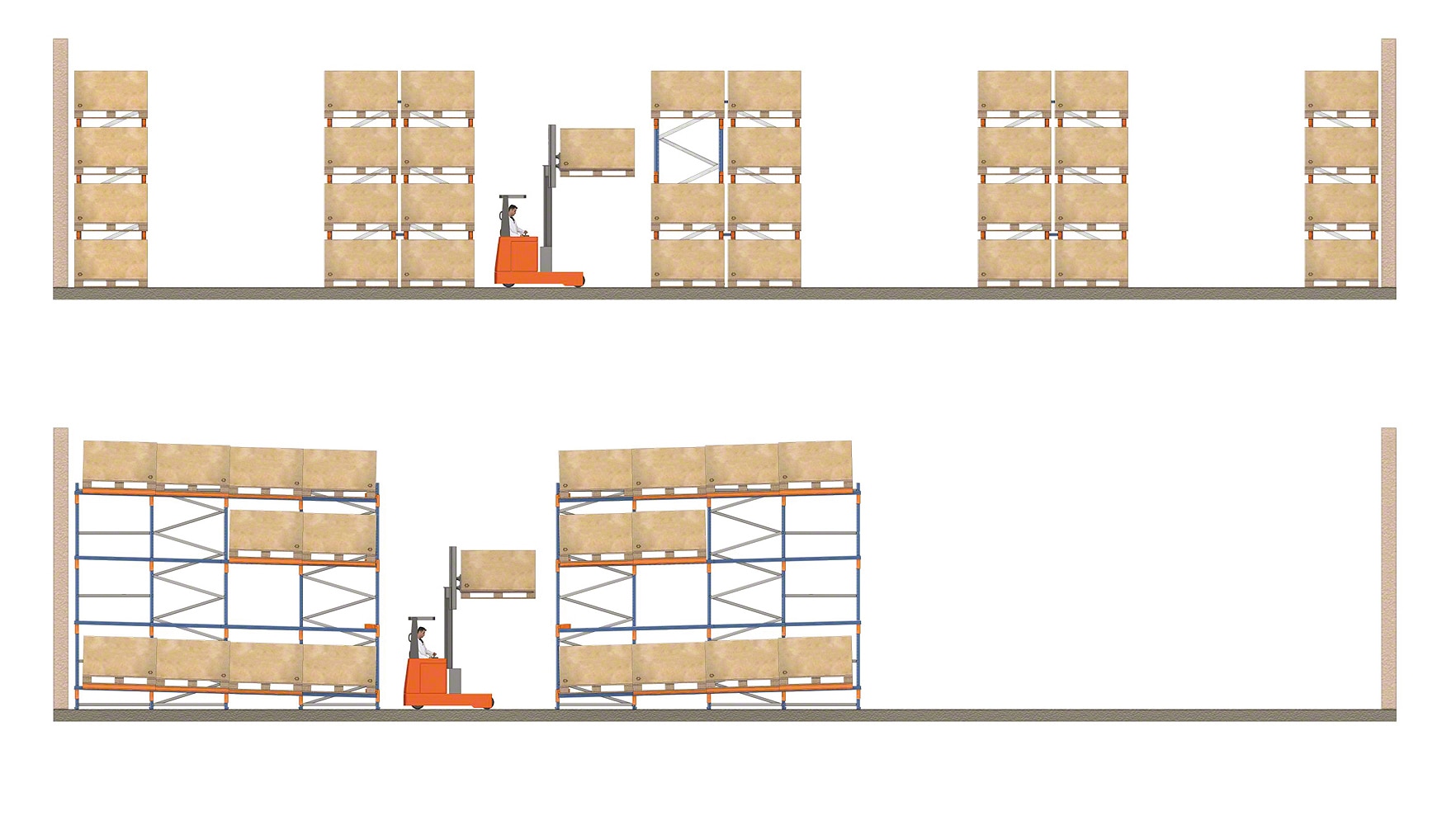 ae32464c-7ecc-0fa3-1ac7-7377e0012cbd
Main Features of Push-back Racking
An accumulative storage system that can hold up to four pallets deep per level. Pallets are placed on the trolley inside the sloped storage lane. The incline of the push-back structure automatically sends pallets from the rear to the front of the lane when the pallet closest the aisle is removed.
Push-back pallet racking is ideal for storing medium-turnover products (with two or more pallets per SKU), through the Last In First Out (LIFO) load method. Access to the stored goods is carried out from a single work aisle.
Advantages
Best space purposing of available space
Time savings in slotting and extraction operations
Very little vertical space is wasted
Each level can store a different SKU
Another variation of the push-back system has roller channels. It operates quite similarly, but uses rollers instead of rails and trolleys.