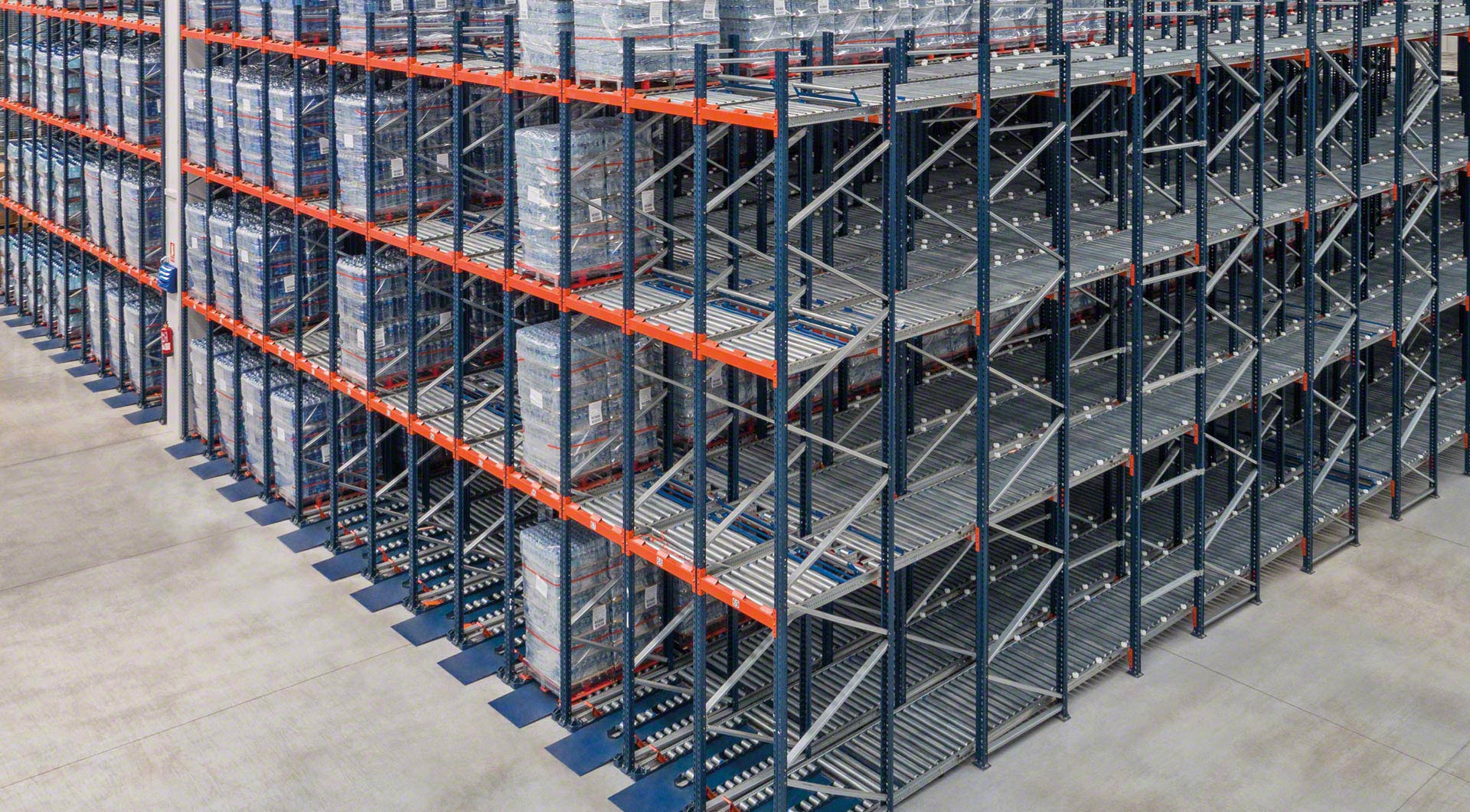 Live Pallet Racking (FIFO)
Pallet Live Storage for streamlined FIFO rotation, no pass-through interference. Get space and time savings in pallet handling.
This is a high capacity pallet storage system, ideal for storing perishable goods with high rotation, as well as high consumption goods with a continuous flow.
Request information and/or a quote
Main Features of Live Pallet Racking
Live pallet racking is the ideal storage system for perishable goods. Additionally, it is highly suited to multiple industries and applications.
Also known as pallet live storage or gravity flow racking, this kind of shelving is made of inclined roller tracks. Pallets are inserted into the higher end of the storage channel and slide over the rollers at a controlled speed to the lower end, where they are extracted. This feature creates precision product rotation, which prevents pallet storage and extraction tasks from overlapping.
Advantages
Enables perfect pallet rotation (FIFO method)
Maximises capacity as a high-density storage system
Saves time and space in pallet handling
Provides excellent stock control