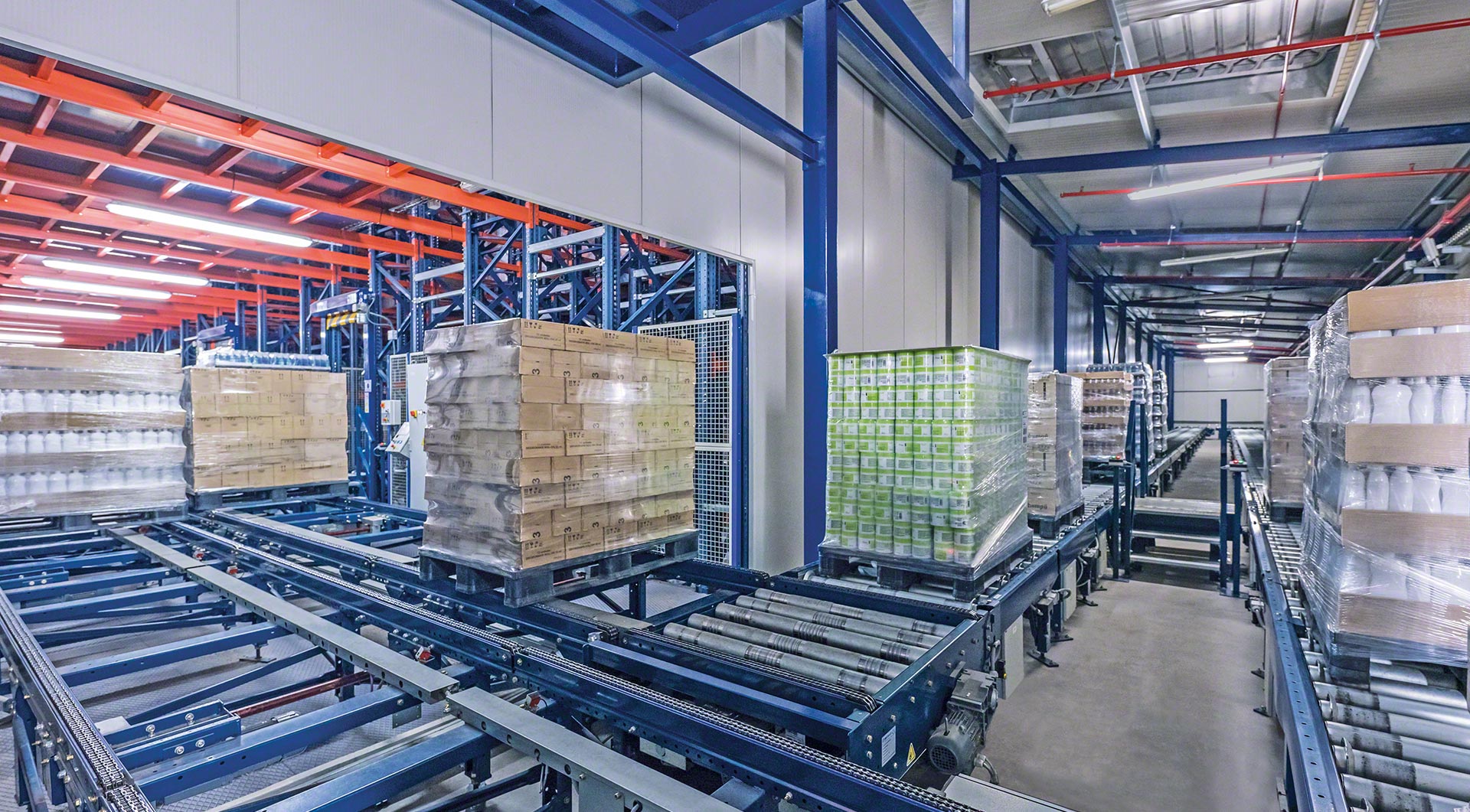 Pallet Conveyor Systems
High performance, fully automated product manipulation, with a wide range of versatile components for different applications.
Pallet conveyors facilitate goods handling processes, reducing human workload and increasing product throughput at a reduced cost.
Request information and/or a quote
Main Features of Pallet Conveyor Systems
Pallet conveyor systems are a set of elements designed to transport, accumulate and/or distribute pallets to specific locations within a warehouse. Designed to suit your needs this conveyor system is the ideal complement to stacker cranes, improving the efficiency of processes involved in the receipt, handling and dispatch of pallets.
Advantages:
Wide range of components for conveying load units
Standardised measurements and components in order to facilitate production, assembly, extension and future start-up of facilities
Fast delivery and reduced installation costs