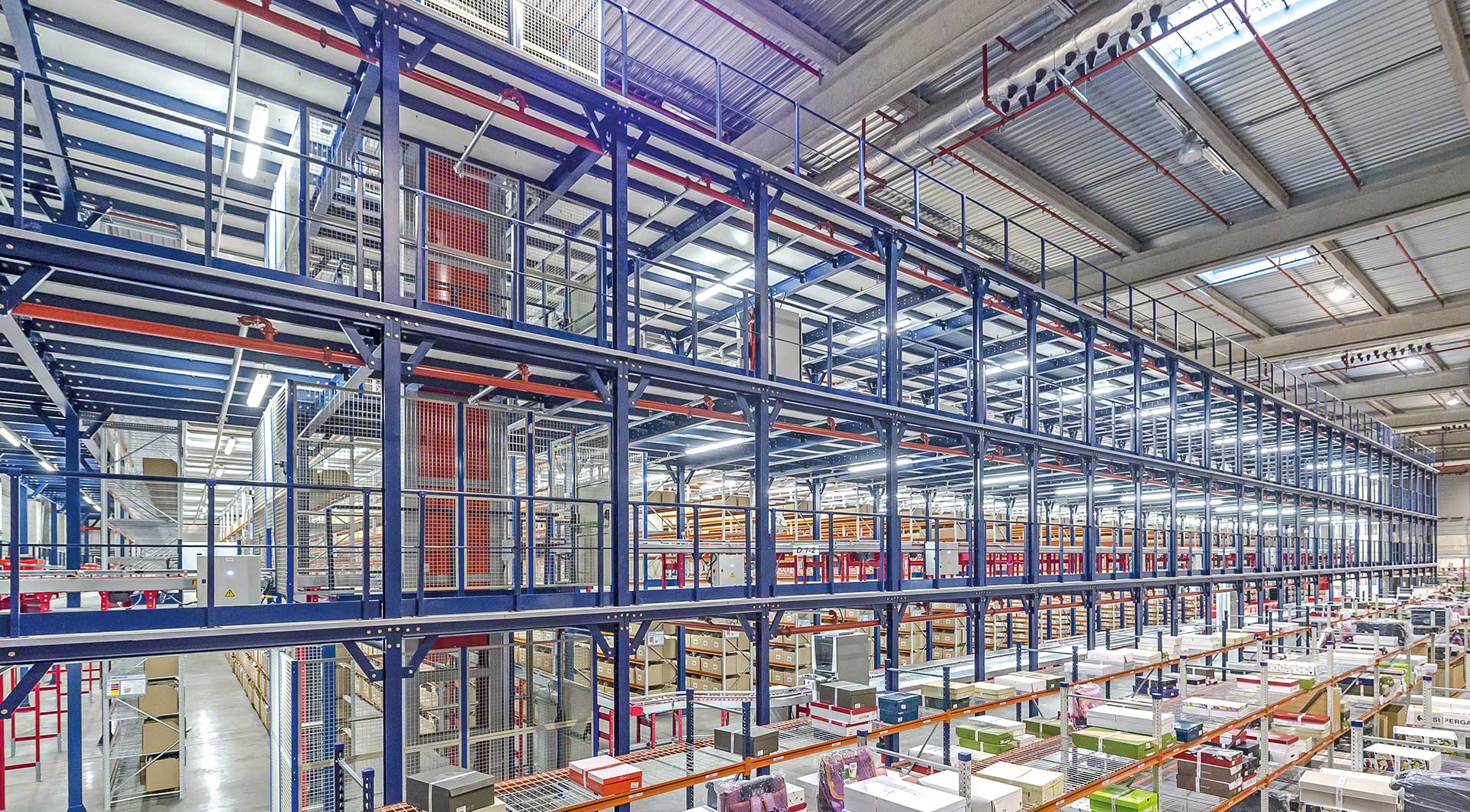 Mezzanine Floors
Double or triple the surface area of warehouses in a simple and cost-effective way. Quick and easy to assemble.
Mezzanines can be completely disassembled for reuse, and can be easily extended or modified. They provide extra space for storage, changing rooms, offices etc.
Request information and/or a quote
Main Features of Mezzanine Floors
Mezzanine floors allow you to take maximum advantage of the height of premises, doubling or tripling the surface area. This extra space can be fitted out as a storage area. Installing mezzanine floor systems is an ideal solution to maximise the available space.
Mezzanines can be completely dismantled for reuse elsewhere, and their structure, dimensions and location are easily modified. They can be installed throughout the whole warehouse or in certain areas.
Advantages
Increased surface area in industrial premises
Adaptable to the specific needs of each customer, thanks to the great variety of sizes, types of floors, construction systems, etc., that are available
Quick and easy to assemble
Can be complemented with a variety of shelving systems