High density mobile racking systems which provide optimum use of space. This is the ideal solution for cold stores or freezer chambers.
Mobile pallet racking maintains direct access to all items from one single working aisle, creating a highly efficient compact warehouse with increased storage capacity.
Request information and/or a quote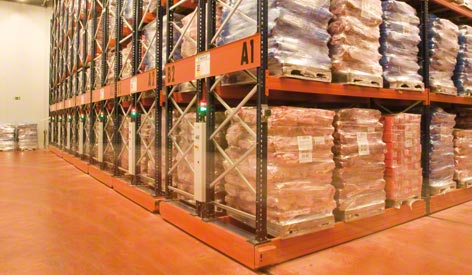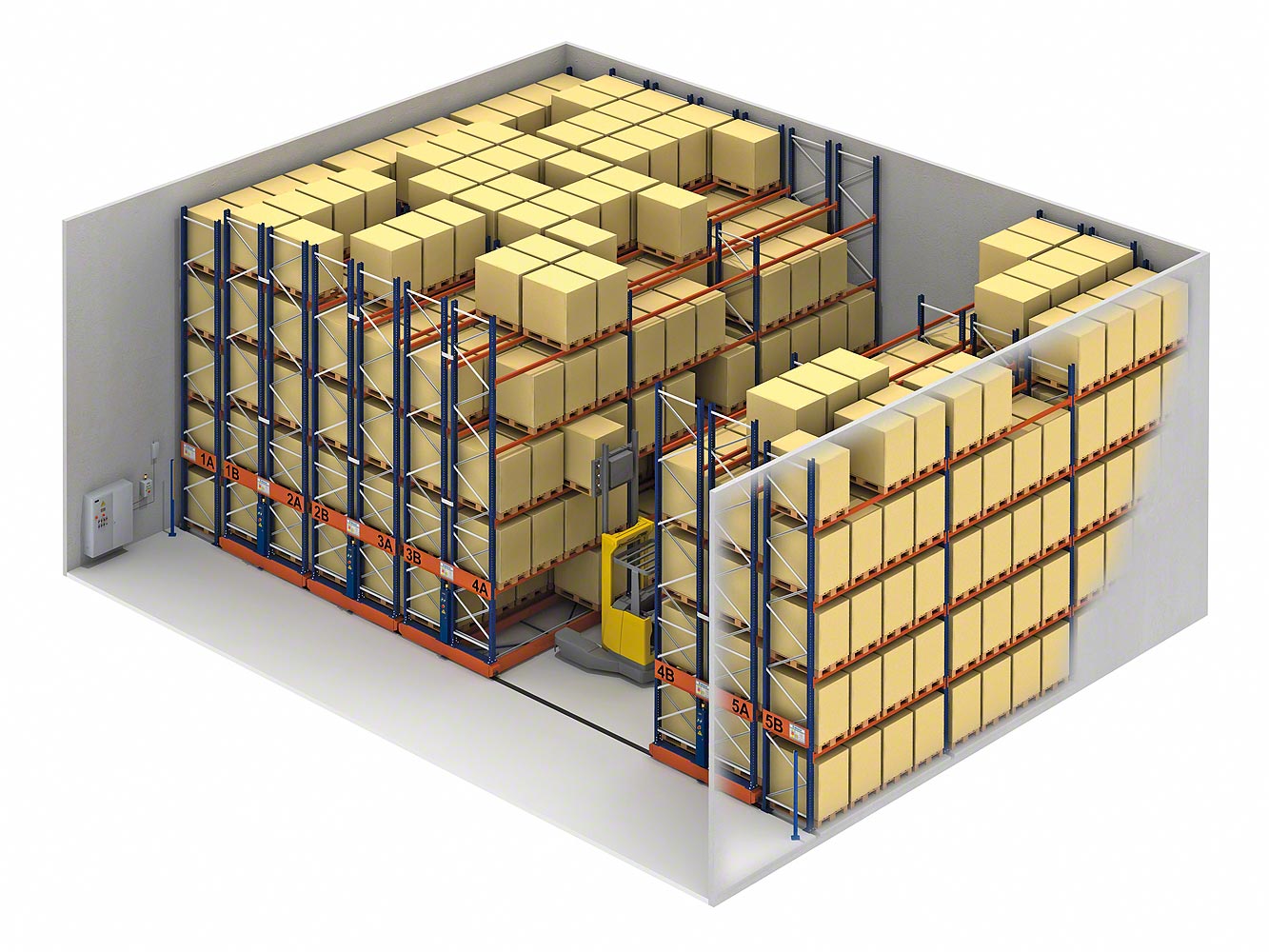 Main Features of Movirack Mobile Racking
Movirack is a mobile racking system where the shelves are installed on guided bases that slide laterally, eliminating the need for multiple fixed access aisles. It is a high capacity storage system that maintains direct access to each pallet.
When the operator gives the order using a control panel or remote control, the unit opens automatically to provide direct access to the appropriate goods.
The mobile bases have motors, sliders and a range of safety systems to guarantee safe and efficient operation.
Advantages
Extremely efficient use of space
Computer-controlled storage
Increased warehouse capacity
Individual fixed access aisles eliminated
Movirack mobile pallet racking is the ideal system for cold stores (for both refrigerated and frozen goods) since it makes optimal use of temperature-controlled spaces and therefore reduces costs.
See other related products: