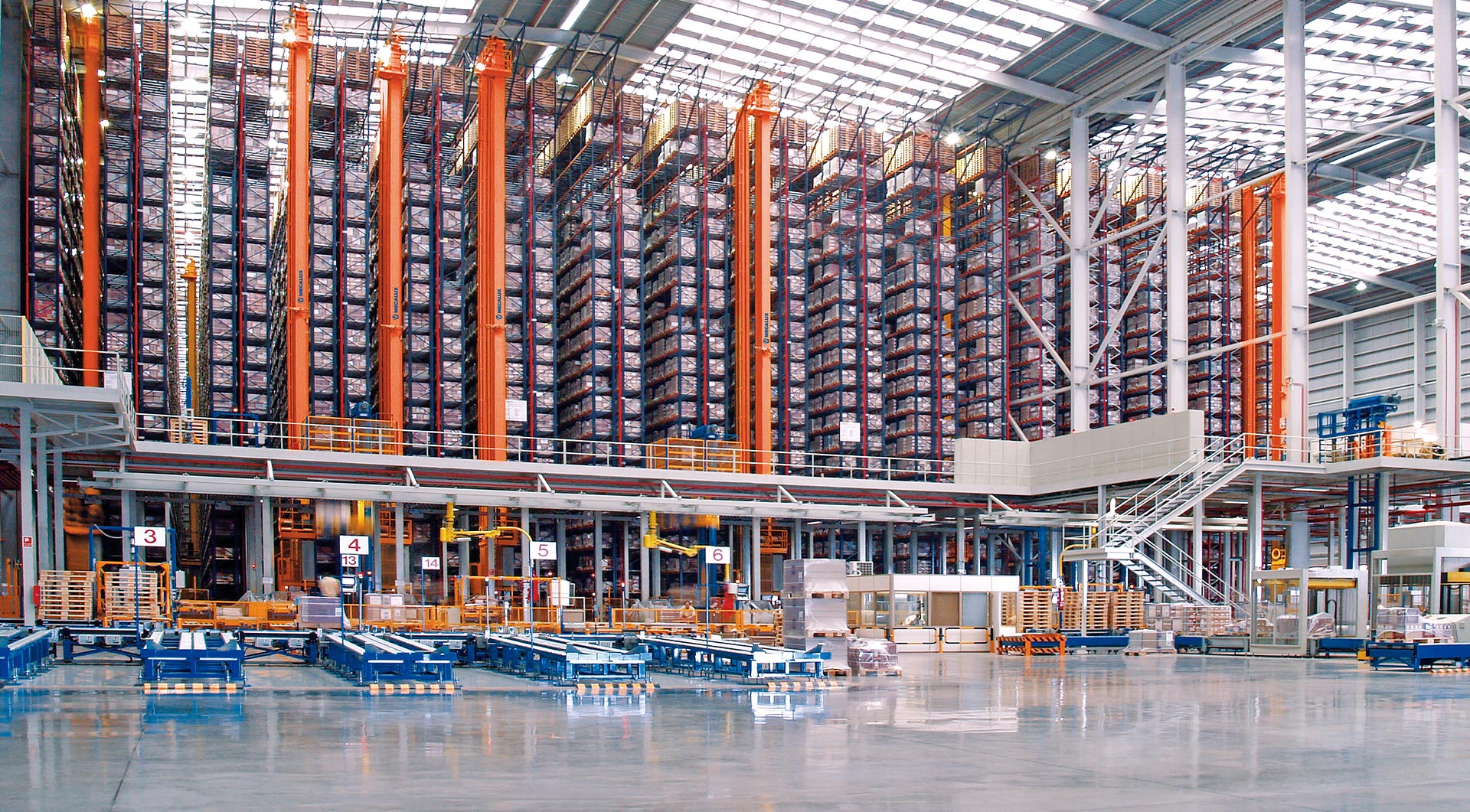 Stacker Cranes for Pallets
An inexpensive, simple, and low maintenance way to automate your warehouse, which reduces errors and improves safety and security.
Automatic stacker cranes replace manned trilateral forklifts, saving time and increasing productivity.
Request information and/or a quote
Main Features of Stacker Cranes for Pallets
Machines designed for the automated storage of palletised goods, stacker cranes travel automatically along the aisles of the warehouse to store or retrieve pallets. They are guided by a management software system which coordinates all activity.
Mecalux's range of stacker cranes adapts easily to the specific needs of each warehouse in terms of load capacity, dimensions, building height and cycle times, and is therefore able to cover a huge range of applications.
Advantages:
Automated storage and retrieval of goods
Controls and updates the inventory
Eliminates human error in stock management
Can be adapted to special working conditions such as freezing temperatures (-30º C), extreme humidity or can include special features, such as the possibility of increasing standard working speeds