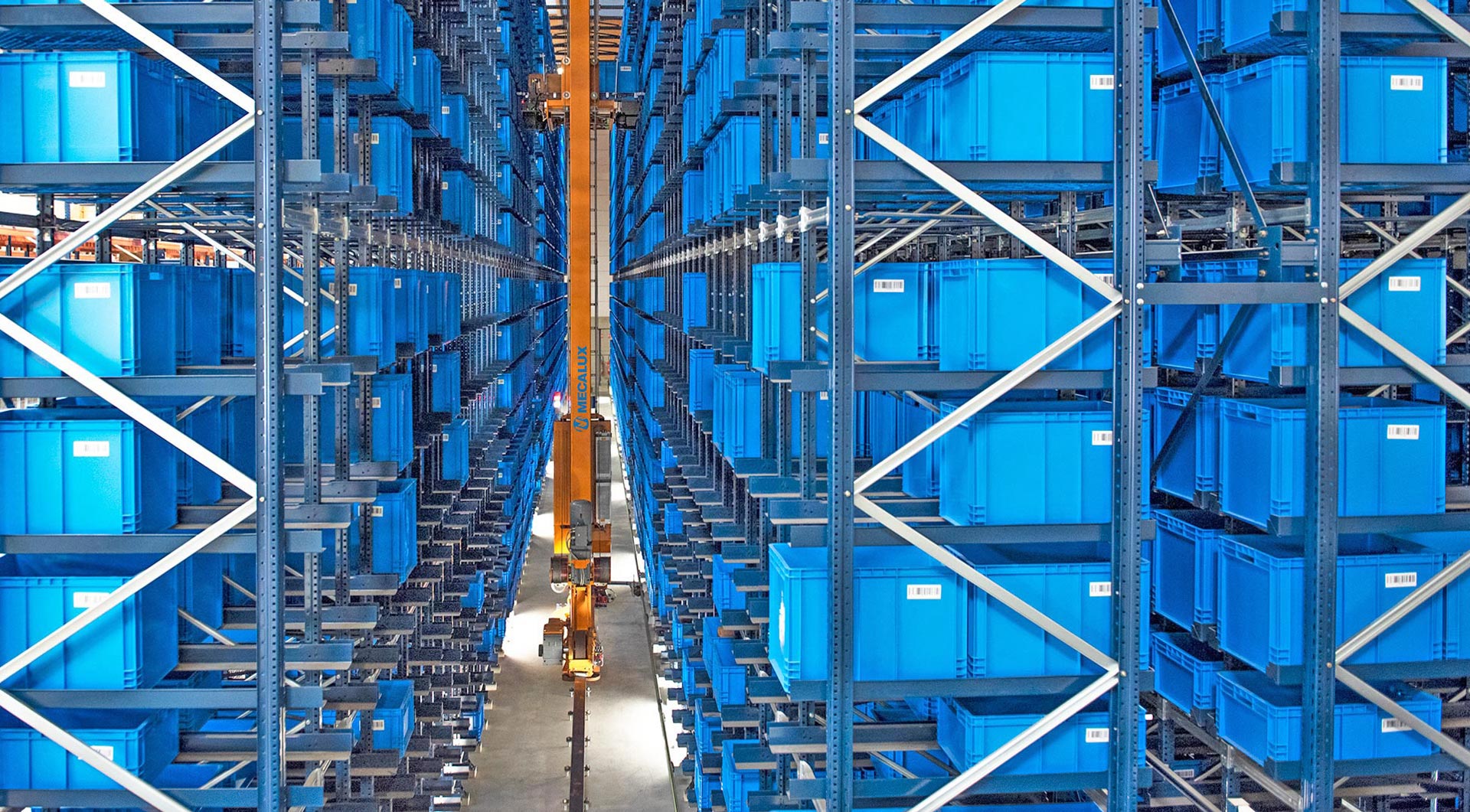 Miniload Stacker Cranes
A storage solution that automates storage and extraction of boxes, eliminates errors, increases productivity and makes optimum use of available space.
Stacker cranes for boxes provide an accurate, efficient storage system with a real-time product inventory. A height of 20 metres can be reached in aisles as narrow as 800 mm.
Request information and/or a quote
Main Features of Miniload Stacker Cranes
Machines designed for the automated storage of boxes or trays, the stacker cranes travel automatically along the aisles of the warehouse and insert or extract boxes or trays. The picking and handling area is made up of conveyors and is positioned at one end or at the side of the racking. This is where the stacker crane collects or deposits the boxes.
The whole system is controlled by a management software package which registers the location of all the materials in the warehouse and keeps a real-time inventory.
Advantages:
Applies the "product-to-person" principle
Automates the entry and exit operations of products
Real-time inventory, which is constantly kept up-to-date
Human errors eliminated
Maximum use of available space
Maximum comfort and easy access to the stored boxes