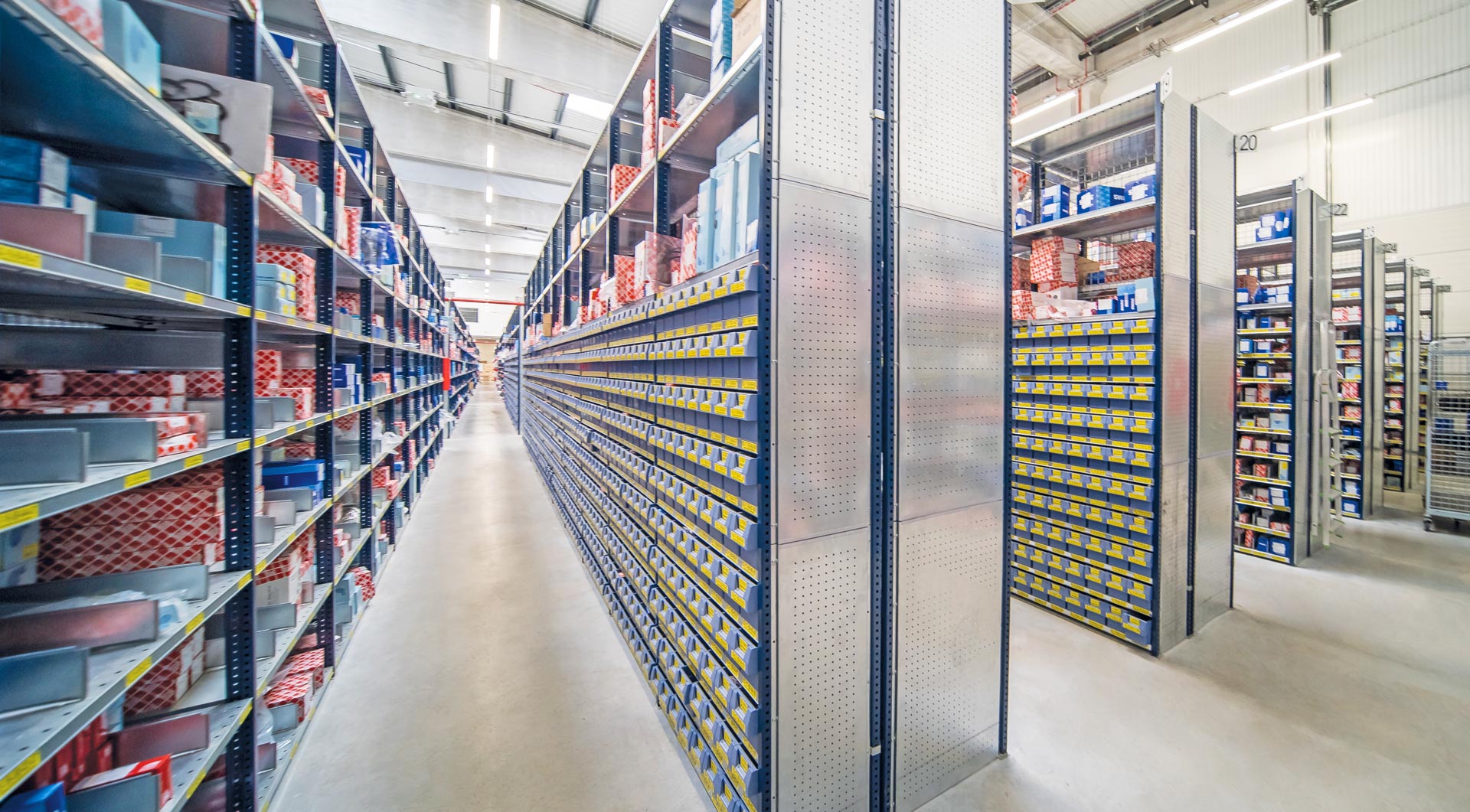 M3 Light Duty Shelving
A versatile, attractive light duty shelving system, this is the perfect choice for archive storage and office shelving for files, books, boxes and more.
It is a manual storage system for medium and light loads, which can be used for any purpose due to the wide range of accessories, providing neat and organized storage for goods of all types.
Request information and/or a quote
Main Features of M3 Light Duty Shelving
A simple, manual storage and archiving system for light and medium loads. With its wide range of available accessories, panels, dividers and labels, it is the ideal solution for ordered storage of organising products into sections. Levels can be divided to allow perfect classification of small parts, folders, archives, hanging documents and more.
Advantages
Modular shelving that is easy to assemble, adjust and move around
Extensive range of components and accessories to adapt to your needs
Gangways can be installed to provide access to upper levels
Ideal for office shelving, shops and other commercial spaces where a more attractive appearance is needed
Shelves can be placed on mobile bases for archives and warehouses