Automated Warehouses for Pallets
Automated storage and retrieval solutions for reception, storage and order processing operations of palletised items: Increase productivity, reduce costs and improve speed and safety in the warehouse.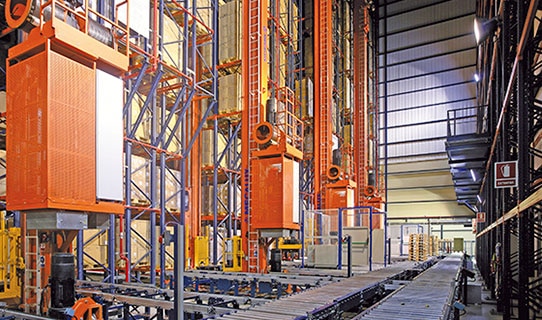 Stacker Cranes for Pallets
Stacker cranes automate pallet storage and retrieval, increasing productivity, reducing workload and eliminating errors.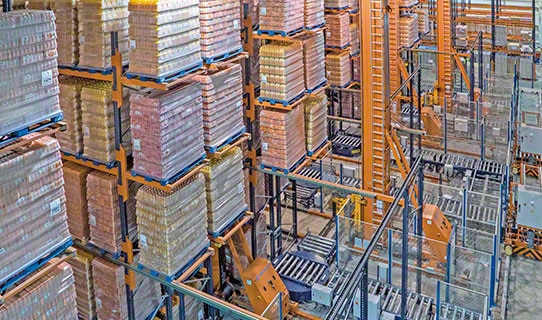 Automatic Trilateral Stacker Cranes
Automatic stacker cranes provide a fast and economical way to automate your warehouse.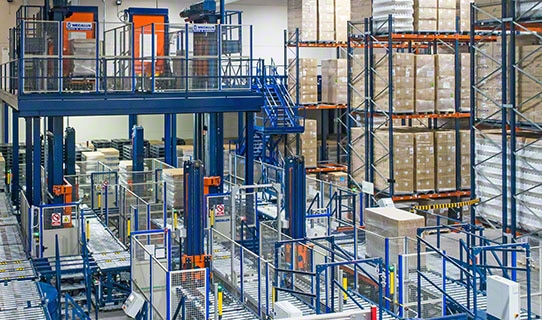 Pallet Conveyor Systems
Transport system to facilitate pallet handling processes creating a more efficient warehouse.