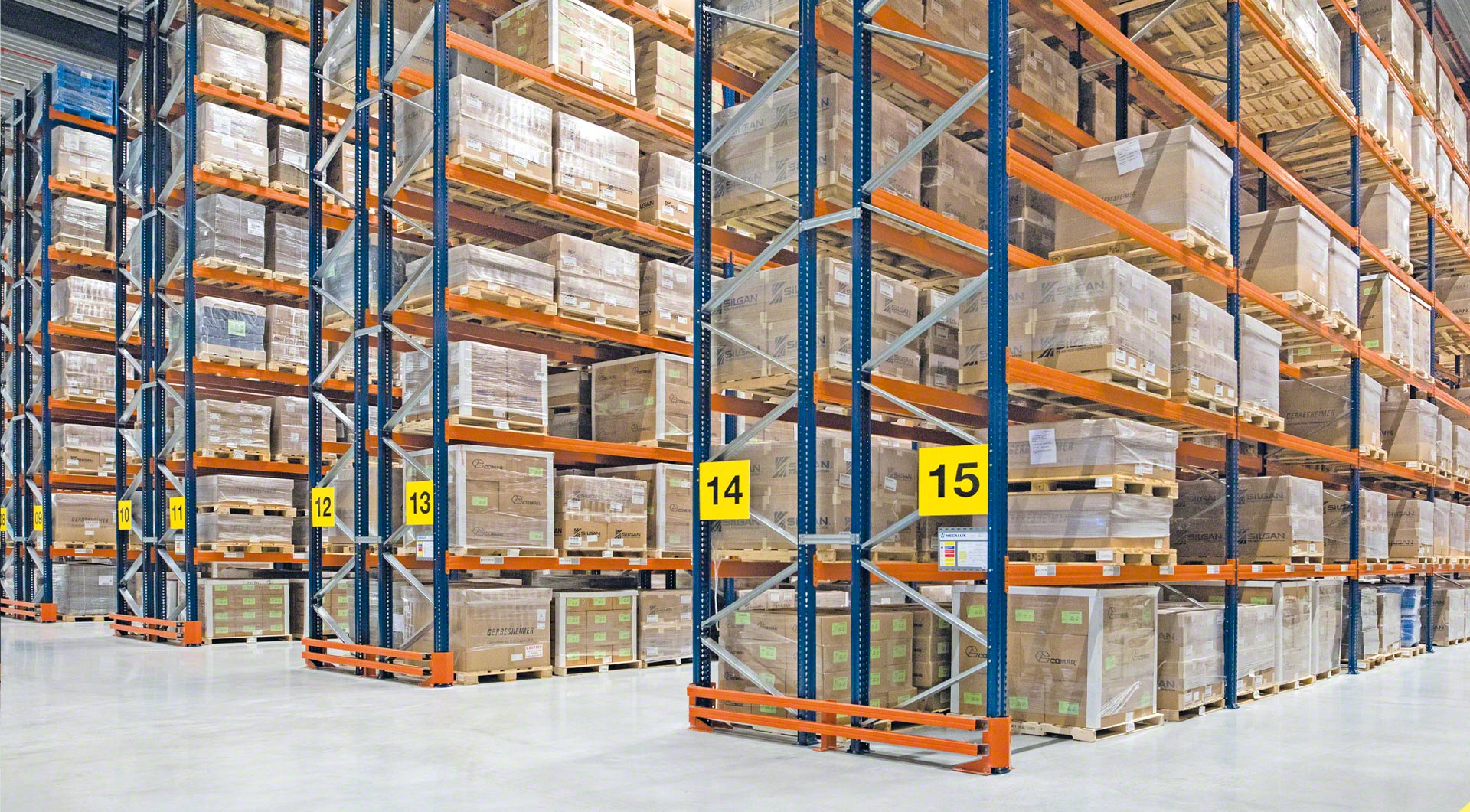 Conventional Pallet Racking
Adjustable pallet racking is the classic versatile storage system for palletised goods. Get excellent stock control with direct access to every pallet.
Versatile and easy to maintain, with a wide range of accessories to suit virtually any load. Adaptable to any space, weight or size of goods.
Request information and/or a quote
Main Features of Pallet Racking
Conventional pallet racks (i.e. wide-aisle pallet racking) are the most versatile, popular system on the market. Giving direct access to each and every pallet, this Mecalux system is the best solution for warehouses with palletised products, a wide variety of product types and a mixed rotation.
Rack heights and aisle widths are tailored to the in-warehouse lifting devices, the pallet sizes used and the dimensions of the warehouse itself.
Made from certified high-strength steel and a coat of durable powder mean the structure is rigid, reliable and safe.
Advantages
Total stock control with a single pallet per storage location
Maximum adaptability to any load type, i.e. weight and volume
Combine with longspan beams for manual picking of goods
Increase the storage capacity of our adjustable pallet racking by installing double-deep racks. This option lets you store four pallets back-to-back, rather than just two (requires a deep-reach forklift).