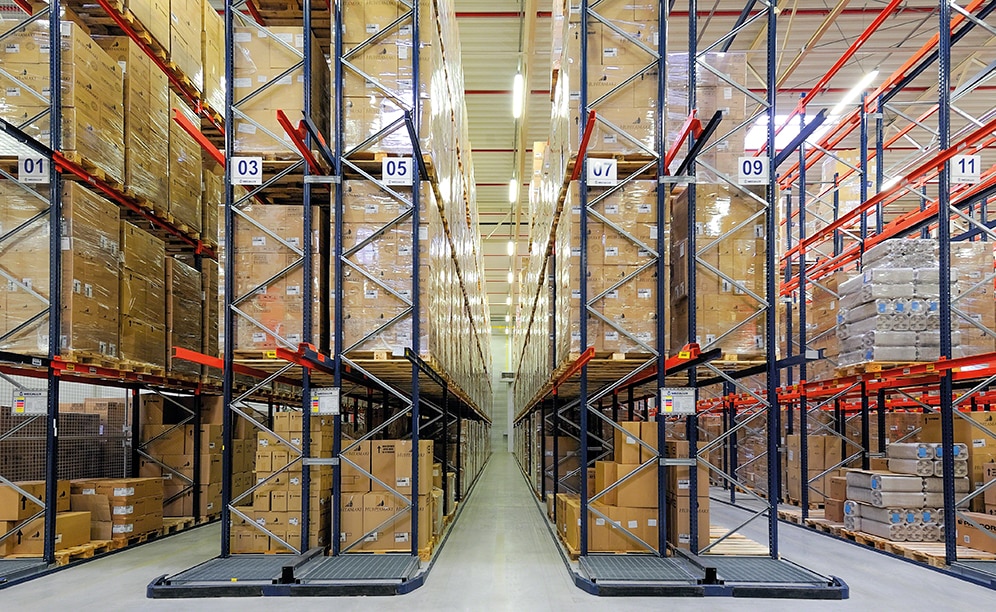 How to speed up order preparation using live pallet racking with 178 roller channels
Huhtamäki boosts picking speed in its warehouse in Poland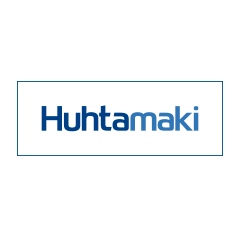 Huhtamäki Foodservice Poland Sp. z o.o., a main player in the Polish market for more than 25 years, is part of the Finnish group Huhtamäki – world leader in the manufacturer of disposable paper and plastic packaging, flexible materials and cellulosic fibres. The installation consists of conventional and live racking where the picking of smaller products is done. This is the ideal solution for the company to grow at the expected pace and meet their own needs and those of their customers.
A warehouse divided into three areas
The warehouse is divided into three zones that are connected via a central aisle:
The main warehouse for pallets.
The picking area.
The space reserved for preloads and the loading and unloading docks.
Operators handle goods using trilateral type machines. These are mechanically guided between profiles installed on both sides of the aisle, which facilitates work when aisles are narrow.
In addition, front-facing reach trucks are used to transport pallets between the racking fronts and the rest of the zones.
A part of the Huhtamäki orders is served in boxes, making it necessary to split the pallets. For this purpose, an area near preloads was set up, where order preparation ends and full box picking can be performed.

Picking area
Order preparation is carried out in three different types of racks:
Double-depth racking with roller channels on the lower level for the picking of higher consumption products and with reserves deposited at the top. Each channel receives the same SKU two pallets deep. There are a total of 43 channels.
Double-depth racking for small and medium consumption products with three live levels for boxes at the bottom, and reserves at the top. Each level has three live channels each several boxes deep, depending on their dimensions. In total, there are 135 channels.
Conventional, single-depth pallet racking for type "C" products. At the base, pallet picking is done and reserves are also deposited at the top.
Advantages for Huhtamäki
Huge storage capacity: the new Huhtamäki warehouse can store a total of 8,600 pallets, each 800 x 1,200 x 2,200 mm in size.
Speedy order preparation: better warehouse organisation allows greater speed when preparing orders and transporting them to the loading and unloading docks.
Growth forecast: the company can continue to grow at the pace of recent years, and at the same time meet the needs of their customers.
Huhtamäki Foodservice Poland Sp. z o.o.
Storage capacity:
8,600 pallets
Pallet size:
800 x 1,200 x 2,200 mm
Maximum pallet weight:
500 kg
No. of picking channels:
178
Racking height:
8.5 m
Forklift type:
Trilateral and reach