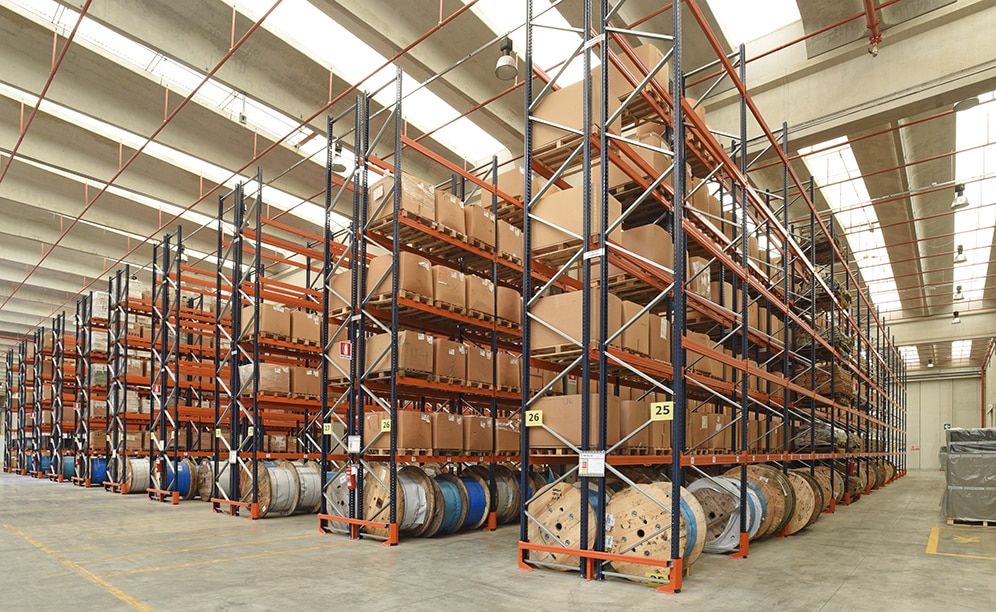 How is a distribution centre designed according to the capacity and safety requirements?
The logistics operator Trasgo sectors its warehouse and equips it with pallet racking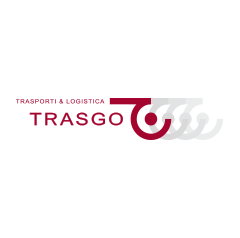 Trasgo's logistics centre in Italy is sectored into four different areas to organise the goods of Enel ― an important customer who distributes electricity ― according to product characteristics and to comply with local fire regulations. Mecalux supplied pallet racking that offers a storage capacity of more than 20,200 pallets and ensures optimal management of any product.
Needs of Trasgo
Since it was founded in 1981 in the city of Novara (in the Piedmont region), Trasgo has become one of the leading logistics operators within Italy. The company focuses on storage and provides efficient and personalised transport service to its customers nationwide.
In recent years, Trasgo has grown steadily and now has three logistics centres throughout the Italian territory. One of them, located in the town of Arena Po (Pavia), required a storage system to deposit the goods of their customer Enel. To that end, the company sought the cooperation of Mecalux in the search for the most appropriate solution.

The solution: pallet racking
Mecalux provided a total of 32 double pallet racks, each 8.5 m high in three areas of the logistics centre. Thereby, Trasgo has achieved a storage capacity of more than 20,200 pallets of 800 x 1200 mm and a maximum weight of 700 kg. The direct access to the pallet racking allows stock management and control with greater agility. Also, the aisles have been sized for easy manoeuvring by reach trucks.
This system is very versatile and adapts to any unit load, regardless of its size. In the Trasgo logistics centre, pallets are placed on the upper levels of the racks, allocating the lower ones to the storage of bulky items like reels of cable and the picking of products.
In the two central zones of the warehouse, an underpass is set up that cuts across the racking and optimises the movements of operators.
The first level above the passageway is protected with wire mesh panels, which guarantees the stability of the loads and prevents materials from falling.
In front of the racks, a wide reception and dispatch area has been arranged, which includes a preloads area on the floor where the goods are prepared for their subsequent distribution.

Advantages for Trasgo
High capacity: the racking installed can store more than 20,200 pallets, fully satisfying the logistics needs of Trasgo.
Optimal logistics management: goods are sorted and stored in the corresponding area of the logistics centre, taking into account their features, sizes and turnover.
High throughput: direct access to the goods streamlines the management of SKUs and facilitates a massive flow of incoming and outgoing products.
Trasgo's logistics centre in Italy
Storage capacity::
20,240 pallets
Pallet sizes::
800 x 1,200 x 1,200 / 1,400 mm
Max. pallet weight::
700 kg
No. of racks::
32
Racking height::
8.5 m