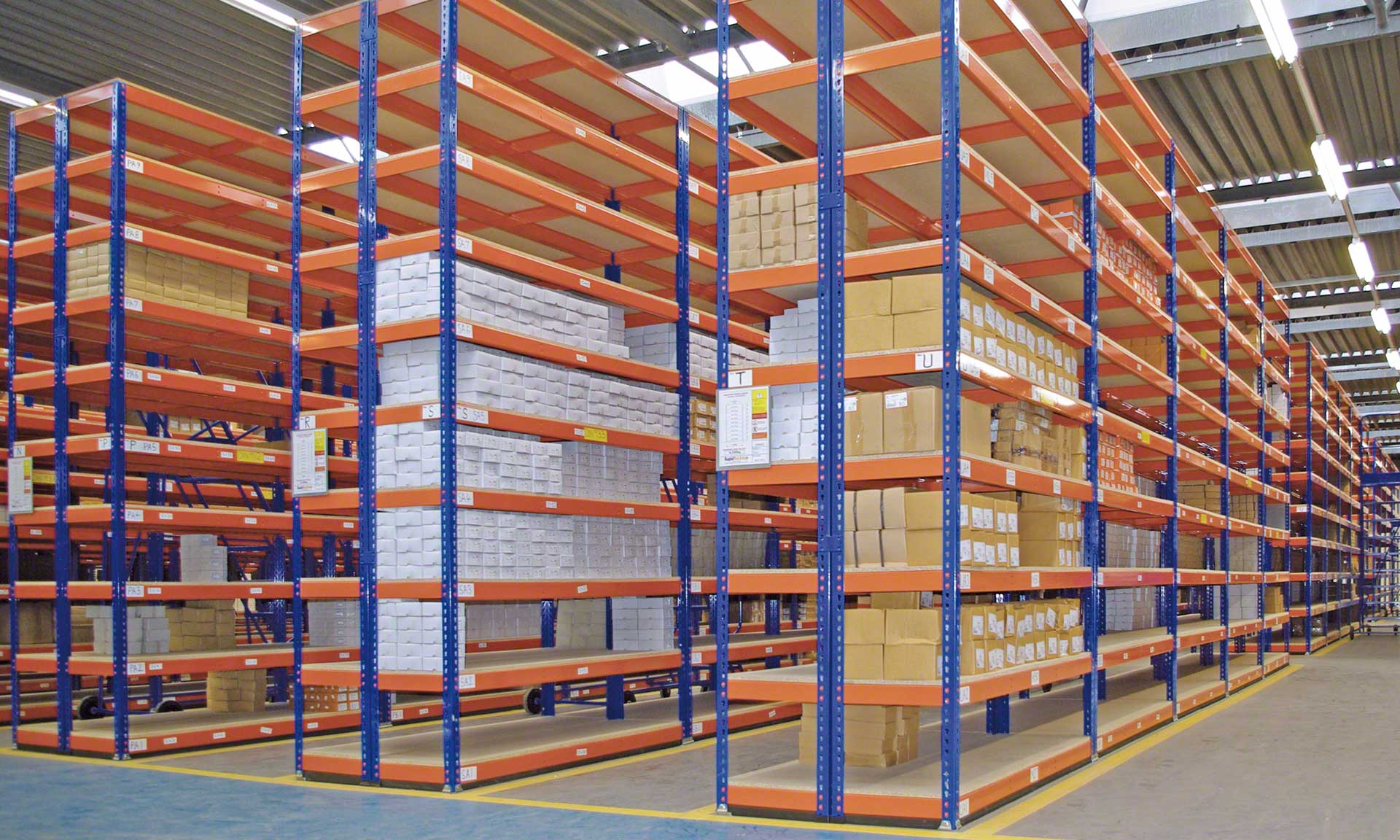 Metal Point Boltless Shelving
Inexpensive and versatile boltless shelving system that is easy to assemble.
These modular manual storage shelves adapt to multiple applications, making them ideal for your warehouse, office, home etc. with the possibility of adding walkways.
Request information and/or a quote
Main Features of Metal Point Boltless Shelving
Mecalux's boltless shelving is the ideal solution for organising and storing all kinds of goods in warehouses, offices and homes.
Our boltless shelving has been developed according to the latest FEM standards in terms of design and testing, which guarantee that this system is the best choice for small and large businesses alike.
Advantages
Suitable for various load weights
Economical and versatile
Easy to install, adapt and adjust
Attractive epoxy powder paint finish
Fully modular design - perfect for any business or home