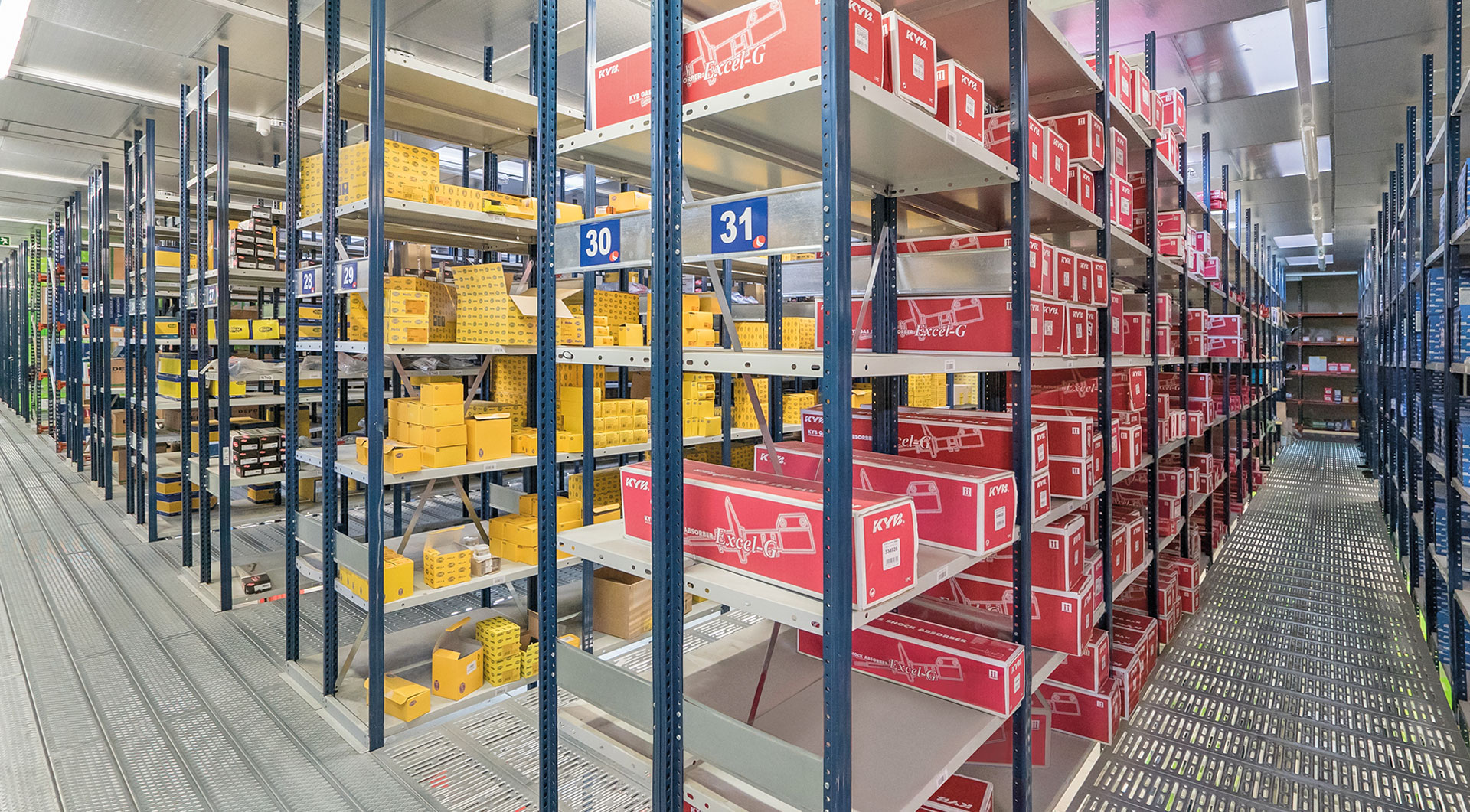 Simplos Industrial Modular Shelving
Simplos is modular shelving with a high load capacity that is quick and easy to assemble. It is totally adaptable to the available space.
Simplos industrial modular shelving is versatile and very stable; the affordable storage solution for medium and light loads.
Request information and/or a quote
Main Features of Simplos Industrial Modular Shelving
An excellent storage solution for manually handled medium and light loads.
The principal advantages of Simplos industrial modular shelving are its simplicity, versatility and low initial cost, meaning that it's the perfect, low-cost, light shelving solution for any environment.
Areas of application of this system are varied, ranging from small storage units to the most complex industrial installations. Its wide range of accessories (drawers, partitions, side plates, hanger beams, cabinets etc.) makes it ideal for a huge range of businesses.
Advantages
Highly versatile and robust
Quick and easy to assemble
Economical and versatile
Excellent storage capacity
Totally adaptable to available space
Easily combined with other Mecalux systems