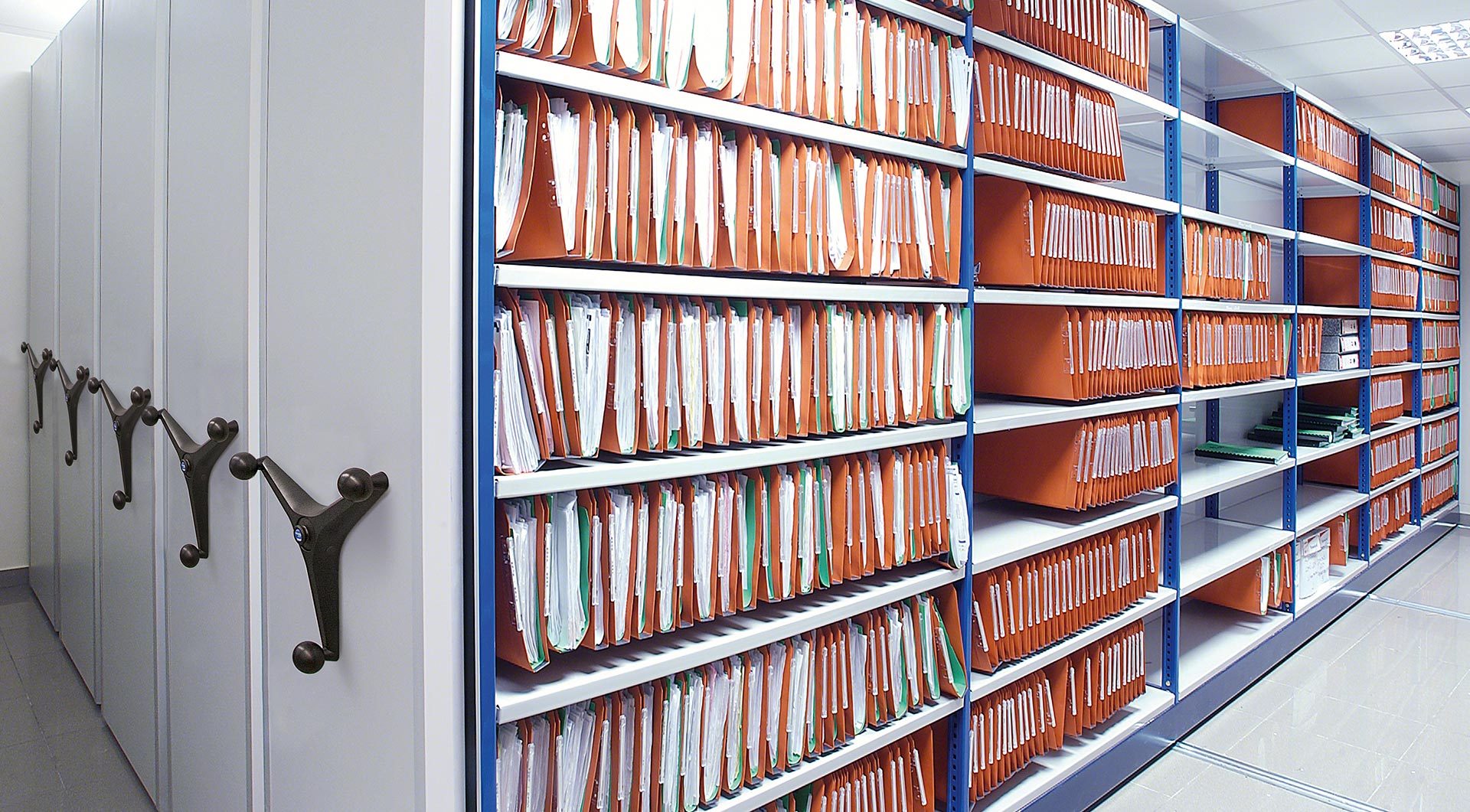 Movibloc Mobile Shelving
Movibloc doubles storage capacity, providing the ideal solution for safe, orderly storage of books and documents.
A compact archive storage system designed for maximum capacity and perfect order. Its aesthetic design makes it ideal for offices.
Request information and/or a quote
Main Features of Movibloc Mobile Shelving
Mecalux Movibloc mobile shelving system is made up of shelving units mounted upon mobile bases which move along rails. This high capacity shelving system makes optimum use of space as well as guaranteeing safe, organised storage for files, books, boxes and more.
Movement of the shelves along the rails can be manual, automatic or mechanically assisted.
Advantages
Great use of available surface area
Can be adapted to any available space
Stored materials are totally safe
Ideal for storing all types of books and documents
Gangways can be installed to access upper levels