Transport Bouyat has upgraded Easy WMS at its warehouses in Étagnac (France)
23/03/2021
3PL provider Transport Bouyat has modernised the management of its installations in France by upgrading its Easy WMS warehouse management system by Mecalux. The logistics provider, which has been using this WMS since 2013, has decided to take its management to the next level, adapting to new market demands.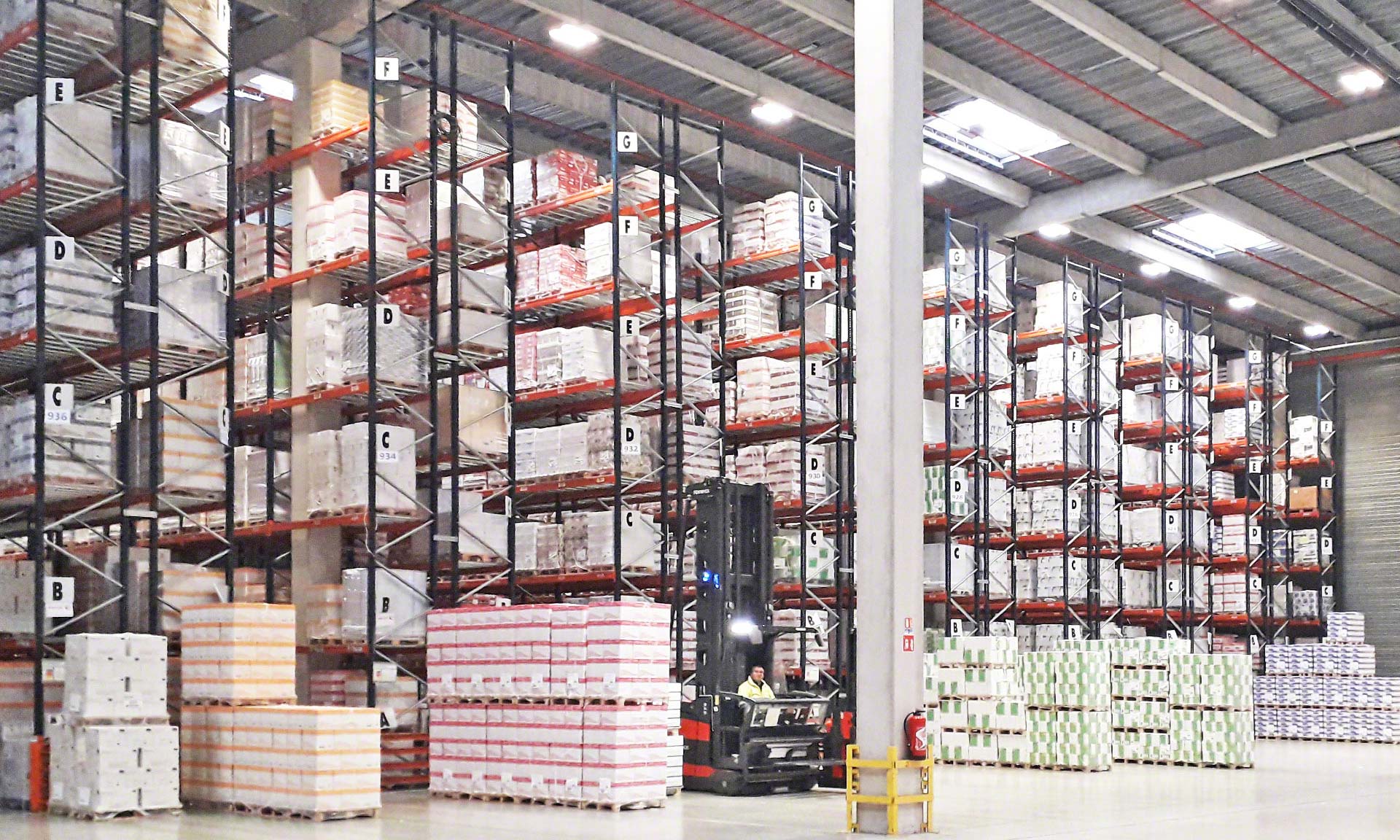 At its three facilities in Étagnac (France), Transports Bouyat handles thousands of SKUs belonging to many customers.
To control this stock more efficiently, Mecalux has integrated the latest version of Easy WMS with the electronic data interchange (EDI) interface that Transports Bouyat uses to communicate with its customers. Moreover, the WMS manages order preparation dispatch.
With this new version of Easy WMS, the company is equipped with faster and more intuitive software. Furthermore, by working with state-of-the-art Android RFID readers, all the features and functionalities of the WMS can leveraged, with stock status and goods movements monitored in real time.
By creating reports on operations, SKUs and warehouse productivity, the WMS has eased Transports Bouyat's administrative burden. This has enabled the company to concentrate on serving its customers, with whom it maintains close, cooperative relationships built on trust.
With this Easy WMS upgrade, we set out to significantly boost our operators' productivity. This software allows us to better distribute tasks. And, thanks to the Android technology, communication between the WMS and the RFID scanners is much smoother. The web interface is also much more intuitive and doesn't require a Windows licence, which we see as very positive. Our productivity has improved considerably due to three main reasons:

1. We work with much more powerful Zebra RFID readers. The 5 GHz WiFi has provided us with high-speed browsing and scanning. Plus, these devices can be directly connected to Easy WMS without the need to instal a Windows licence, which pleases us enormously.
2. Having Easy WMS on our PCs is much speedier. As the Easy WMS database is stored on our own servers, the connection is much faster. On the PCs, we can easily specify the information we want to consult regarding the status of the warehouse.
3. Through the EDI interface connection, Easy WMS can cope with changes in order prep automatically and securely. Our customers can make changes to the orders placed right up to the time we load them onto the lorry.

Besides these three improvement areas, we've noticed workers have greater autonomy. Operators have much more information on the RFID screens, which translates into more agility when carrying out tasks. Now, they're much more flexible when responding to customer requests. Lastly, I'd highlight that the reports generated automatically by Easy WMS have saved us hours of work per month.
Value-added storage, transport and logistics
Based in the city of Limoges, Transports Bouyat is a family business with more than 125 years of experience providing logistics, transport and industrial vehicle rental services. The company has expanded over the years and currently boasts approximately 30,000 m2 of storage area and a team of 60 employees dedicated to offering its customers the best service.