Easy Logistique: nearly 100,000 pallets with household furniture
15/07/2020
Easy Logistique, a logistics operator belonging to household goods importer JJA, has built an enormous logistics centre in Flixecourt (northern France). Measuring over 9,000 m², it will be fitted out with pallet racking by Mecalux.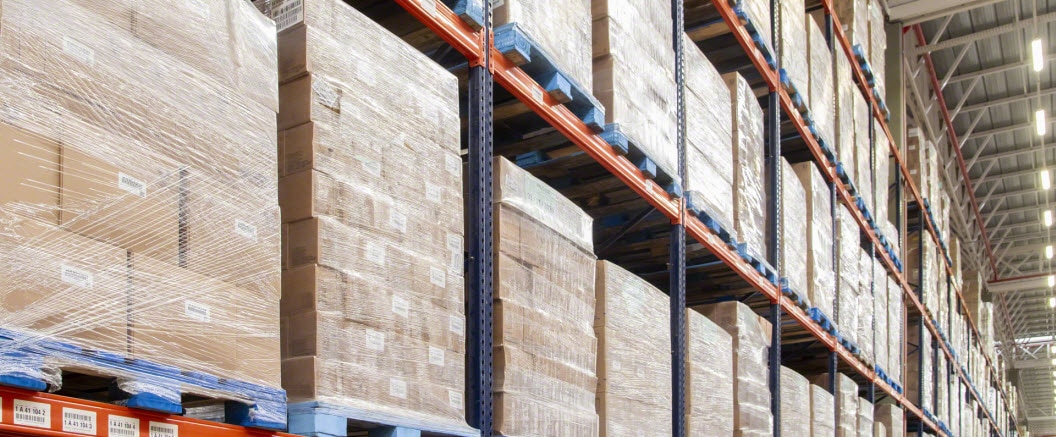 This logistics platform, divided into eight 12,000 m² sections, will be equipped with 11.5-metre-high pallet racking that can hold loads of up to 2,800 kg per level of storage. In total, 98,086 pallets carrying extremely voluminous and varied goods can be accommodated. Easy Logistique has chosen a storage system that adapts to products of different dimensions, sizes and demand levels. At the same time, it will benefit from direct access to all the SKUs, notably speeding up order prep.
The centre will also have a large goods receipt and dispatch area made up of 96 loading docks.
Edouard Brisset - CEO of Easy Logistique
"Eager to hire the best supplier to help us equip our new logistics platform, we found a good partner in Mecalux, a company that shares our values of work ethics and innovation, as well as family spirit. As a result of all of this, we are satisfied with the solution Mecalux has proposed and confident about the future that awaits working together on this new project."
About Easy Logistique
Founded in 2001, Easy Logistique is the division of JJA dedicated to logistics, storage, and order prep and delivery — in optimal condition as regards time and quality — throughout France and 90 other countries. JJA is a well-known distributor of household furniture and decor items from renowned brands such as Atmosphera, Hespéride, Secret de Gourmet, 5Five and Fééric. In addition, JJA is a pioneer in terms of its trade relations with China and works with partners worldwide.