OMExpo 2018: Mecalux presents its e-commerce software solutions in Madrid
13/08/2018
In April, Madrid hosted the OMExpo and Shop digital congresses, two large-scale events on digital marketing, e-commerce and the latest in global retail technologies. During the sessions, Albert Vidal, Software Sales Manager at Mecalux, presented the new Easy WMS solutions to many attendees; solutions designed to control all supply chain operations, especially for companies working in the e-commerce sector. The exposition featured examples of customer projects that Mecalux has implemented, such as for vente-privee, Privalia, Spartoo or Tradeinn.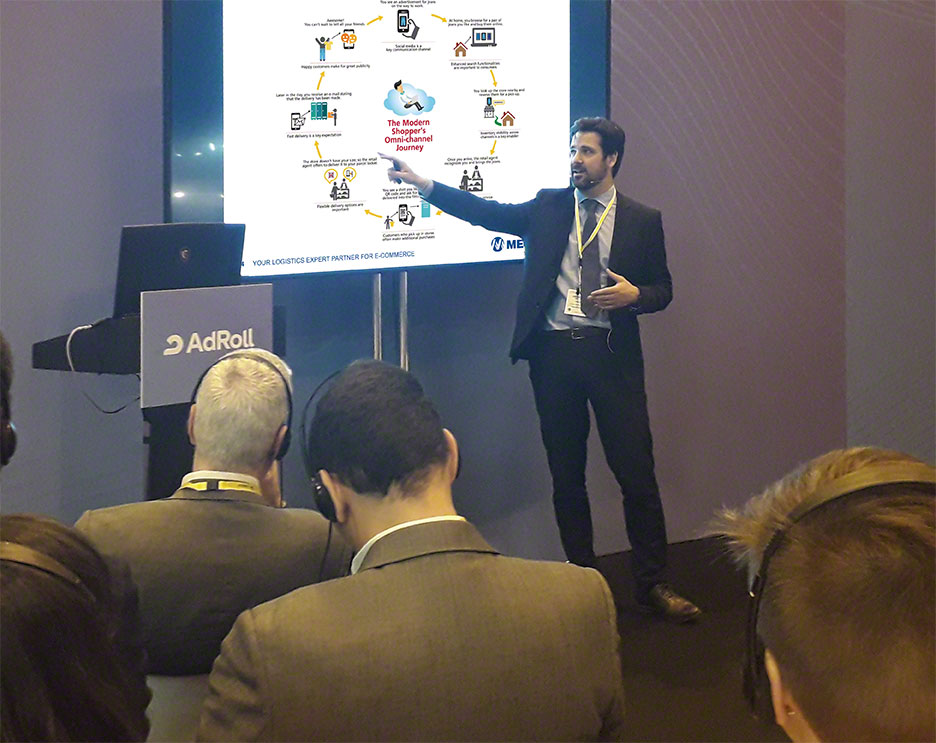 In recent years, e-tailing has experienced strong worldwide growth. So much so, that in 2017, global sales through e-commerce reached $2.3 trillion, an increase of over 24.8% from the previous year. Online purchases were made by 22% of the population and were led by countries such as China, the United Kingdom, South Korea, Germany, Japan and the United States.
Presenting «Digital transformation in logistics and supply chain for e-commerce», Albert Vidal emphasised the importance of logistics, and in particular warehouse management, to ensure e-commerce companies can offer the best service to their customers, and at the same time deal with rapid business growth.
The talk started off with omnichannel issues and how this has had an impact on retail supply chains. New technologies have created an ultramodern consumer profile that shops using various electronic devices (mobile phones, tablets and PC). Worldwide sales of devices, including PCs, tablets and mobile phones, amounted to 2,280 million units sold in the last year. Smartphones are preferred by users who buy online. Furthermore, more than half (58.9%) of digital sales in 2017 were made via mobile devices (figures published by Gartner).
Logistically speaking, this shift means the consumer not only purchases their products in a traditional shop, but also receives items through home delivery or from 'click and collect' pickup locations.
Operations at warehouses and distribution centres have been affected by this transformation. Before, orders comprised entire pallets that were shipped to standard shopfronts. Now, companies also manage small-sized orders containing few items, which are sent directly to the customer. If added to the large numbers of orders that must be prepared daily (i.e. perhaps in the thousands) or the speeds needed to meet the buyer's expected delivery times, the result is a highly complex warehouse to manage.
Easy WMS by Mecalux: e-commerce software solutions
Mecalux has developed a catalogue of software solutions designed to optimally manage the different in-warehouse operations (storing raw materials and finished products, order picking or goods distribution). These solutions also analyse main indicators or KPIs along the supply chain, thus helping customers make decisions that are right for their business.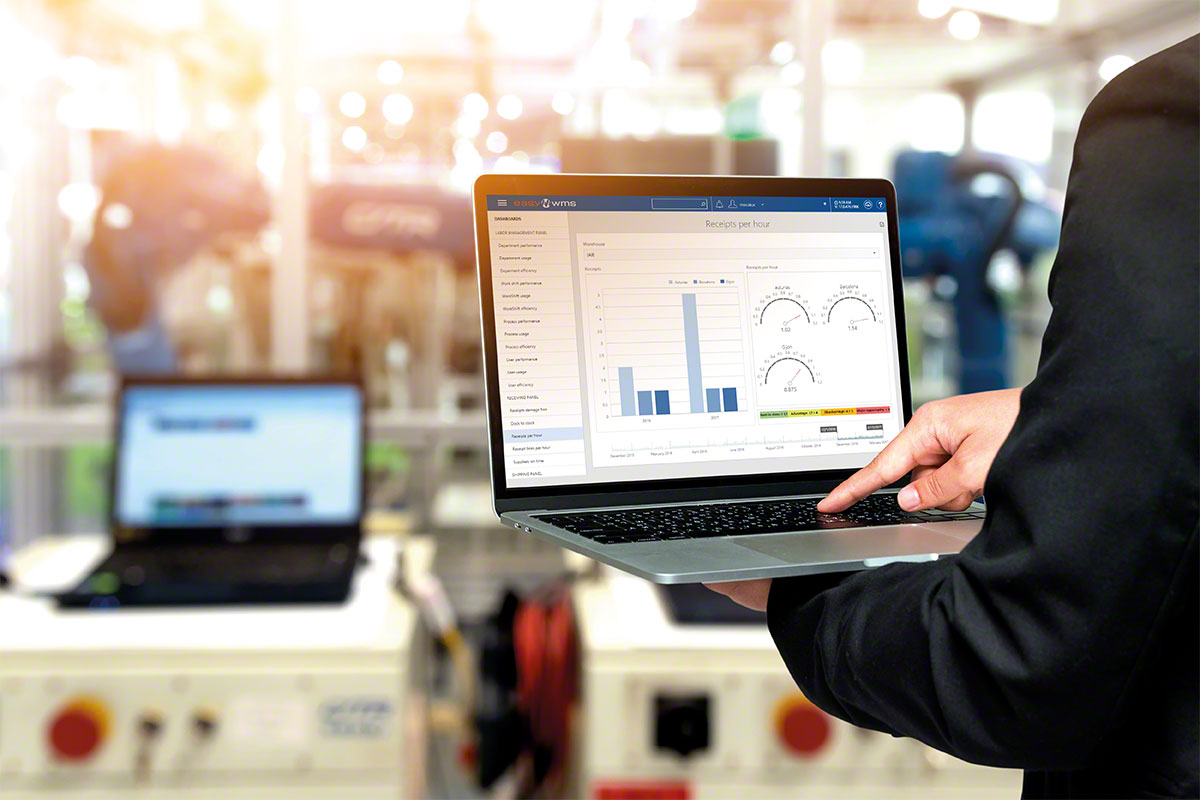 As a result of the intense research carried out by Mecalux, Easy WMS incorporates new functionalities, making the software stand out for its versatility and efficiency when it comes to solving complex e-commerce logistics..
For example, Easy WMS provides new functionalities such as guiding warehouse operators in single-SKU receipts for managing cross-docking operations or preparing multi-SKU just-in-time orders. Easy WMS also assists operators with order prep at workstations through radiofrequency or put-to-light (PTL) devices.
More specifically in shipments, Easy WMS directs packaging, verifies orders and labelling, and communicates directly with the carrier agencies, in charge of the 'last mile' deliveries to the end customer.
OMExpo: e-commerce and digital marketing
In its fourteenth year running, OMExpo is one of the most recognised e-commerce and digital marketing events in Spain and Southern Europe. This year, more than 300 companies have participated in discussions on the latest technological developments applied to the retail sector, and more than 7,500 visitors from 35 countries attended (a 20% increase in visitors compared to 2017). The big news this year is that OMExpo was held in conjunction with Shop, Spain's first exposition specialising in the latest global retail technologies and innovations. Over two days, more than 50 companies in the sector showcased their products and services to more than 2,500 visitors.