14 Sep 2023
Mecalux will install an automated storage and retrieval system (AS/RS), Easy WMS software and two pallet storage systems in the distribution centre (DC) of Poland's leading logistics provider for deep-frozen products.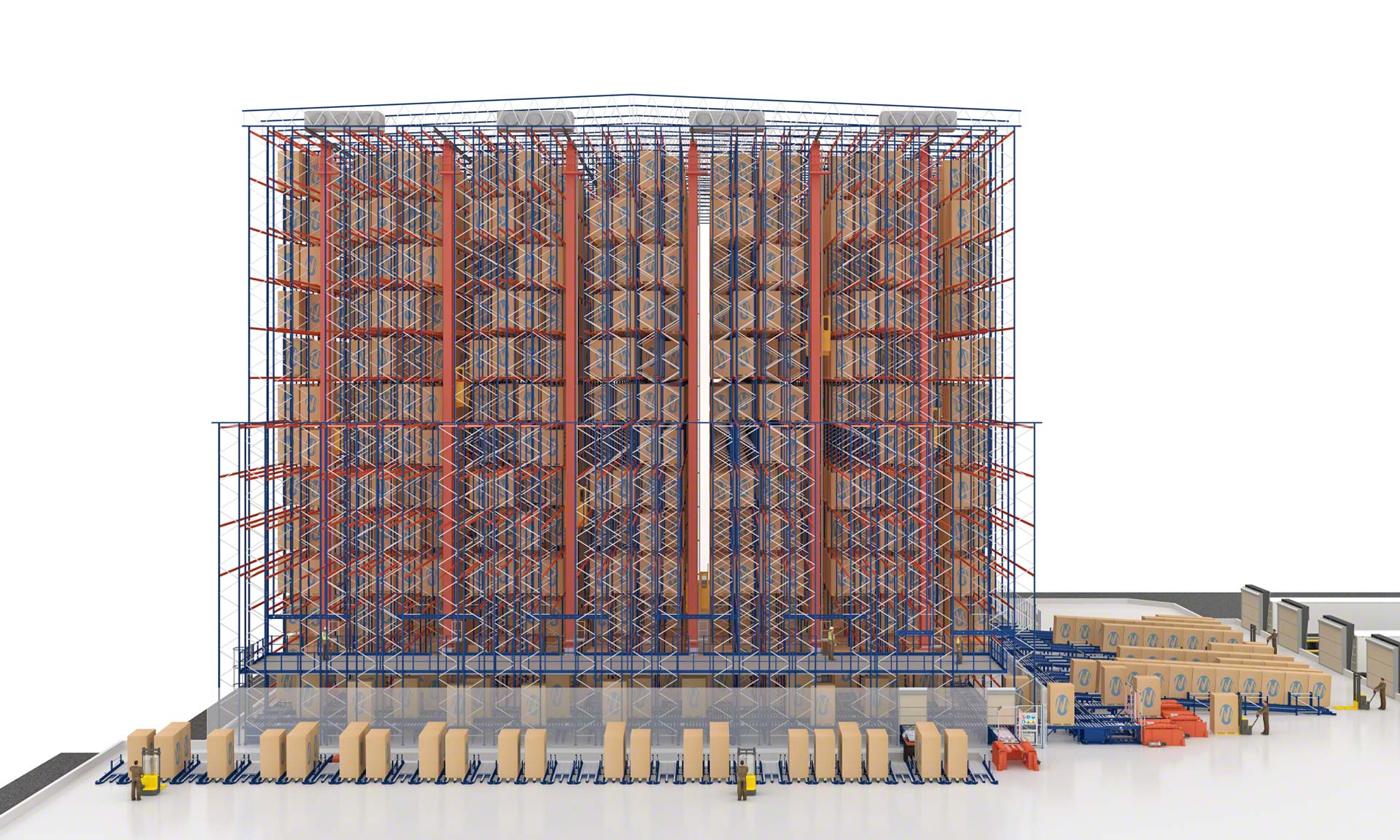 "We decided to incorporate state-of-the-art automation technologies into our logistics processes to reaffirm our strong commitment to innovation. Our aim is to maintain our position as Poland's top logistics provider in the comprehensive management of deep-frozen products," says Marcin Cichoński, Facility Manager at Frigo Logistics.
Frigo Logistics specialises in the distribution, transport and storage of deep-frozen goods as well as dry, fresh and liquid foods. In Nowy Dwór Mazowiecki (Poland), the third-party logistics (3PL) provider will outfit its newly built DC with an integrated solution from Mecalux: automation, software and storage systems. "Thanks to this investment, we'll be able to react dynamically to fluctuations in orders, especially during the summer season, holiday periods and long weekends. Our mission is to deliver our customers the best possible service. And automating operations is certainly a great ally for this," says Cichoński.
Mecalux will build the 3PL a 36-metre-tall AS/RS with 6 aisles of double-deep racking and storage capacity for 15,000 pallets. In each aisle, a stacker crane will insert and remove goods from their locations automatically. The AS/RS will operate at a controlled temperature of -20 ºC and it will be equipped with an inerting system.
Conveyors and transfer cars will connect the AS/RS to a manual working area. There, Mecalux will install pallet racking and Movirack mobile racking with a total capacity of 6,000 pallets.
The Easy WMS warehouse management system will control and optimise all operations in the DC. The software will assign a location to each item taking into account its SKU and demand level. "Product traceability is an essential requirement for a business like ours, which handles temperature-controlled food and pharmaceuticals. Our priority is to maintain the cold chain fully at each stage so that the deep-frozen goods retain the highest quality," says Cichoński.
About Frigo Logistics
Frigo Logistics is a leading logistics provider for deep-frozen products in Poland. The 3PL is dedicated to the distribution, transport and storage of deep-frozen goods and dry, perishable and liquid foods. The company offers international ocean, air and rail freight services. Frigo Logistics currently provides exclusive services to seven retail chains operating in the Polish market. Additionally, it partners with a group of around 80 producers with a wide range of foodstuffs. The 3PL also delivers products requiring controlled temperatures to more than 4,500 sales outlets nationwide.
Frigo Logistics has 10 locations in Poland: Żnin, Błonie (near Warsaw), Radomsko, Czeladź, Żdżary (near Szczecin), Lublin, and — following the acquisition of the transport business ARMIR — Oborniki Wielkopolskie, Wrocław, Mysłowice and Nowy Dwór Mazowiecki. In total, the 3PL employs around 550 people and operates a fleet of about 60 company-owned vehicles and 330 vehicles in cooperation with subcontractors. Frigo Logistics was founded in 2001 and has been part of Nichirei Logistics Group Inc. since 2004. Nichirei Group ranks first in the Japanese market and fifth in the world among organisations specialising in transport services for the food industry.