Karton.eu: Movirack mobile pallet racks for online sales of packaging material
22/12/2020
Karton.eu, a company devoted to the online sale of packaging material, will expand its warehouse in Spremberg (Germany) with additional Movirack mobile pallet racking by Mecalux. The firm has chosen to use Mecalux's storage solutions in several of its projects in order to leverage its supply chain.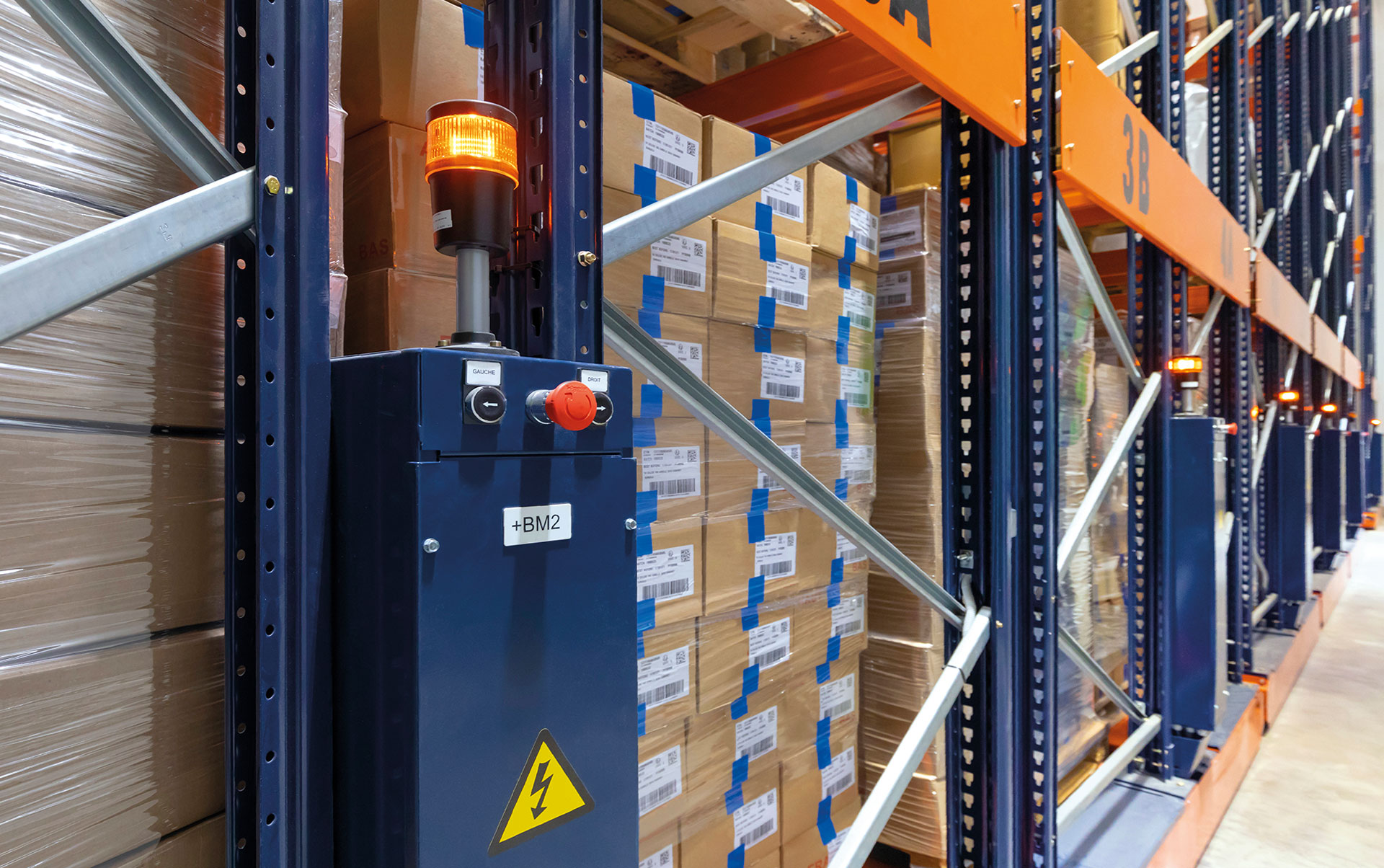 The expansion will consist of installing two units of eight double-access Movirack mobile pallet racks along with four static units, all measuring 7 m high and 27 m long. The storage levels will be adapted to the considerable height of the goods (2.2 m) with which Karton.eu works. In total, 2,586 pallets can be housed.
Mecalux has fostered Karton.eu's growth over the years with the implementation of various projects. Between 2014 and 2015, Mecalux equipped two areas in the firm's Spremberg warehouse with racks storing 1,800 pallets. One year later, and with the purpose of meeting the growth rate, the company installed a Movirack unit with capacity for 2,000 pallets. In 2019, a mezzanine floor was fitted to increase the useful storage area.
Already familiar with the features of Movirack mobile racking, the company will soon add two new units. Among its various advantages, this high-density system is characterised by reducing the number of aisles, maximising surface area and increasing storage space. And, it accomplishes all of this while providing direct access to pallets.
Mathias Jäckel - Executive Partner at Karton.eu
"By maximising our storage capacity with Movirack mobile pallet racking, we'll be able to expand our standard product range. At the same time, this storage system allows us to work efficiently: it provides direct access, as you can open the aisles individually via a remote control."
About Karton.eu
Karton.eu is a German business founded in 2007 and specialising in the online sale of packaging material both in Germany and abroad. In addition to cardboard boxes and foldable containers, the company's product catalogue includes protective filler, poster board and adhesive tape. All Karton.eu products are adjusted or personalised to the customer's liking.