Laiterie Saint-Père to expand its automated installation in Saint-Père-en-Retz, France
10/03/2021
Dairy company Laiterie Saint-Père of the Intermarché group will expand its automated warehouse in the French commune of Saint-Père-en-Retz. To do this, it will instal a conveyor circuit to connect the storage and dispatch areas. The objective of this project is to automatically integrate all zones in the installation.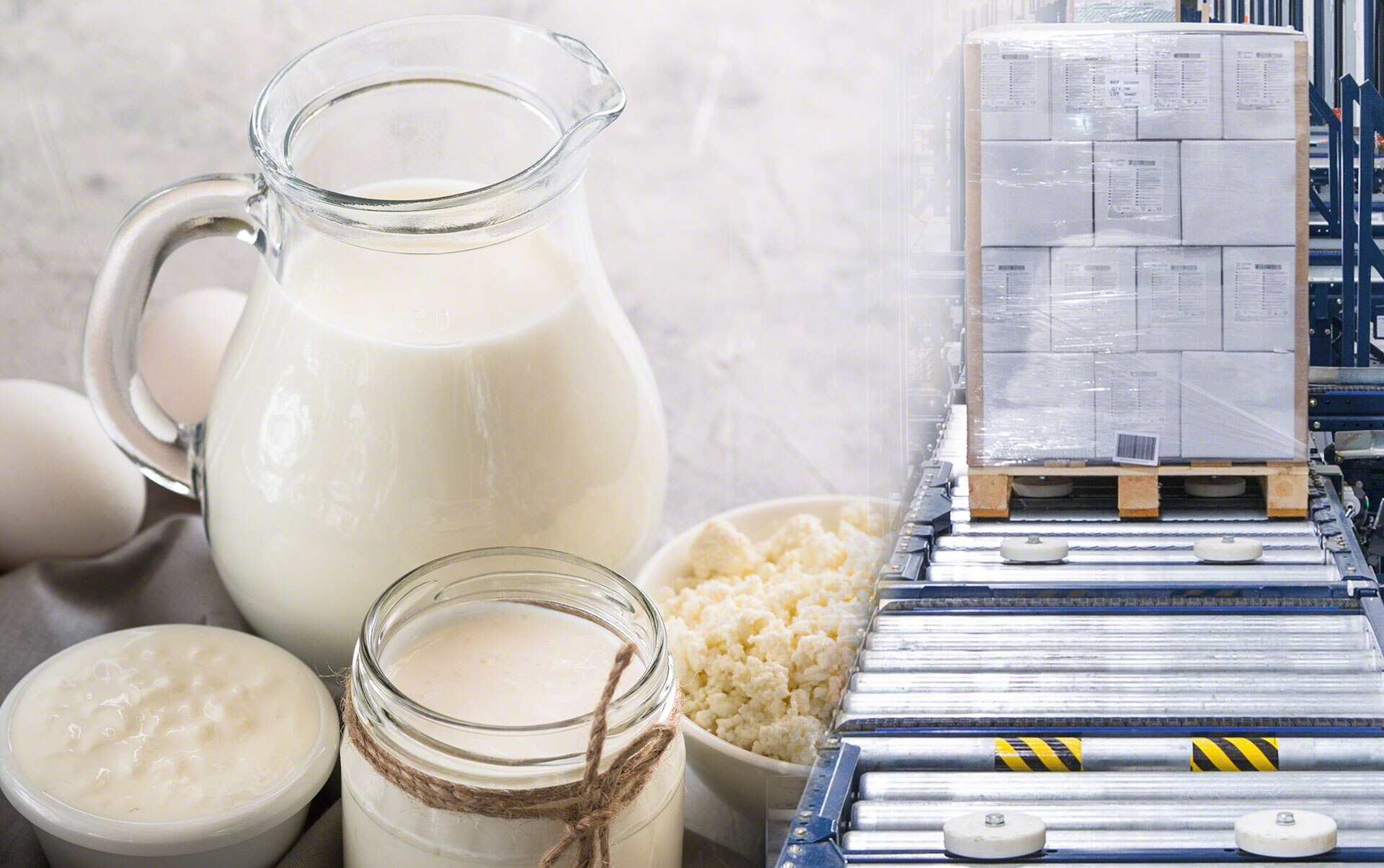 Laiterie Saint-Père's plant stands out for its interconnectedness and automation. The warehouse is linked to production via a conveyor circuit that greatly streamlines goods transport. This solution ensures continuous, controlled and safe product flows.
Mecalux built this automated installation for Laiterie Saint-Père in 2009. With two aisles fitted with double-deep racking on each side, it stands 17 m tall and provides storage capacity for around 2,500 pallets. Since its start-up, the business has benefited from the main advantages offered by automation: space optimisation at a refrigerated temperature, greater speed in carrying out logistics operations, and full traceability of goods.
As a result of our increased production, we had to free up space in our existing cooled storage area. Thus, we decided to invest in an automated storage system attached to our interim warehouse. Thanks to this solution, we'll gain in speed and load-handling capacity when it comes to our internal flows.
A growing family business
Founded in 1905 in Saint-Père-en-Retz (western France), with its staff of over 300 employees, Laiterie Saint-Père produces milk, butter and a wide range of desserts (yoghurt, mousse, custard, etc.). All its products are marketed in Intermarché shops as well as in numerous restaurants throughout France.