MDS: automation for textbook logistics
04/03/2021
French book distributor MDS will equip its logistics centre in Dourdan (near Paris) with an automated warehouse from Mecalux with capacity for 16,902 boxes. The implementation of technology and automation will serve to transform its supply chain in order to cope comfortably with the rise in SKUs and orders seen over the past few months.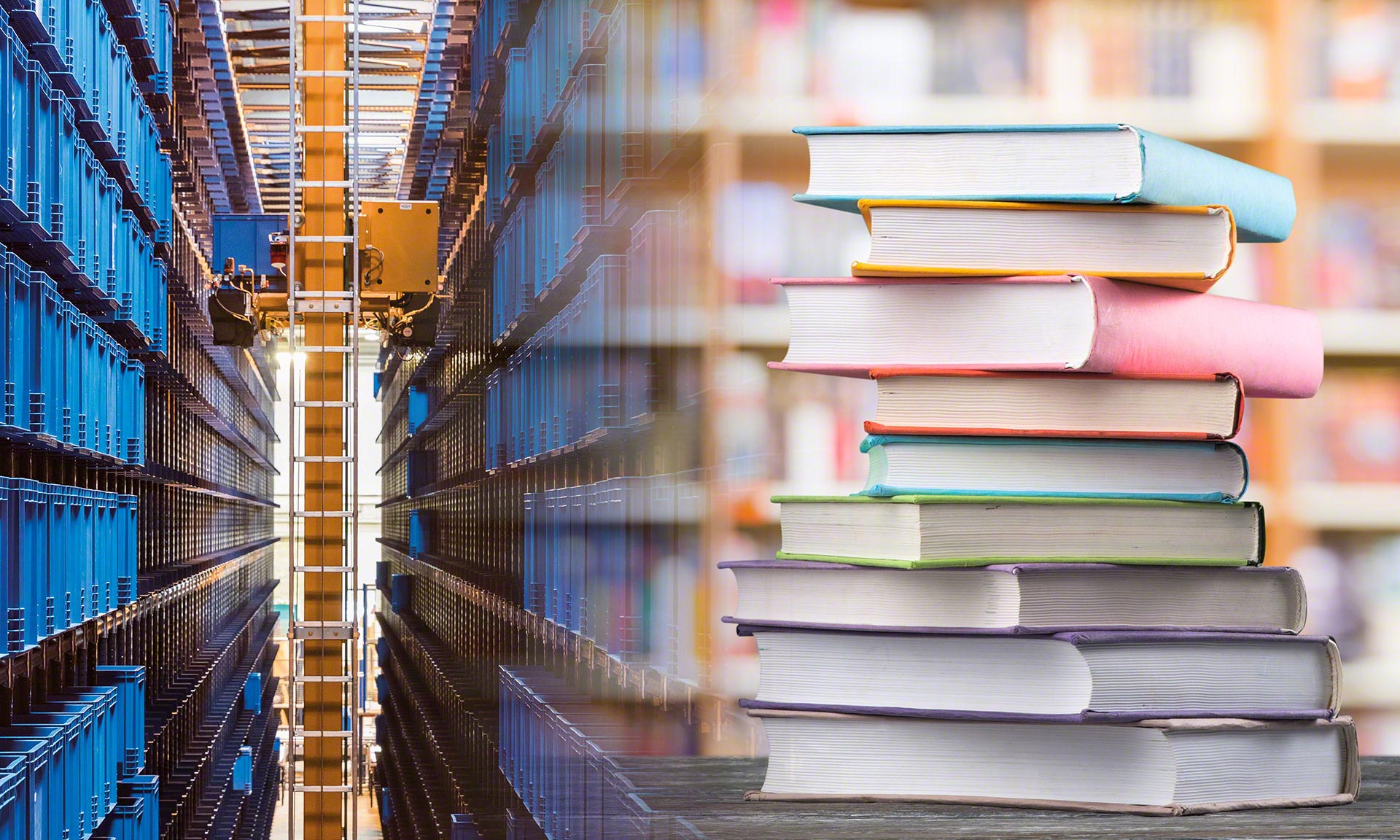 The warehouse will be formed by a single 89-metre-long aisle with 12-metre-tall racking on both sides. This solution will leverage all the available surface area and height to accommodate the largest possible number of books. Mecalux will deploy a miniload stacker crane capable of handling four boxes simultaneously. It will be tasked with inserting and removing the goods from their locations automatically. Two pick stations will be set up in front of the racks. There, orders will be prepared according to the product-to-person principle.
Automation will ensure continuous goods flows and total availability 24 hours a day. MDS has chosen this solution with the aim of increasing the throughput of its internal flows and enabling operators to prepare orders more ergonomically, thereby boosting their productivity.
To bolster our growth, we've decided to work with Mecalux to automate part of our storage operations and replenishment of the pick stations. The automated warehouse for boxes proposed by Mecalux will allow us not only to store the products densely, but also to streamline management of our goods flows and, thus, ramp up productivity.
About MDS
Founded in 1988 and headquartered in Dourdan, France, MDS is a book distribution company. Its extensive catalogue includes very diverse publishing houses with literature of all genres: comic, manga, young adult, travel and self-help, among others.