Mecalux's position has been further consolidated internationally after sucessfully taking part in LogiMAT 2015, Europe's largest annual intralogistics trade fair
23/02/2015
During the most recent LogiMAT exhibition, held in Stuttgart, Germany, from the 10th to the 12th of February, at their stand of 200 m2, Mecalux presented the latest innovations in storage solutions for pallets and boxes. Most prominent among the products on display were Movirack, the mobile pallet racking, and Pallet Shuttle, the high-density compact system.
Also on show, and the subject of great praise from the numerous professionals who visited the stand, was Mecalux's latest contribution to the field of safety devices: The incorporation into their pallet racking of an exclusive endplate with a built-in mechanism to lock the beam and upright together, an addition which significantly increases safety in the warehouse. Having successfully installed this new safety locking mechanism in proyects completed in the United States, Mecalux is committed to bringing this device onto the European market in 2015, where it is expected to receive an excellent response.
According to those running the fair, this year has broken records for participation and attendance, with 1,162 exhibitors and more than 35,000 visiting professionals, a sign of the excellent times currently faced in the intralogistics sector.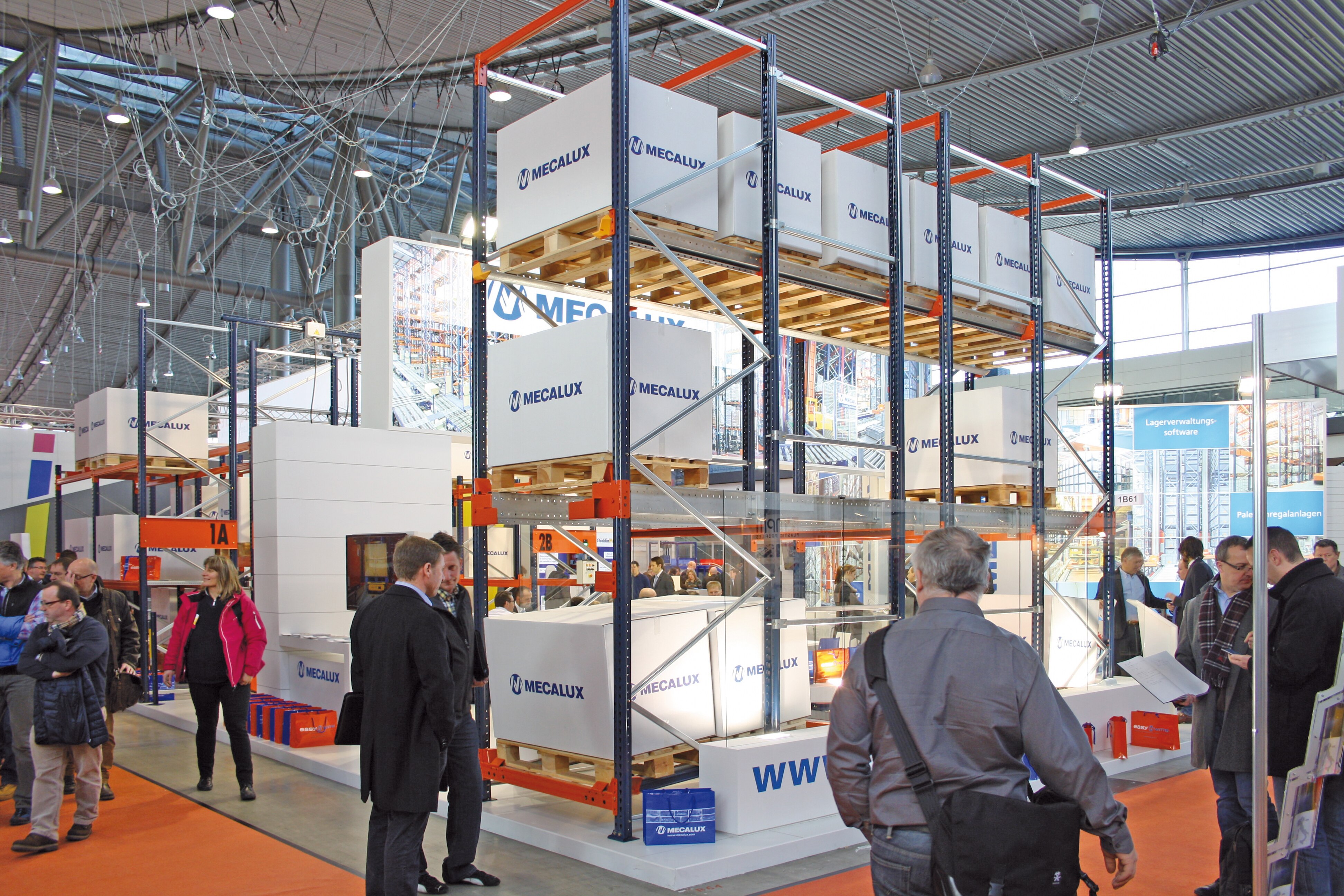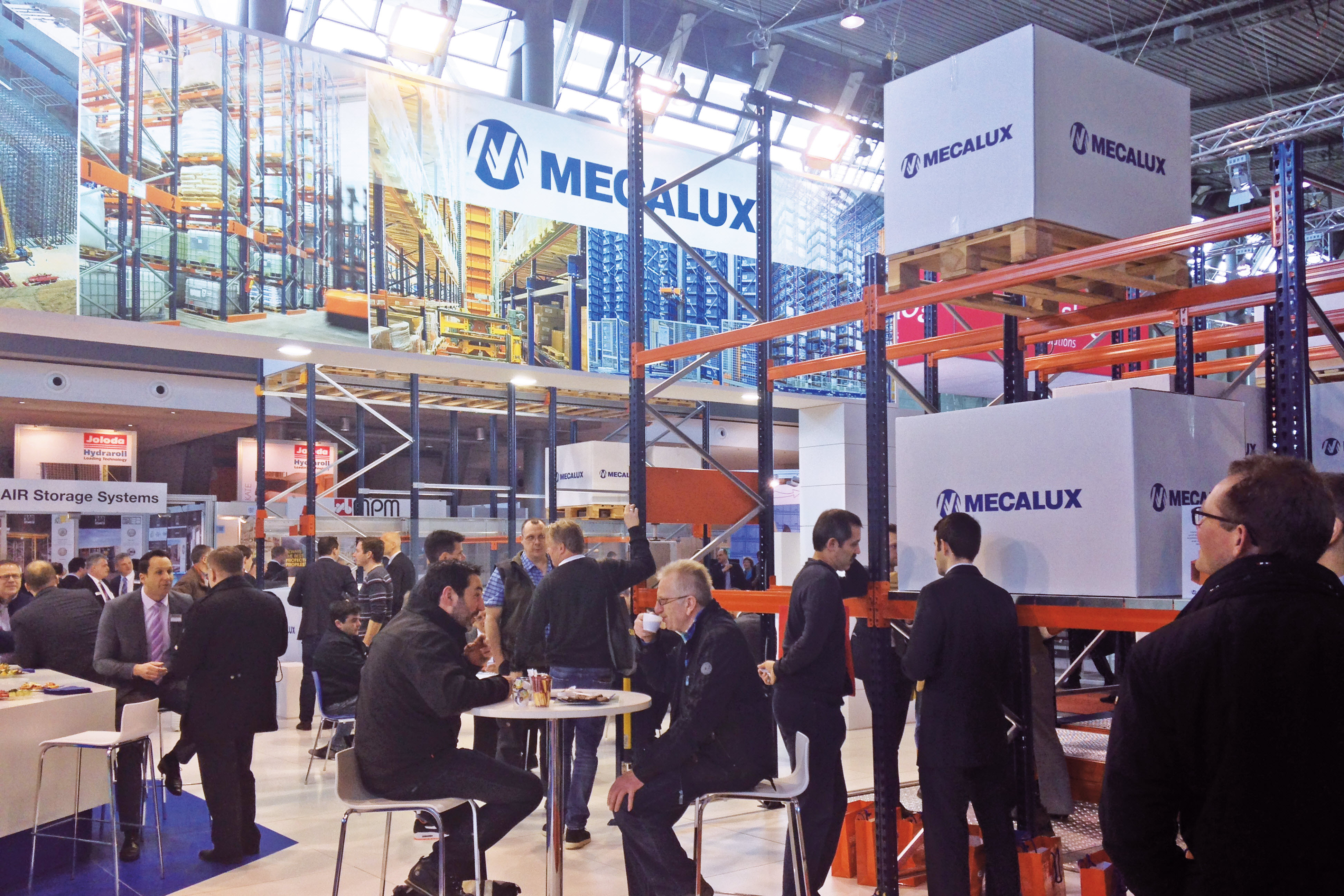 Mecalux: Continuous Innovation and International Presence
Mecalux's business consists of designing, manufacturing, marketing and providing services related to metal racking, automated warehouses, warehouse management software and intralogistics solutions in general.
With 4 technological centres, 11 production plants across Europe and North and South America, and sales in more than 70 countries, the company's growth is based on its clear commitment to continuous innovation and internationalisation.
Mecalux dedicates significant resources to its engineering and R&D&I departments, keeping them at the forefront of technology in the development of new products and advanced warehouse solutions, where safety is the number one priority.