Moderna: innovation and technology to boost growth
15/01/2021
Moderna, a manufacturer of plastic pet products, aims to position itself as a leader in Belgium in this segment and double its sales in the next five years. To do so, it will build a new production centre in Izegem, Belgium, and a 40-metre-tall automated clad-rack warehouse with a storage capacity of 12,560 pallets.
Moderna's new facility will include the company's headquarters and a new, fully automated production plant. All flows will be interconnected to ensure much more efficient service and safe, controlled goods movements.
The warehouse, formed by five aisles with double-deep racking on both sides, will fulfil two functions. On the one hand, it will automatically supply the production lines with the parts and semi-finished goods used in manufacturing via a conveyor circuit. On the other hand, it will receive the finished merchandise from the production centre to store it prior to its distribution to customers.
To effectively control these goods and operations, Moderna will implement Mecalux's Easy WMS warehouse management system. Integrated with Moderna's SAP ERP, this system will assign a location to each product based on its characteristics and demand level. Moderna will also instal the WMS for Manufacturing module, which will provide Easy WMS with the features required for joining the warehouses with the production lines and controlling product traceability. Lastly, the Supply Chain Analytics Software module will help to monitor the processes carried out in this logistics installation in real time.
Bart BONTE - Owner and CEO of Moderna
"The construction of the new production centre is included in the Moderna Green Pact, our environmental sustainability project. It's our goal to triple our storage capacity and, at the same time, reduce our handling costs by half. We were looking for a partner that could provide us with a turnkey solution. Mecalux was able to offer us a complete solution that incorporates both hardware and software."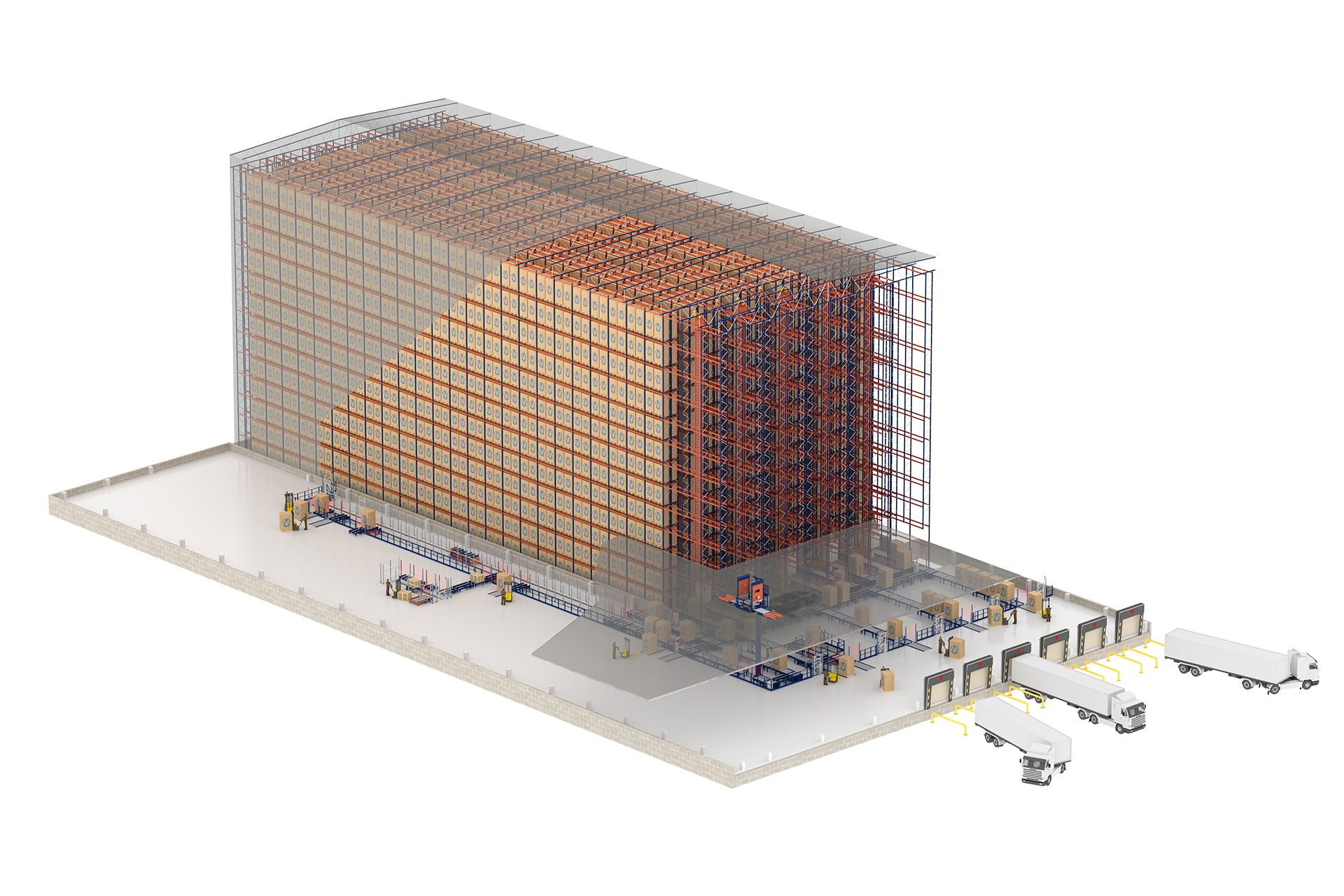 Functionality and design
Moderna is a manufacturer and distributor of products for pets, from food and water bowls to carriers and beds. This firm stands out for its relentless pursuit of innovation. For example, Moderna intends to employ new high-pressure injection moulding techniques to perfect its animal carrier crates, making them stronger, lighter and easier to use. All the innovations and the construction of this new head office are in line with the Moderna Green Pact initiative to promote sustainable development.