Porcelanosa Group: strategic expansion of Venis's warehouse with 95,000 pallets
09/06/2020
Porcelanosa Group, a world leader in the manufacture of ceramics, will add five aisles to the automated warehouse of its subsidiary Venis in eastern Spain. This expansion will enable the installation, managed by Easy WMS, to accommodate a total of 95,140 pallets.
The automated warehouse was built inside a 35-metre-tall building, and the storage zone is currently made up of 10 aisles. With the incorporation of five additional aisles, the installation will occupy an area of just over 12,000 m². Each aisle will be equipped with single-depth racks and a twin-mast stacker crane capable of operating at a speed of 180 metres per minute.
The main activity carried out at this centre is picking. Therefore, an extensive working area formed by eight pick stations has been set up on the ground floor of the warehouse, just in front of the aisles. Following instructions from Easy WMS, up to 32 orders are prepared simultaneously, satisfying the company's workflow requirements. Additionally, the site is automatically connected to the production plant via a 300-metre-long and 3-metre-deep underground tunnel with conveyors, as well as lifts at each end.
Mecalux has contributed towards Porcelanosa Group's growth over the years, integrating cutting edge technologies in many of its installations and logistics centres around the globe.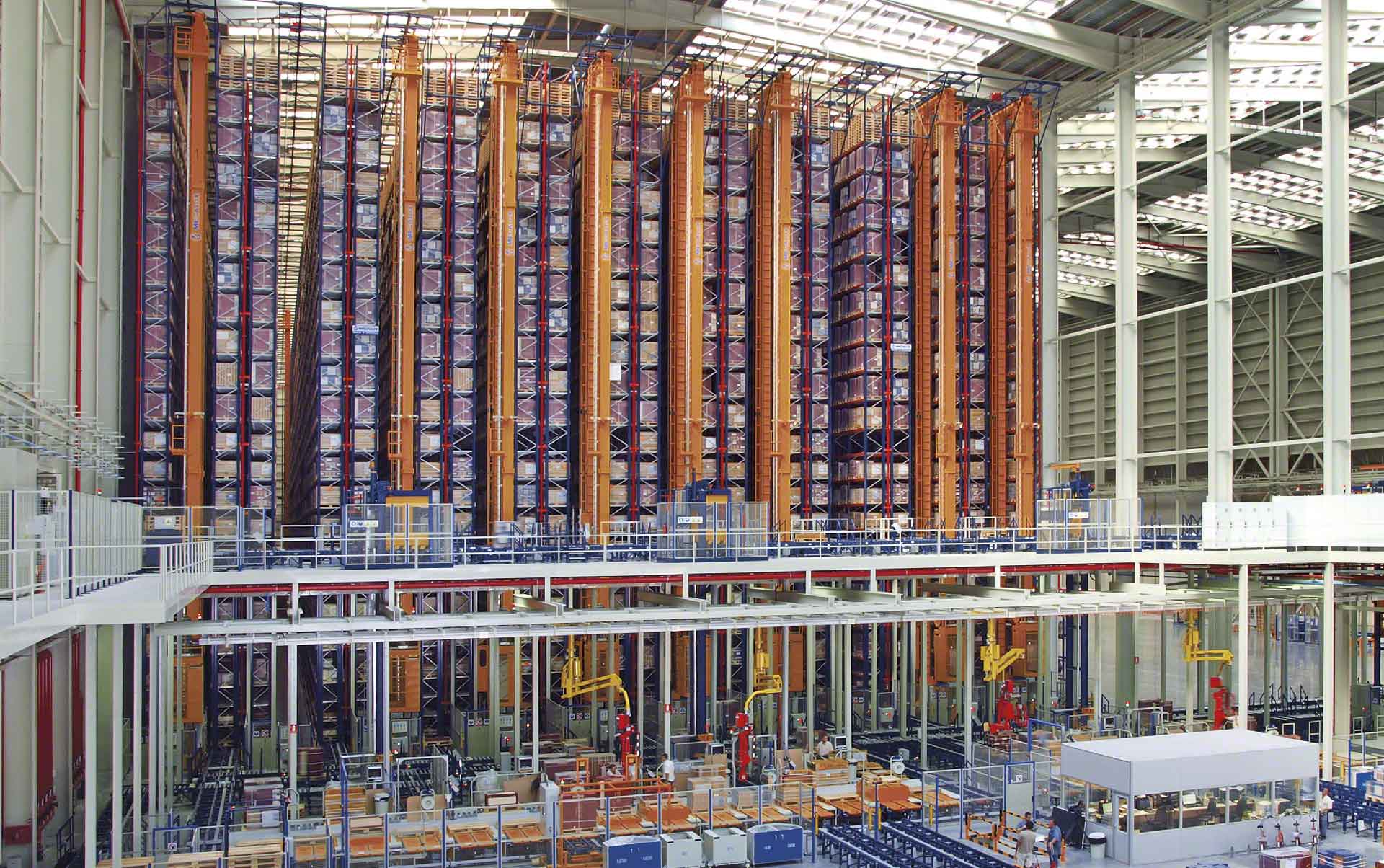 Ever-expanding
Porcelanosa Group is one of Spain's strongest and most globally renowned business groups. It was founded in 1973 near Valencia, Spain, with its sights clearly set on the international market. The group comprises eight firms (Porcelanosa, Venis, Gamadecor, Krion, L'Antic Colonial, Butech, Noken and Urbatek) with a presence in nearly 150 countries.