Saint Jean: automation for noodling efficiently
19/04/2021
Saint Jean, a French pasta producer with over 85 years of experience, will automate its logistics centre in Romans-sur-Isère (France). Trilateral stacker cranes, lifts and conveyors — all managed by Mecalux's Easy WMS warehouse management system — will speed up all operations to absorb the increase in production and to streamline picking. In total, the facility will store 4,250 pallets.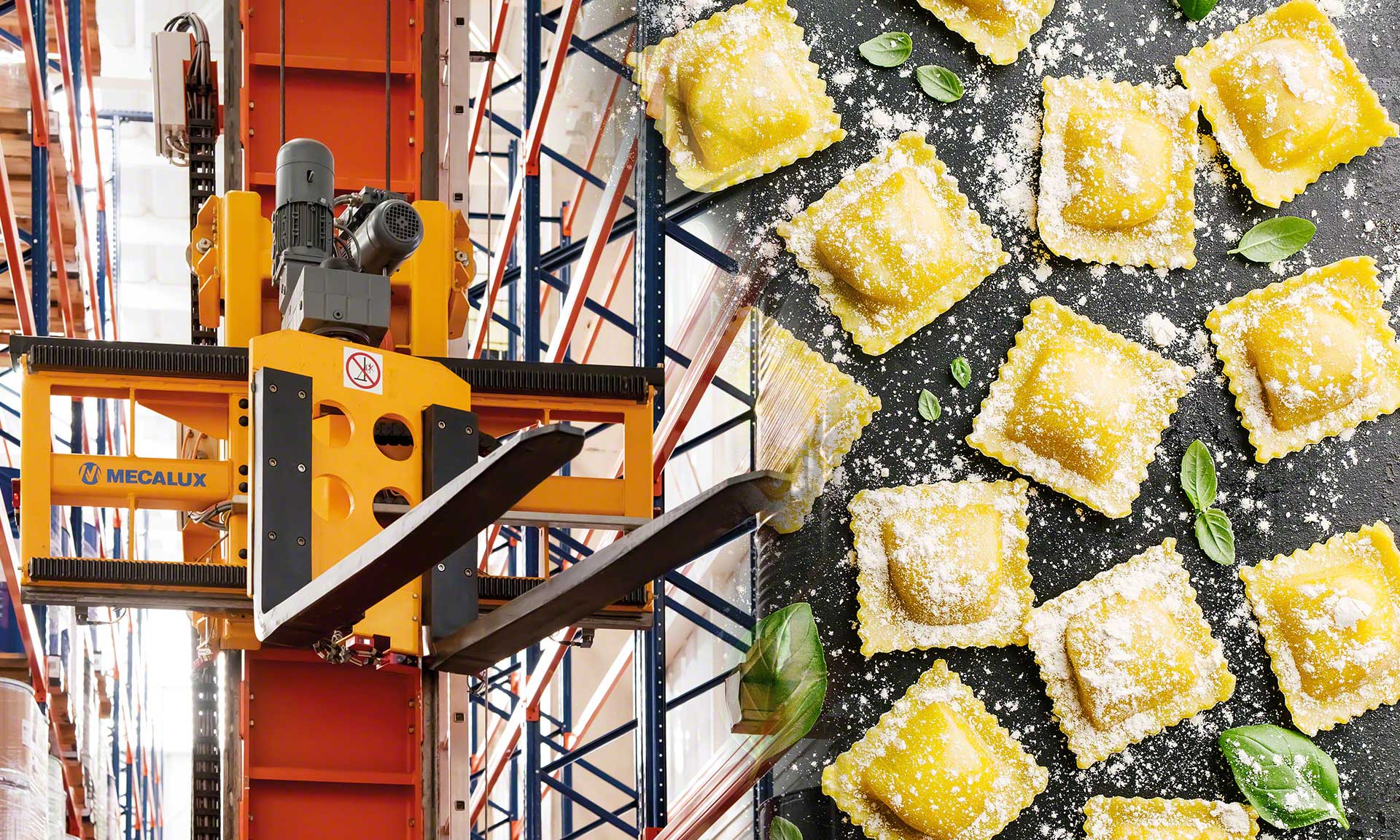 Over the next few months, Saint Jean will expand its logistics centre, automating it by replacing its current pallet racks with six trilateral stacker cranes (one in each aisle). Thanks to their rotating head, these stacker cranes pick and insert pallets from/in the racks in three positions: the front and the two sides. Moreover, they are easily installed in warehouses with existing racks, without the need to modify the building structure. The warehouse is connected to the production and dispatch area by means of conveyors and lifts; the latter are tasked with linking the logistics centre's two levels.
Beyond all these automated elements, Mecalux will assemble racks with a capacity of 717 pallets and live picking shelves on the lower levels. It will also set up Movirack mobile pallet racking to store 533 pallets at a frozen temperature (-22 °C).
The starting point for the new installation arose from the need to separate the storage activity from the picking operations in order to prevent accidents. Mecalux's solution will enable us to combine the safety ensured by automation with maintenance and management on a more human scale. The trilateral stacker crane will help us to benefit from the features of traditional stacker cranes and, at the same time, guarantee us a good ROI for a warehouse of our size.
Pasta makers since 1935
Created in 1935, Saint Jean is a renowned French pasta producer. With over 400 employees, every year, it manufactures 17,000 tonnes of product at its five plants in France's Auvergne-Rhône-Alpes region. Its annual turnover grew by 10% in 2019, reaching EUR 81 million. Saint Jean's goal is to raise that figure to EUR 150 million by 2030.