Spartoo grows by leaps and bounds
17/11/2020
Spartoo, a European leader in online shoe sales, will expand its distribution centre in Saint Quentin Fallavier (near Lyon, France) equipped with racks with walkways. Its objective is to boost its storage capacity and prepare a greater number of orders. With this future expansion, Spartoo will increase its warehouse space to accommodate approximately 400,000 items.
The new, 10-metre tall racks will include raised walkways that make up three storage levels in addition to the ground floor. This solution leverages the building's height to maximise the available space and obtain higher capacity in the same area. The picking shelves, which provide direct access to all the SKUs, will streamline processes related to order prep.
This is the fourth time Spartoo has relied on Mecalux's storage systems to enhance its installations. Over the last five years, the two warehouses at Spartoo's distribution centre have been fitted out with two platforms with walkways, picking shelves and box conveyor systems.
Stéphane Bulliod - General Manager at Spartoo
"For several years, we've been developing a range of logistics and transport services on behalf of third parties. Currently, we're able to support a company in all its logistics and transport operations. We're also taking on a new customer a month at present. In addition, Spartoo is continuing to expand, with the acquisition of new brands: GBB, Little Mary, Easy Peasy, etc. The goal of the new platform with walkways designed by Mecalux is to increase our capacity to house around 400,000 items belonging to our customers and the new brands."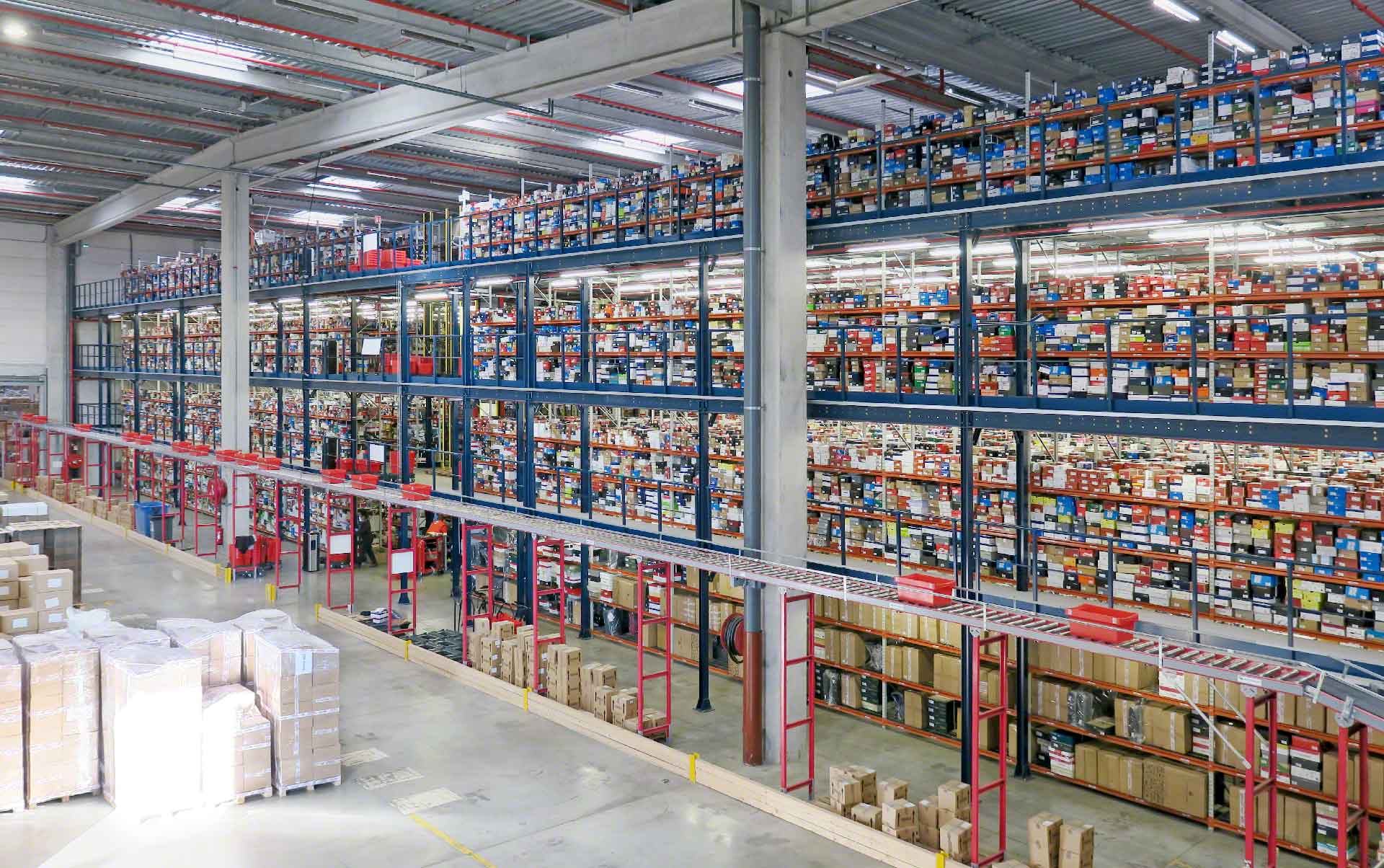 A European powerhouse in footwear e-sales
Founded in 2006, Spartoo is the frontrunner in e-commerce shoe sales. In addition to foot gear, the company has diversified its business in recent years, incorporating fashion accessories and clothing items to its product range. Spartoo operates in more than 20 countries, among them, France, Germany, the UK, Italy and Spain. Presently, it invoices EUR 140 million a year and sets itself apart by offering its customers a selection of over 1,500 brands, amounting to 100,000 different SKUs.