Digitalisation of an omnichannel warehouse for motorcycle gear
13/01/2021
Martimotos, a company specialising in accessories for motorcyclists, is expanding its business with the opening of an online shop and other physical shops in Andorra, Barcelona and Madrid. As a result, the number of orders in its omnichannel installation in Andorra has multiplied over the past few months. Against this backdrop, the firm has sought to partner with Mecalux to make its supply chain quicker and more secure with the help of warehouse management system Easy WMS and the Multi Carrier Shipping Software module.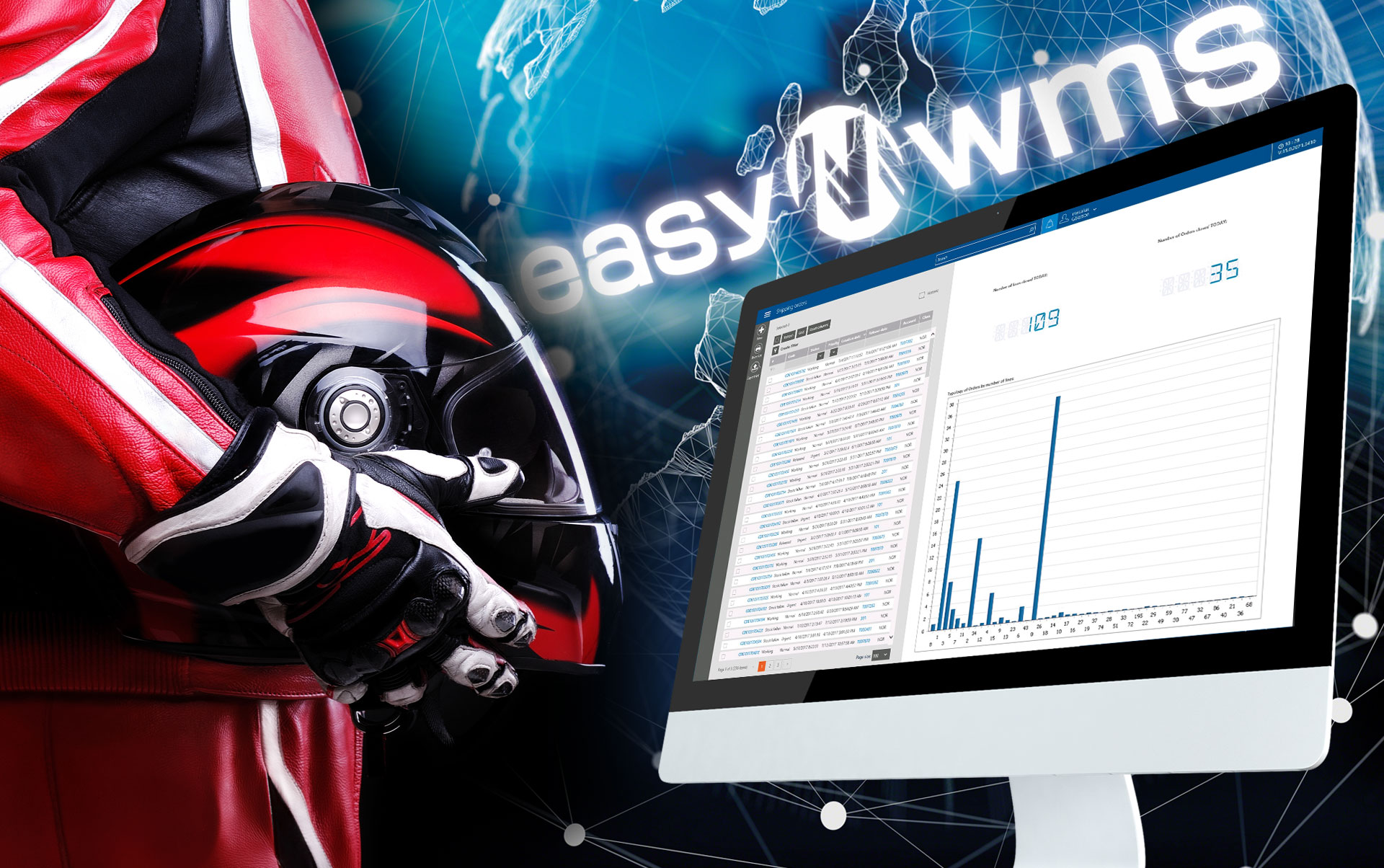 In its on-premise modality, Easy WMS will simplify and optimise operations in Martimotos's installation. Decisions, warehouse organisation and goods movements will have the single objective of speeding up order prep for both online customers and physical stores.
The Multi Carrier Shipping Software module — an extension of Easy WMS — will connect the WMS with the various transport agencies that distribute Martimotos's orders. Thanks to this solution, carriers will have all the information they need to make their deliveries in advance (number of packages, weight, volume, destination, etc.).
The need for speed since 1967
Martimotos is a business that markets the most popular motorcycle equipment and accessories brands. Hundreds of riders shop at its physical shops in Andorra, Barcelona and Madrid, in addition to connecting to the Martimotos website to purchase high-quality gear for comfortable, safe travel.