Cantilever Racking
Cantilever racking is designed to store long items such as metal beams, pipes, moulding, wooden boards, sheets of metal or plastic, etc.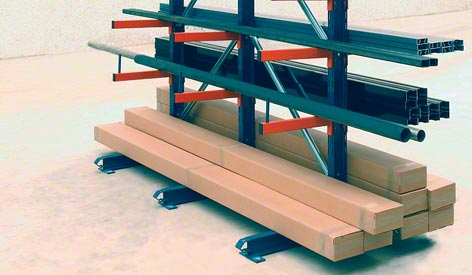 Light Duty Cantilever Shelving
Single or double-sided cantilever storage solution for long but lightweight items. Easy to assemble, simple, stable and safe.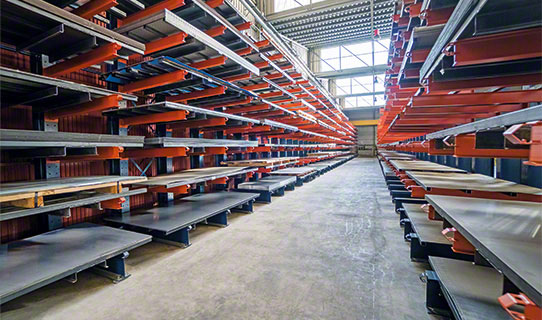 Heavy Duty Cantilever Racking
High-strength storage system for long and heavy loads. Easy to assemble, simple and reliable.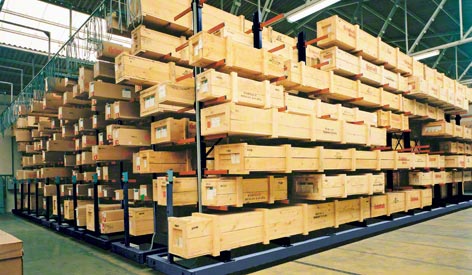 Mobile Cantilever Racking
Make the most of available space by placing cantilever racking on mobile bases.
Case Studies
Sofinther
Solutions for the industrial parts warehouse of Sofinther
Sofinther, a French company specialised in parts for cooling and heating system, has opened a new warehouse in Saint Hilaire de Loulay and Mecalux has fitted it out with pallet racks, cantilever racks, shelving for picking and box conveyors. All these systems are used to prepare 300 orders a day. Read more
See more case studies
Missconfigured or missplaced portlet, no content found
Dynamic Content: false
Master Name: Banner-Software-Solutions
Template Key:
Missconfigured or missplaced portlet, no content found
Dynamic Content: false
Master Name: Showroom-banner
Template Key: