Maximise your warehouse throughput
Labor Management System objectively measures your warehouse productivity and detects improvement opportunities for your company.
The software records the optimal time to carry out each task and compares it with actual performance. The information collected by the software lets you objectively measure throughput to optimise processes in your facility.
BENEFITS OF LABOR MANAGEMENT SYSTEM (LMS)
Maximised warehouse productivity.
Detection of improvement opportunities in workflows.
Workforce planning.
Increased operator throughput.
Optimal execution of tasks.
Comprehensive performance control.
Labor Management System predetermines the necessary resources for maximum warehouse efficiency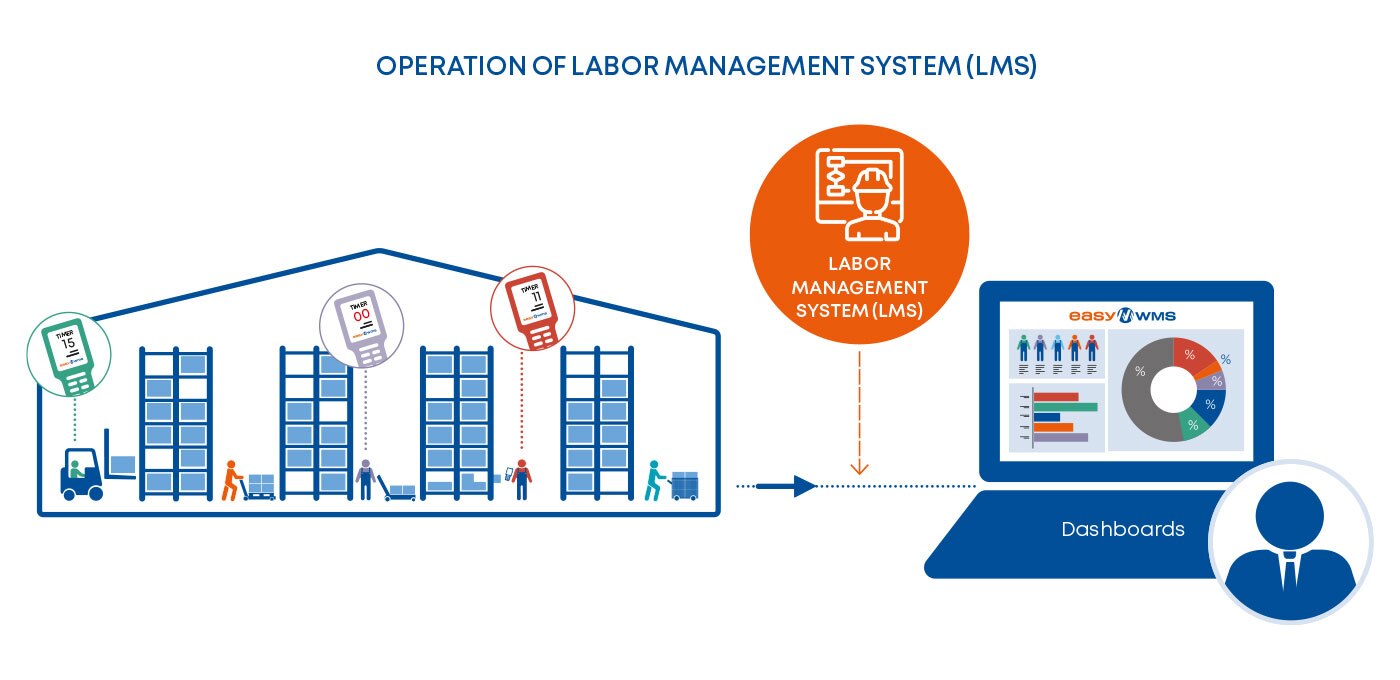 Functions of Labor Management System (LMS)
The software analyses the efficiency of operators, shifts or departments in real time to identify opportunities for improvement in the warehouse.
Equipped with objective data, your company can optimise resources used to perform tasks and improve decision-making to plan for future needs.

Multi-dashboard application
Labor Management System features a dashboard with the main KPIs according to:
Department
Work shift
User
Time
Process