Automated warehouse at Natura Bissé's logistics facilities in Barcelona
20/09/2019
The cosmetics company Natura Bissé has decided to renovate its premises in Barcelona (Spain) and enjoy the advantages of automating its logistics processes, namely: higher performance, 24-hour uninterrupted service and perfect control over merchandise. In the coming months, Mecalux will build and commission a 12 m high automated warehouse for the customer.
It will consist of two, 73 m long aisles with single-depth racks on each side. In total, they will offer a storage capacity for 2,272 pallets with a maximum unit weight of 1,000 kg. In each aisle, a stacker crane will be responsible for the entries and exits of the goods.
The deployment of Mecalux's Easy WMS, the WMS responsible for controlling and managing the entire operation, will also be included in the project.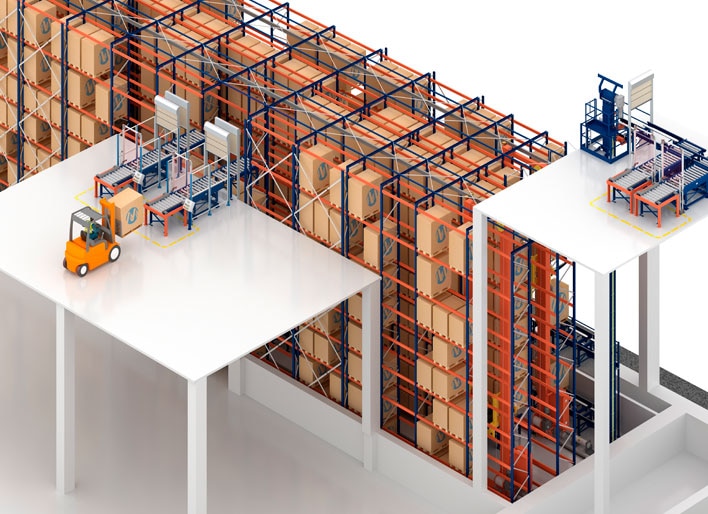 Daniel Pinosa - Logistics Manager of Natura Bissé
"Our collaboration with Mecalux goes back more than 10 years and it has always supplied us with outstanding storage solutions. For this new automated project, we believe that Mecalux is going to provide us with technical expertise, its extensive experience and quality service that meet Natura Bissé's requirements. Moreover, we intend to improve the efficiency of order fulfilment, increase inventory control and have more storage capacity to provide the service our customers expect."
An ever-changing history
Natura Bissé is a company that produces and markets cosmetic products. It was created in Barcelona in 1979 when its founder, Ricardo Fisas, discovered the powerful effect that natural amino acids have on the skin. Currently, the company has a partnership with other industrial sectors (nutrition, aesthetic medicine, universities, gastronomy) to develop new high-quality products.