Quality printing in the supply chain
04/01/2021
Ezedichi, a company specialising in supplies for digital personalisation, screen printing and crafts, will completely overhaul its supply chain to provide improved service and bolster its growth prospects. The craft industry is clearly on the rise, which is why the firm needs more space and agility to prepare orders. Taking this into account, Mecalux will equip the warehouse with a comprehensive solution designed to boost operations. On the one hand, it will instal pallet racks and racking with walkways that will double the useful storage area. On the other, it will implement the Easy WMS warehouse management system.
The pallet racks will hold bulky products, such as printers, plotters and presses. The racking with walkways, meanwhile, will accommodate small items such as consumables and spare parts for machinery, vinyl and craft materials. These two storage systems will make the most of the building's height, providing the installation with more storage area. They will also enable direct access to products, thus, facilitating order prep.
By transforming its warehouse, Ezedichi aims to optimise its operations, going from manual to completely digital management. To do so, it will instal the Easy WMS warehouse management system by Mecalux, which controls inventory in real time. The WMS will integrate with the company's Sage ERP to increase the effectiveness and profitability of all processes carried out in the installation.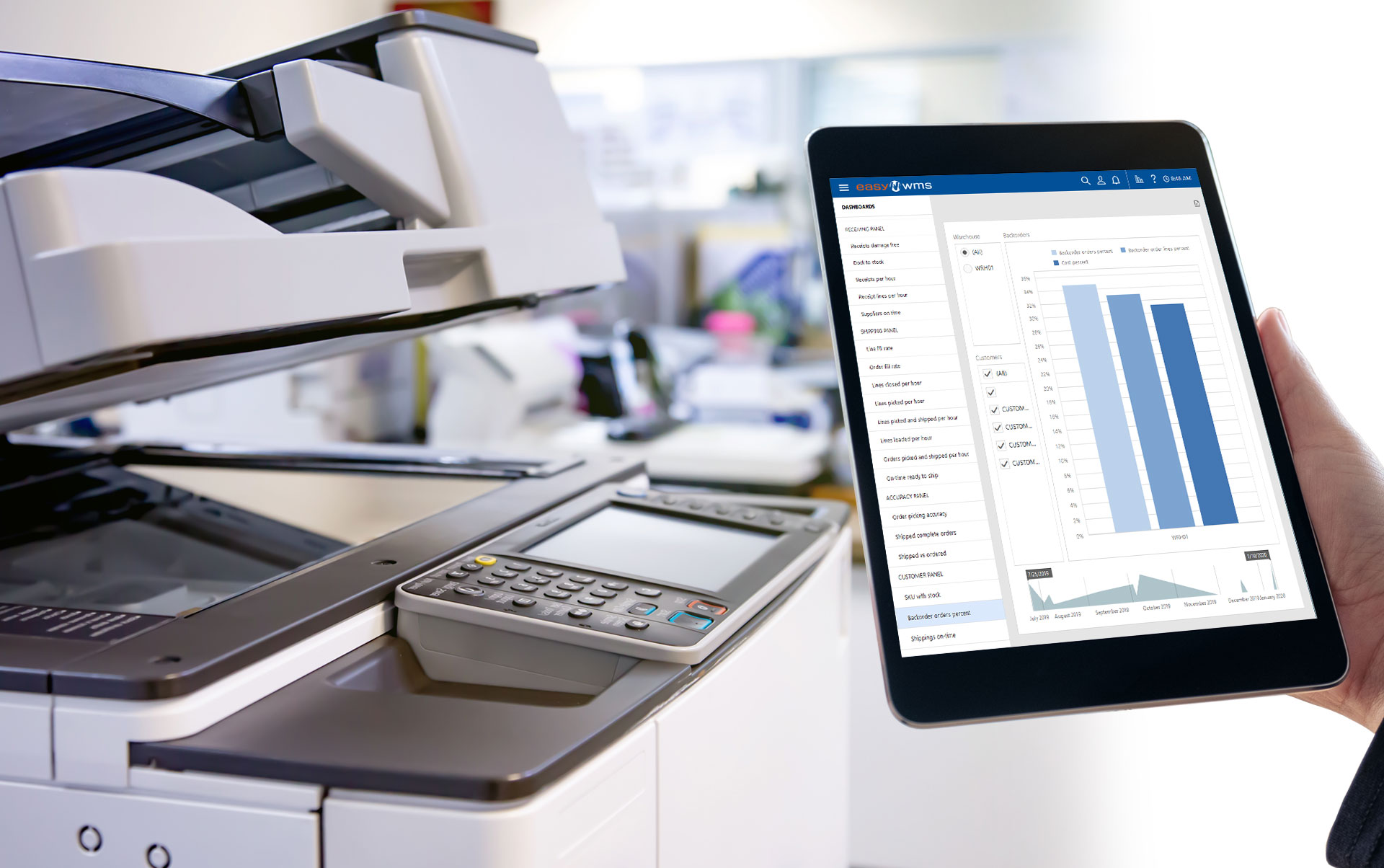 About Ezedichi
Based in Manises, Spain, Ezedichi is a company dedicated to the distribution, sale and repair of printing and cutting equipment and plotters for the textile and signage sector. This ever-evolving company has expanded its market to cover all of Spain and also exports to other countries, such as France and Israel. Ezedichi stands out for its customer service. Its employees are always willing to provide the best customer care and assistance.