Automated warehouse for boxes and pallet racks of FIC
27/09/2019
The French building materials company, FIC, is setting up a new warehouse in Nîmes (France) to deal with the increased sales it has been flooded with in recent years.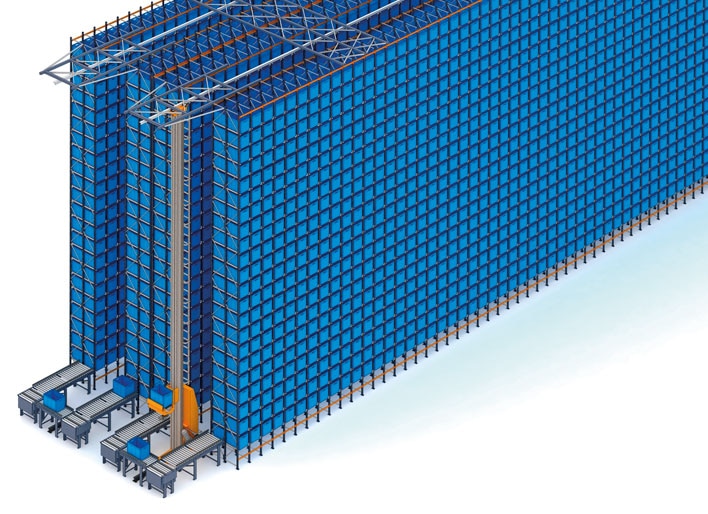 Mecalux will install an automated warehouse for boxes with a capacity to hold 10,679 boxes. It will consist of two, 38 m long aisles and double-depth racks on each side. Two picking stations will be enabled in the front of the warehouse where orders will be prepared according to the "product-to-person" principle..
The warehouse will include pallet racks, offering a storage capacity for 4,832 pallets. These racks will stand 10 m high, divided into four levels.
All FIC's logistics will be run by the Easy WMS warehouse management system of Mecalux. This software will carry out in-depth monitoring of the products, identifying them from the moment they are received. It will also guide the operators, telling them where to slot the goods, how to prepare orders, etc.
Erik Owens - Purchasing and Logistics Manager at FIC
"FIC was looking for a partner capable of providing a comprehensive, cost-effective solution for storing pallets, bulky products and which could automate our logistics process. Mecalux, with its racking system and automated warehouse managed by Easy WMS, came up with a solution that meets our needs. Its proposal will allow us to increase our response capacity to deal with our customers' demands. By integrating Easy WMS into our day-to-day work, Mecalux has helped us on the path to bettering our logistics service, which will help us down the road."
About FIC
FIC is an independent, family-owned French company founded in 1965. It distributes thermal insulation, toilets, tools, locksmithing items, tiling, iron and water treatment products. The business caters to construction professionals. The head office is located in the city of Nîmes, with the 14 points of sale it runs spread throughout the towns of Gard, Hérault, Vaucluse, Lozère and Bouches du Rhône.