Automated warehouse at the Kiwi Greensun logistics centre in Portugal
15/07/2019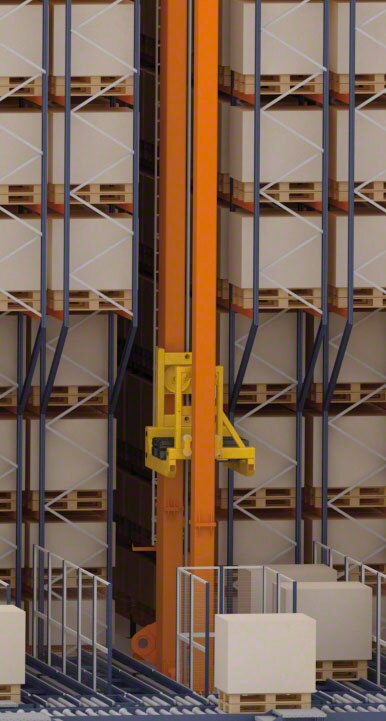 Kiwi Greensun grows different kiwi varieties which it sells both in Portugal and abroad, and especially in Spain. Responding to the increasing production experienced year after year, the company has opted to automate its logistics centre located in Guimarães (Portugal).
To this end, Mecalux will set up a 13 m high automated clad-rack warehouse. It will consist of a single aisle where a twin-mast stacker crane will run. The double-deep racks will be able to store three different pallet sizes.
Easy WMS will manage the warehouse, i.e. Mecalux's warehouse management software, which will be responsible for managing the stock, making the operation more dynamic and getting the most out of the installation.
Kiwis like no other
The history of Kiwi Greensun dates back to the 1980s, with the first kiwi plantation in Felgueiras (Portugal). By the 1990s, it already had 22 hectares of cultivated land. In 2004, Kiwi Greensun was created when the Araujo family began to store, conserve and market their kiwis. In 2008, it became the largest kiwi producer on the Iberian Peninsula. Currently, Kiwi Greensun stores up to 8,000 tonnes of chilled produce and has a turnover of more than 7 million euros. Exports account for 80% of these sales.