Three frozen-storage installations in Montfrisa in Spain with Movirack pallet racks
09/05/2019
Mecalux will equip three new frozen-storage installations in a cold-storage complex that Infrisa is constructing for Montfrisa in the town of Algemesí (Valencia, Spain) with Movirack mobile pallet racking. This is the second phase of the logistics complex and, overall, it offers storage space for 15,769 pallets, enough to house all its customers' products.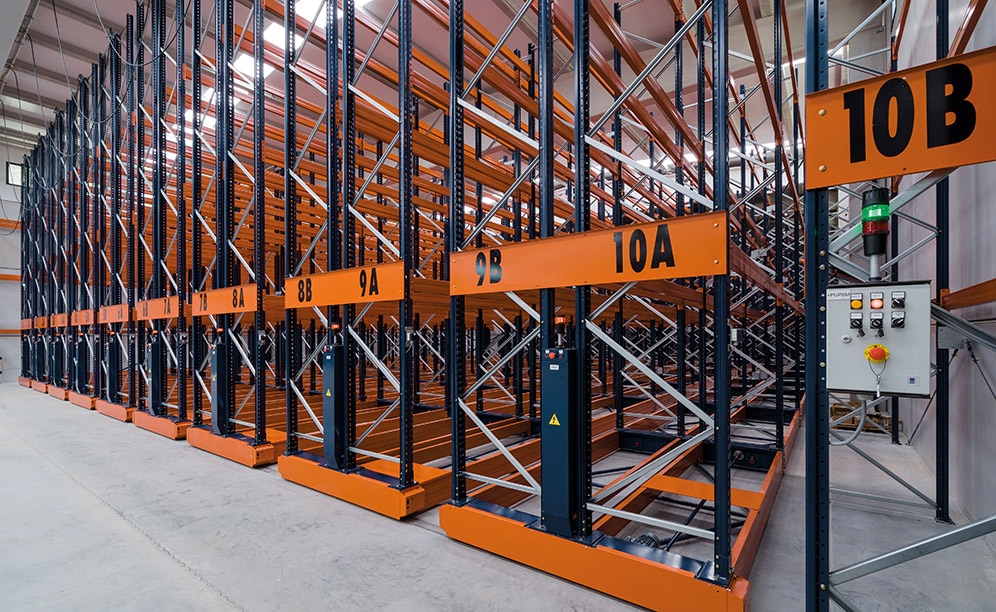 It involves a high-density system that will squeeze aisles together, increase storage capacity and provide direct access to the pallets. The 12.5 m high racks will be mounted on motorised mobile bases that slide sideways automatically.
Alejandro Montón - Marketing manager of Montfrisa
"We chose Mecalux because, as a company, it is 'the authority' in the sector and it knew how to adapt the project to our business needs. Mobile pallet racks are a high-density storage system that will increment storage capacity thanks to better space usage."
About Montfrisa
Founded in Lugo (Galicia) in 1919, Montfrisa is a logistics operator which specialises in temperature-controlled management of goods. Currently, it has the capacity to keep more than 36,360 pallets at -25 ºC in Madrid, Barcelona, Vigo, Bilbao, Seville, and Valencia. Its fleet of vehicles, a first in Spain because of its 'mega-trailers', hauls over 200 million kilometres a year.