Movirack mobile pallet racking makes new F.lli Sabbini warehouse profitable
07/11/2018
Mecalux has installation Movirack mobile pallet racks in the logistics centre of F.lli Sabbini (Sabbini Bros.) located in Northern Italy. This solution allows maximised storage capacity and increases productivity, by sorting products according to their size and rotation.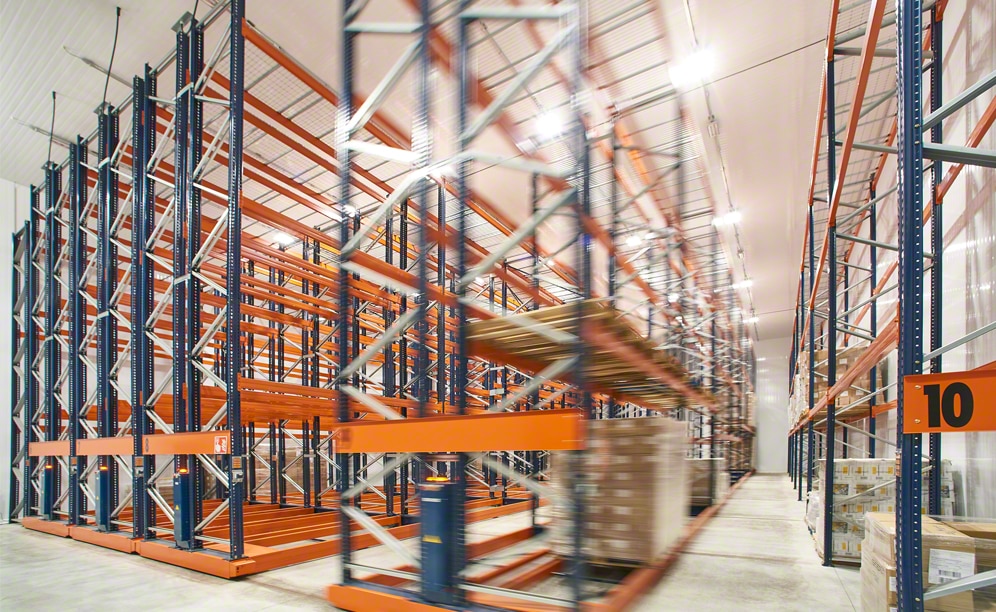 Four blocks of Movirack mobile pallet racks were installed in one zone of the logistics centre, standing 8.1 m high by 25.7 m long and with two fixed shelf levels. The Movirack system, able to hold 2,132 pallets of 1,100 x 1,100 mm with a maximum weight of 1,300 kg, means the company can fully space-purpose available area without losing direct access to each pallet. The racks rest on the mobile bases that move both laterally and autonomously. The operator must give the 'open' order from a remote-control device to spread the aisle wide (where the required goods are located).
Additionally, F.lli Sabbini has equipped its warehouse with 7.5 m high, four-level drive-in pallet racks for storage. Placed in a very small space, these house 640 pallets of 800 x 1,200 mm.
Nicoletta Sabbini - Managing Partner
"Thanks to this new installation, we have fullyoptimised our chamber space with storage capacity, meaning we work more efficiently."
F.lli Sabbini: logistics operator
Founded in 1980, the company has two headquarters: a central office in Cittadella (Padua, Italy) which includes pallet racks and Movirack mobile pallet racks by Mecalux, and a second larger warehouse in the city's industrial business park. Presently and 40 years since its founding, the business is known on a national and international level, due to its skilled customer care and its excellent relationship with private-sector companies and shareholders.