A central warehouse, in addition to storing the finished products obtained from one or more industrial processes (and which, therefore, can come from one or more sources), also acts as a distribution centre for these products.
Unlike other types of distribution centres with, for example, pallet racks, a central logistics warehouse dispatches the products stored there almost exclusively to supply other regional or local warehouses. It is these other warehouses that are responsible for the final distribution to the consumer.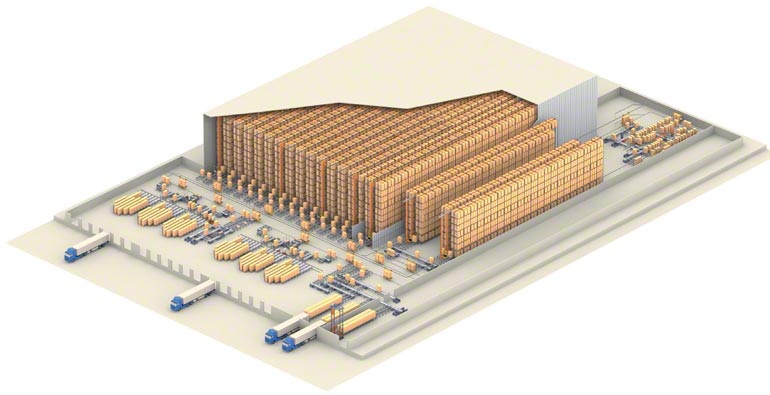 As a result, the central warehouse acts as a reserve. It is not always necessary to follow this strategy; the best option will depend on the product and delivery speed. If a company has, or has access to, a good delivery service at a competitive price operated from a central warehouse of the appropriate scale, this warehouse can supply any item to any customer.
In view of the above, the central warehouse is a crucial part of a distribution network. Therefore, it is useful to go into greater detail about the strategic, operational, and functional issues related to such a facility. This is what will be discussed below.
Factors when choosing the location of a central warehouse
One of the most important issues when building an installation of this type is, definitely, where it should be located.
This must be based on a balance between the location of supply sources for the materials and products, and the geographical location of the distribution or the customers to whom the goods must be delivered.
The influence of a supply source's location
A central warehouse must be located depending on its source of supplies:
If there is a single source of supply (for example, an installation that dispatches dairy products produced in an adjacent factory), the logical solution is for this to be integrated into, or at least be very close to, that factory.
If there are several sources (such as a central warehouse for a chain of clothing stores that receives items from different manufacturers), it would be better to locate the installation at a strategic point based on the location of these sources.
The influence of the location of points being supplied
The location of the distribution points, where a central warehouse sends the goods it manages, have less influence on this warehouse's positioning than the location of the supply sources.
In general, one of the missions of a central warehouse is to prepare the product for the next stage of the distribution chain. As a result, the transfer to another distribution centre is always less traumatic for the product than the transfer from a production point. This is why the positioning of secondary centres is less important than the central warehouse.
Thus, the only aspect to be considered is choosing a well connected hub that links to the rest of the region and which provides access to the means of transport being used.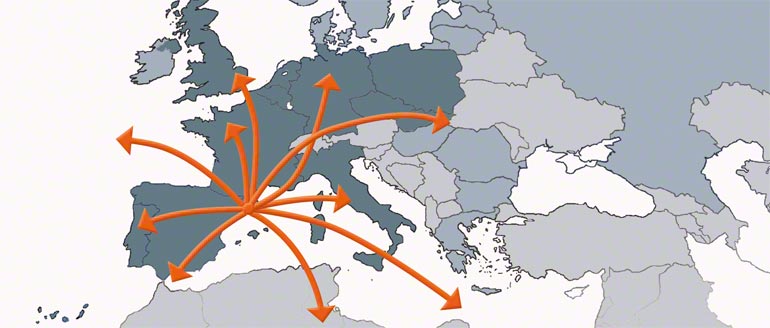 A central warehouse also acts as a product distribution centre for other local or regional warehouses