In addition to those set out above, there are also other in-warehouse transport systems. These can be either for general or specific use, since some of them have limitations. These are discussed below briefly.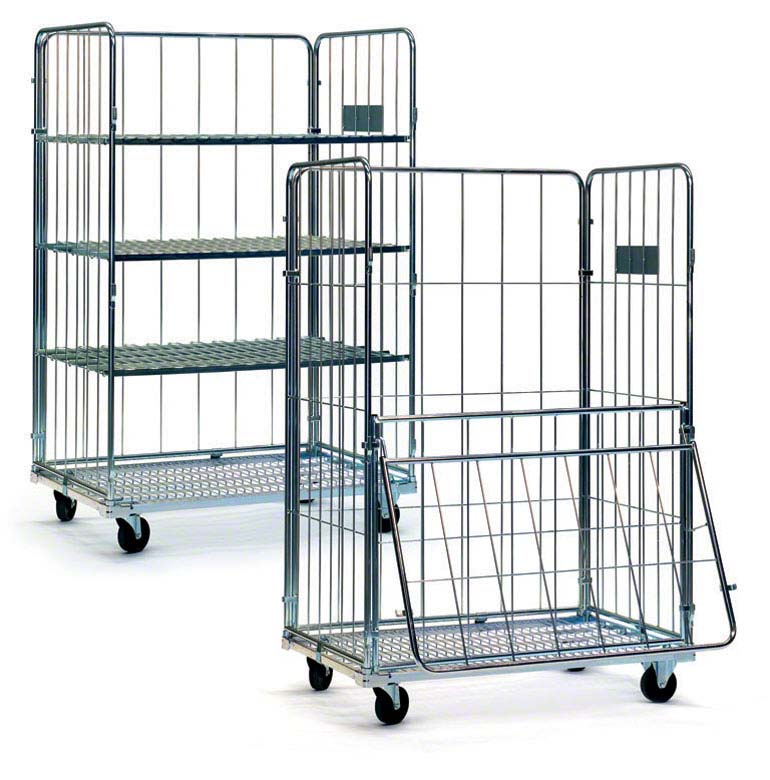 Image provided by Duro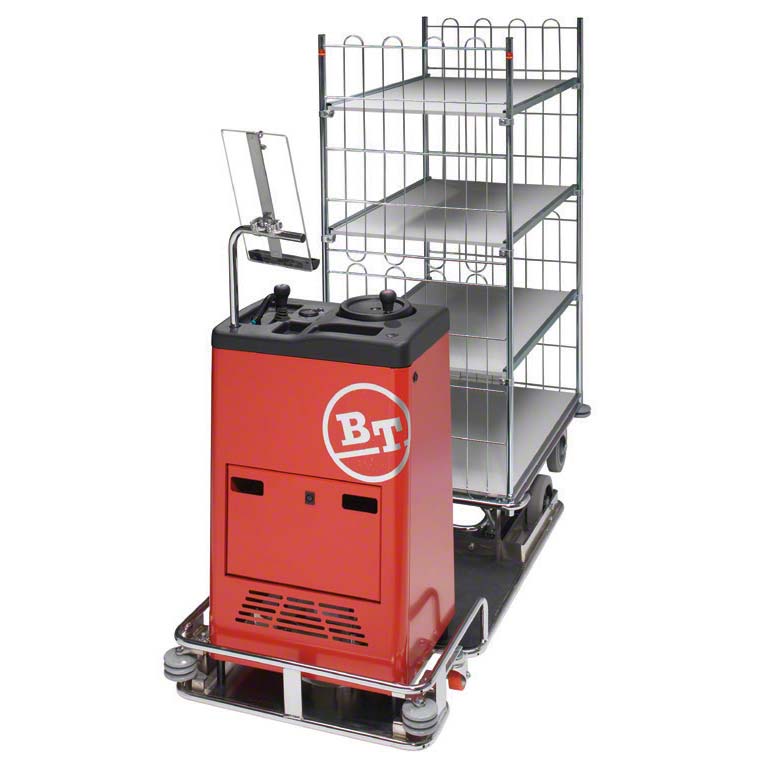 Image provided by Toyota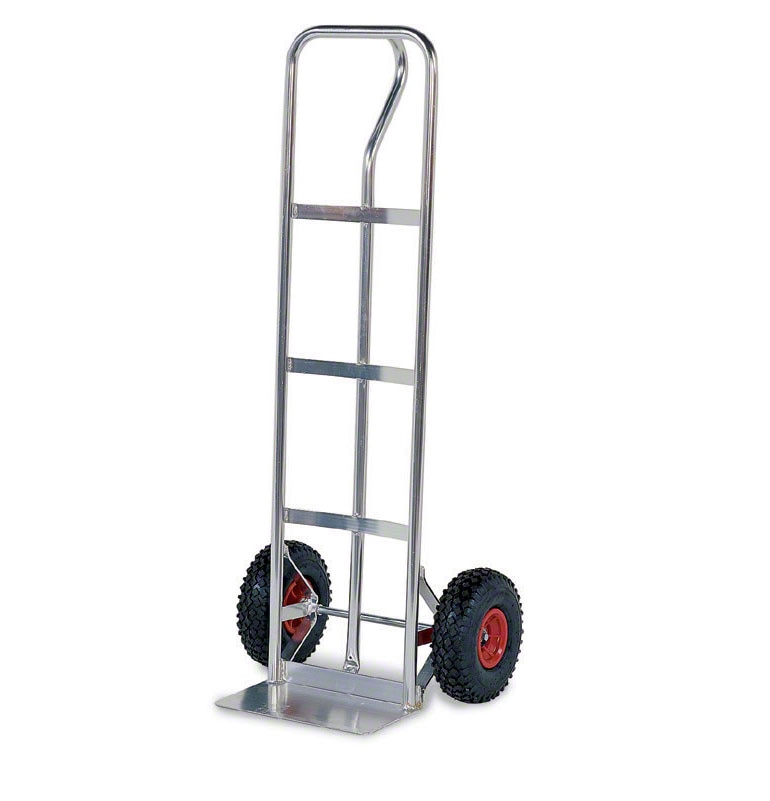 Image provided by Rapid Racking
Handcarts and trolleys
Generally used to transport boxes or items or as complements to the order pickers.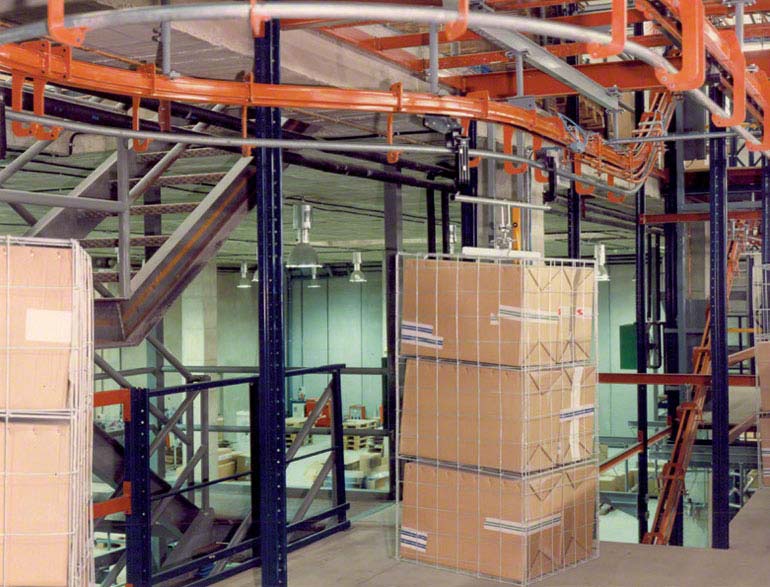 Box solution.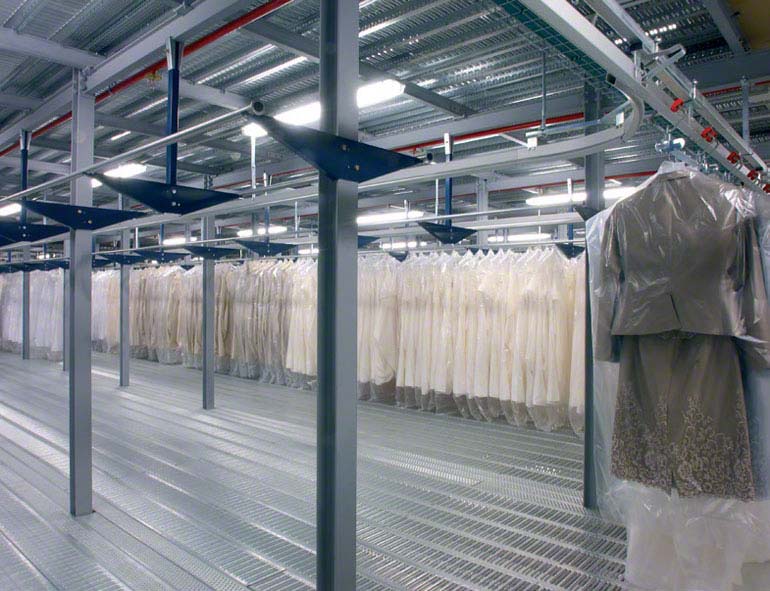 Solution for hung garments.
Overhead chain conveyors
These conveyors use continuously moving chains that cover a specified circuit. Suspended from these are different support points that can be used to carry different products (boxes, clothing on hangers, components, etc.). Here are two examples.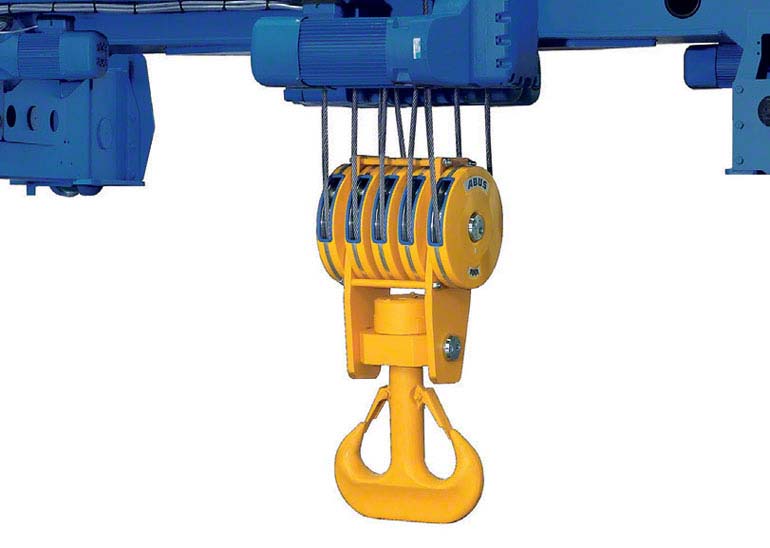 Hoists move sideways along raised beams.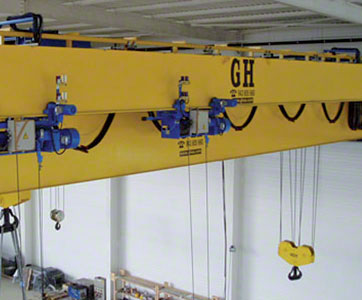 Images provided by GH.
Overhead cranes or hoists
These are transport and lifting systems that consist of one or two beams with a drive motor, thanks to which there is longitudinal movement supported on raised beams, located at the ends by way of a rail. On these beams is a shuttle with a transverse drive motor and a motor for lifting, which operates some cables to which a safety hook is attached.
The goods or object requiring transportation must have some sort of hook system or have been fitted with slings that go fully around it and allow it to be attached to the hook on the overhead crane. The movement takes place in the air, and there must be no obstacle to prevent this movement. These machines are ideal for transporting very wide loads, such as sections, but cannot be used with racking units unless the appropriate devices are installed.