Compact storage systems can also be automated, although only the Pallet Shuttle system and live pallet racking system can operate in this automated way when supply is carried out using stacker cranes or transfer cars.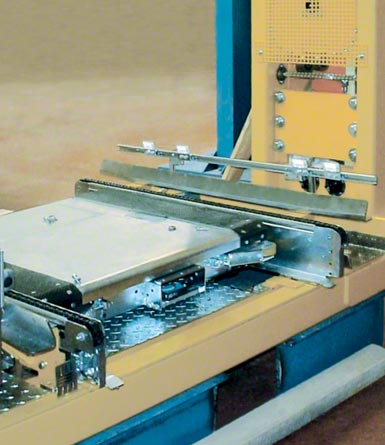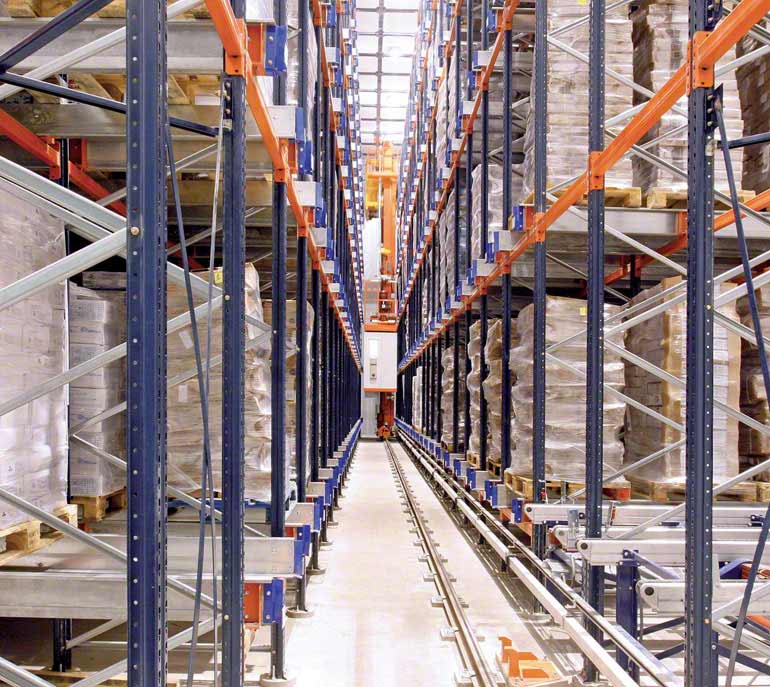 Warehouse/cold storage allocated to the packaging and distribution of fish and seafood.
In automated Pallet Shuttle solutions, the stacker crane or transfer car carries a shuttle in its cradle. This shuttle is placed on the storage lane levels and automatically positions each pallet in the deepest available space.
When a stacker crane is used as the basic handling equipment, it serves all positions of a single lane across its full height. When transfer cars are the basic handling equipment used, each level is served by one of these that accesses all lanes on that level. Lifts are installed at the ends of the location positions to raise and lower the goods and drop them off on, or pick them up from, the transfer cars.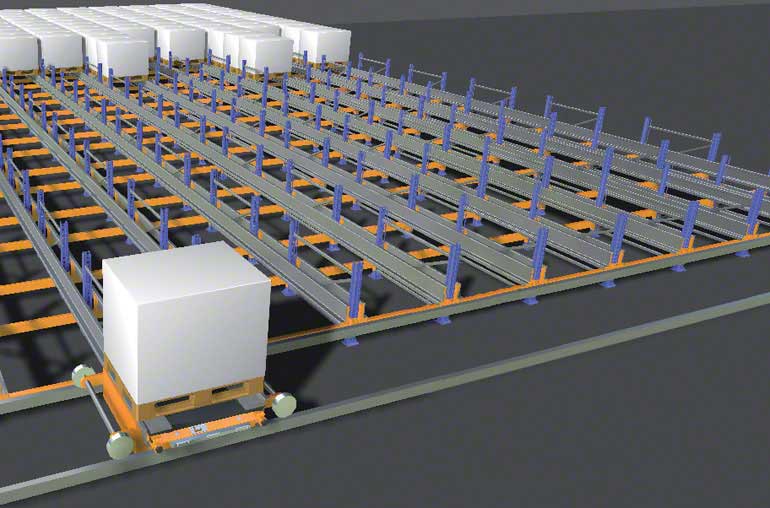 Simulation of the combined movements of a transfer car with a Pallet Shuttle in its cradle.
The combination of a Pallet Shuttle and a transfer car on each level makes for a significant increase in the number of cycles, since the transfer car moves through the lanes at a certain level, supplying the pallets to the Pallet Shuttle, which then takes them to their positions in the storage lane.
In these compact storage systems, the height limit is determined by the local regulations in force. However, these systems can exceed 40 metres in height, if this is permitted and the project so requires.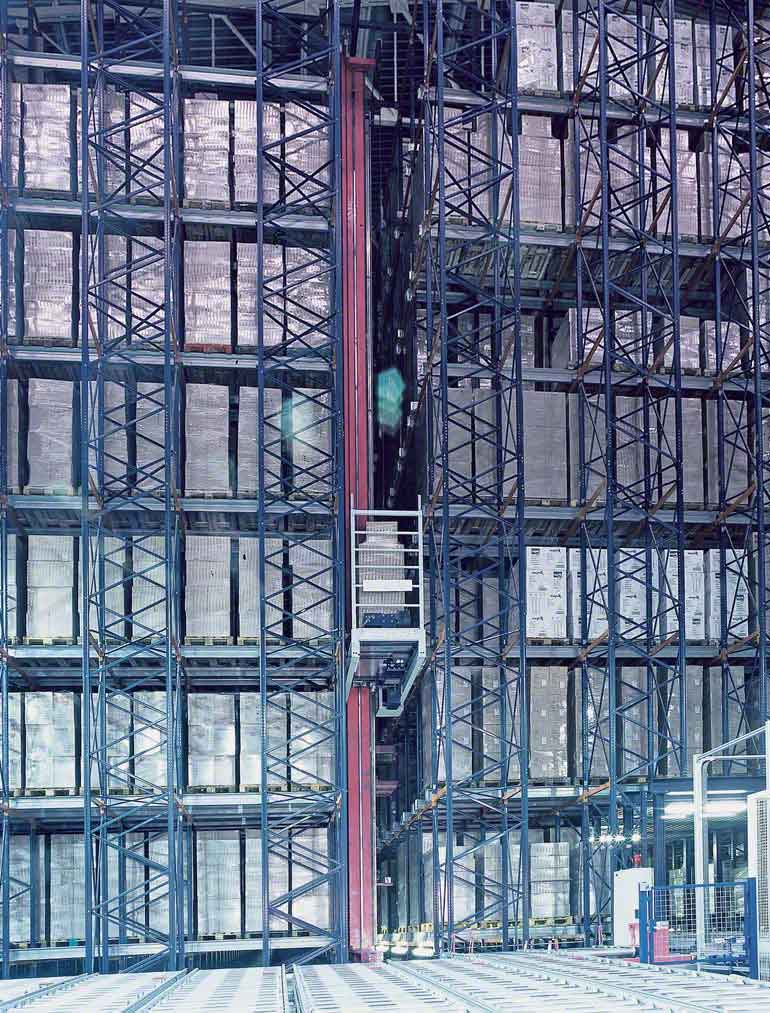 Warehouse for the manufacture of disposable tableware and articles.
Automated pallet flow storage units have one stacker crane installed on the entry side (which supplies the racking unit) and another on the exit side (which unloads the racking unit). An intermediate version is to supply the live pallet racks automatically and unload them using standard methods, such as forklifts.
Automated systems with flow rack storage are ideal for high consumption products, products produced on a constant basis, and products for which rotation and cycles are very important. It is also perfect as an intermediate buffer between production and dispatch.
The importance of monitoring and ensuring the quality of the pallets used in live storage racking units has already been mentioned. This is even more important in facilities of greater height and when using automated systems.