Pallet racking is the most versatile system in any warehouse, although its storage capacity can be less than other alternatives.
Thanks to its versatility, the use of static pallet racking is recommended for multi-client warehouses, since when it comes to planning the use of the facilities the logistics operator cannot anticipate exactly what products its clients are going to send it.
Its flexibility makes it the ideal system for storing pallets of different sizes. Similarly, it is suitable for warehouses with operations that involve picking directly from the racks and for facilities that store bulky products.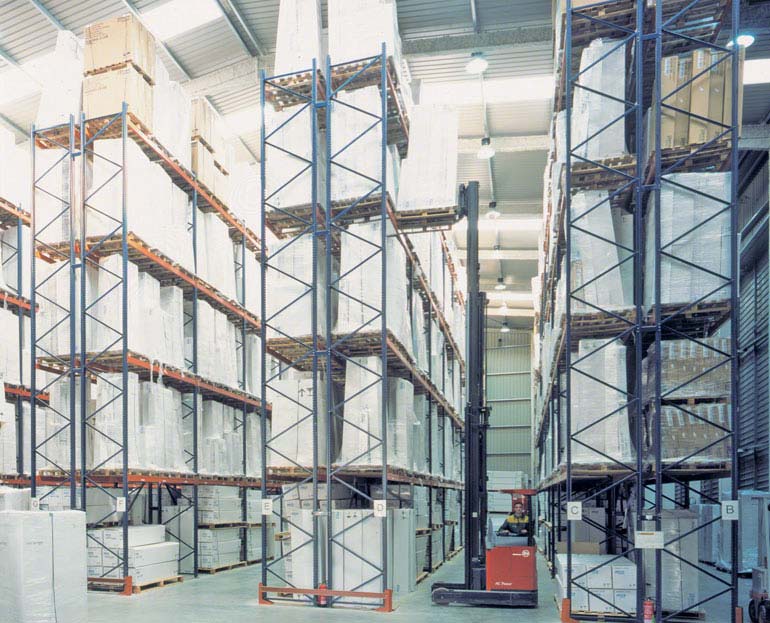 Pallet rack installation in a logistics operator.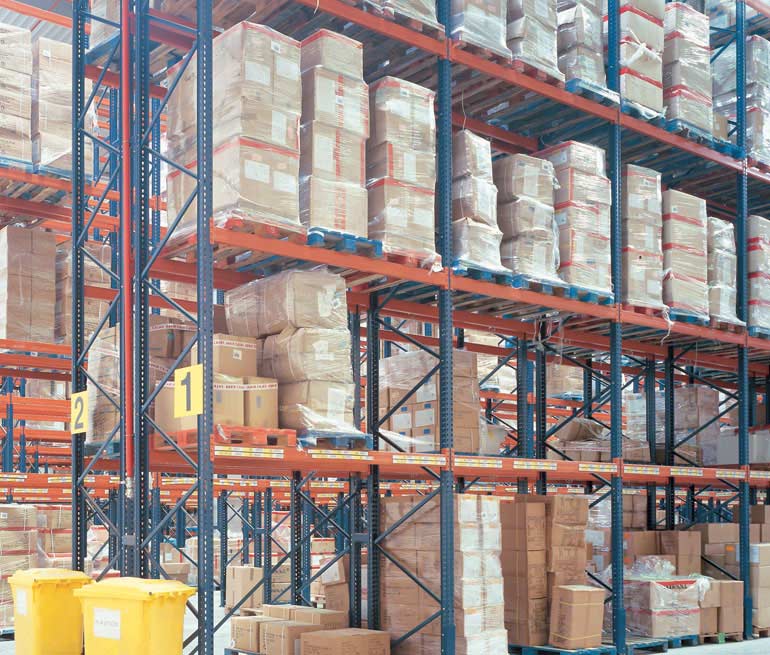 Logistics warehouse for the distribution of food products.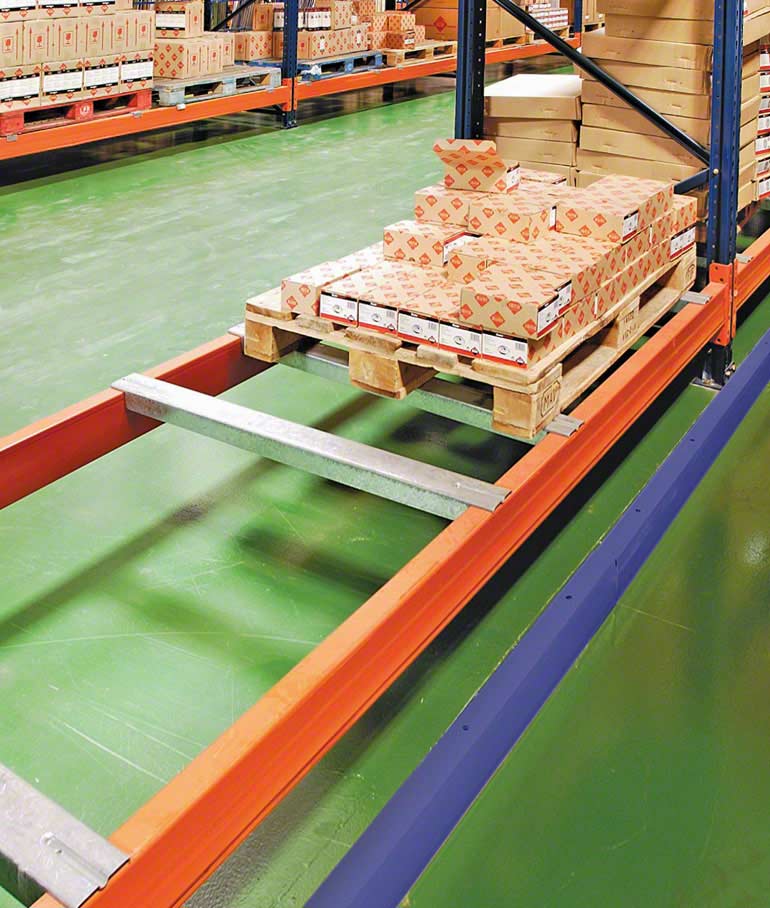 Detail of a pallet cross-tie.
In terms of rotation, this type of storage solution is suitable for installations where many items are handled but the number of pallets of each item is low, as well as those with a rapid movement of goods. This racking is also appropriate for small warehouses where high rotation products (A) do not account for a large proportion of the pallets. In addition, when combined with other systems, this type of storage is ideal for storing medium and low rotation products (B and C).
In all these cases, rotation can be very easily controlled using a warehouse management program. With WMS, one can work on the basis of empty spaces (chaotic system), leaving the program to decide and record positions. This can provide an effective capacity of over 90% (as explained in other articles).
When handling pallets with this type of system, they have to be picked up from the narrow side, parallel to the entry skids. If they are handled from the wide side, cross-ties must be placed in the load levels.