High-density pallet racking systems are the other important group of storage solutions used for warehouse fulfilment tasks, apart from those allowing direct access to each pallet (as seen in the section "system with direct access to pallets").
This group includes solutions with Drive-In, Push-Back, Pallet Shuttle, and Live Racking Units.
Although each of these systems naturally has its own unique features, they do share a number of common characteristics.
The fact that they are compact systems means they make better use of space. However, they are best used though when there are a large number of pallets with the same SKU and rotation is not a priority. Only pallet flow racks enable FIFO flows (first in, first out) to allow for perfect rotation.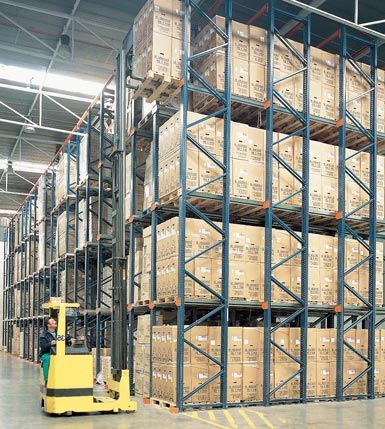 Image of a drive-in pallet system.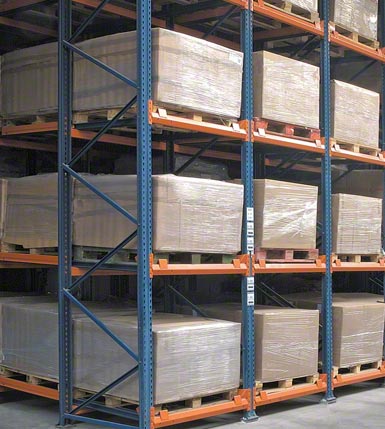 Image of the push-back system.
These storage systems do not provide access to any pallet at any time. Rather, if the unit load is in an internal position, the pallets in front must first be moved in order to gain access to it.
Unit loads must be handled by the wide side, perpendicularly to the lower skids. The exception is for flow and push-back racking units with rollers, in which the pallet must be loaded and unloaded from its narrow side.
Each lane (in high-density systems) or each level of a lane (Push-Back, Pallet Shuttle, and Live Racking Units) must have only a single SKU. As a result, there can be a big difference between physical and effective capacities. The fewer the lanes or levels used for a single SKU, the greater the difference between these capacities will be.
Furthermore, with these systems, having a management system does not always automatically mean an increase in effective capacity. This is because when each lane is assigned to a single SKU, in a normal workflow it is considered half full and its effective capacity is 50% of its physical capacity. However, when there is more than one lane this differential is reduced.
Finally, there are two important issues relating to the height of the racking units. These systems tend to be used with counterbalanced forklifts and reach trucks, which limits the maximum constructive height. In addition, the higher the racking units, the more difficult it is to handle the pallets.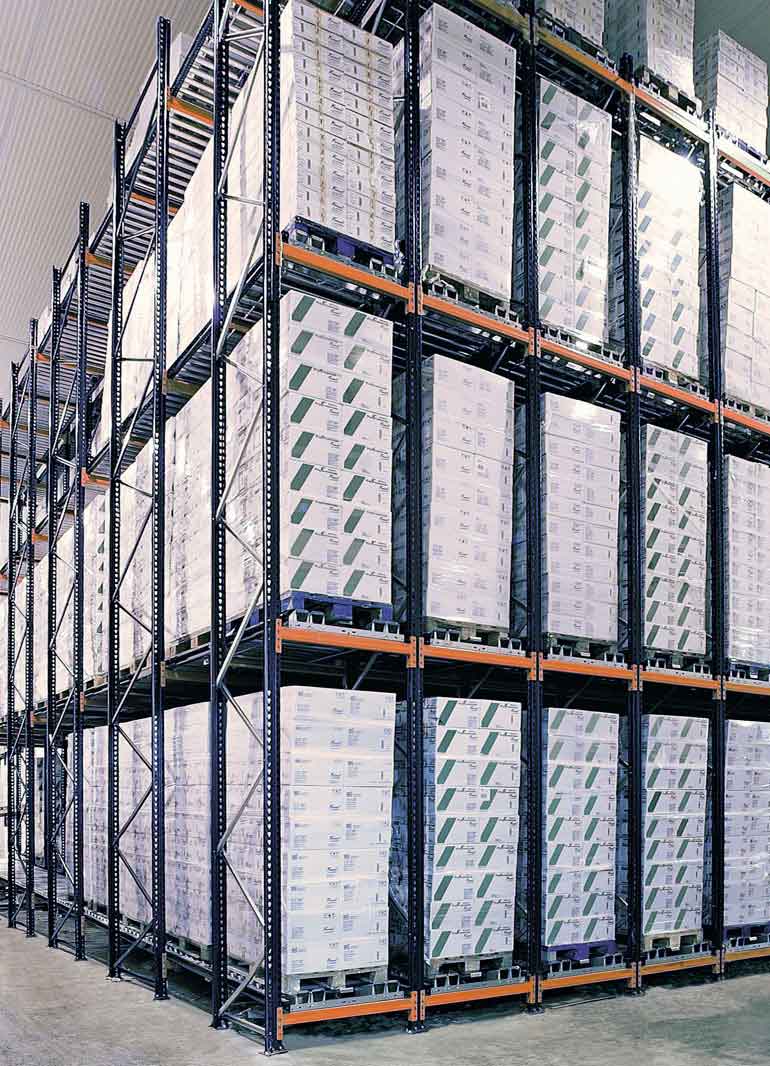 Pallet flow racks. Frozen dough manufacturing company.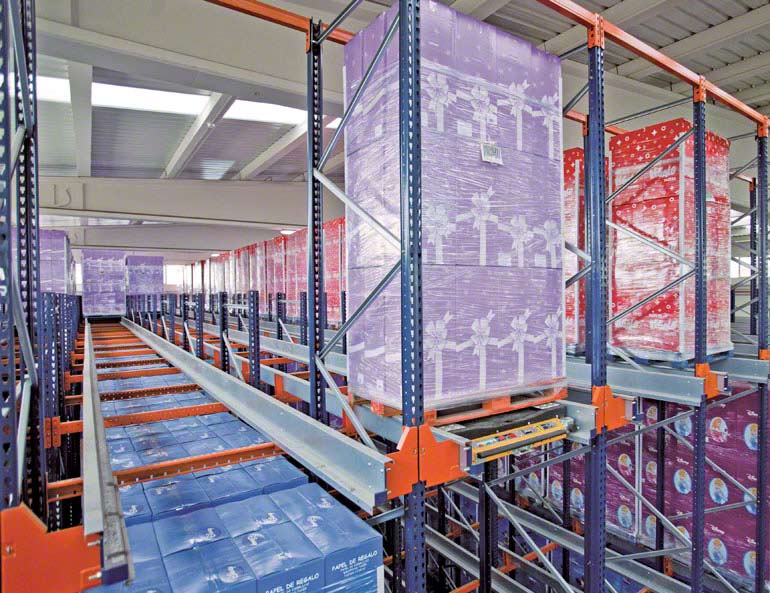 Pallet Shuttle installed in a company in the decorative wrapping paper sector.